Holiday Budget Planner
November 12, 2021 by Fred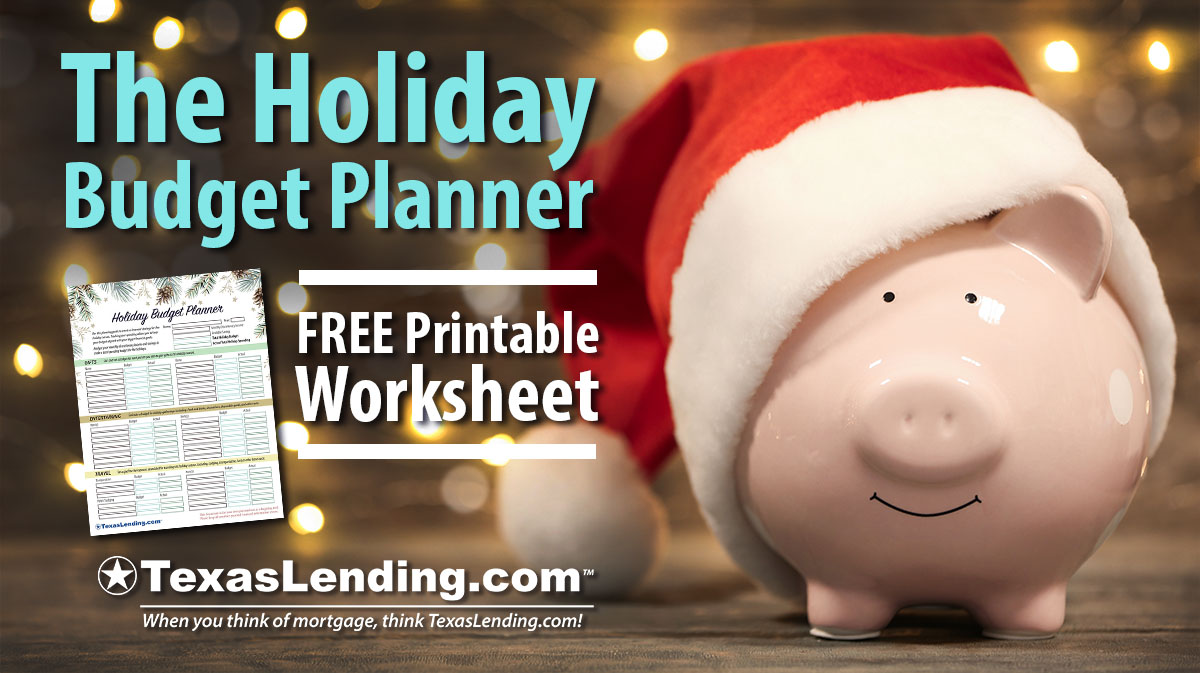 Holiday Budget Planner
The most common reason that people over spend during the holidays, is that they don't even think about how much they are spending.
Putting a holiday budget in writing is an excellent way to organize your thoughts. This planning guide could be the best way create a financial plan for this holiday season.
Why should I have a holiday budget plan?
The holidays can be thrilling and it's easy to get wrapped up in buying gifts and goodies. If you don't keep an eye on your budget, it can be very easy for you to spend more than you should!
We all know that over extending your credit is not a good financial decision. Overspending on holiday shopping can actually have a long-term impact on your finances. We discussed how holiday shopping can impact your credit in another helpful blog article.
What should be included in my budget?
Holiday spending is not a part of your usual monthly budget. It's a good idea to consider all of the expenses that the holiday season can bring. Your holiday budget should include gifts, decorations, entertaining, and travel.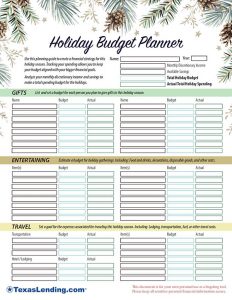 Compare the extra expenses of the holidays to your monthly budget and make a plan that is good for your financial goals. Set a budget for each of these potential holiday expenses.
Gifts
Make a complete list of people who you will be shopping for holiday gifts for, and set a budget before you shop.
Decorations and Lights
Don't forget to factor in the additional cost of energy, as well as the cost of purchasing holiday items to deck the halls.
Holiday Gatherings
Hosting a gathering for friends and family often requires adding more food, drinks, serve ware, and cleaning supplies to your budget.
Travel Expenses
Driving, flying, hotel stays, and fuel costs should all be included in your holiday budget planner. You may also account for the cost of checked baggage, shipping gifts, and event tickets.
How can I save money this holiday season?
Gift Thoughtfully, NOT Extravagantly
The common phrase used about giving gifts, "it's the thought that counts," can be easily misunderstood. Some people use the phrase to say that giving a gift at all, is inherently thoughtful. We are not recommending that you should save money by giving out cheap gifts. Instead we are suggesting that a thoughtful gift that is uniquely chosen for someone's likes and personality, is potentially more valuable than an expensive item.
For example you could choose to gift someone a hand-made item, a voucher for time spent with you in the future, or their favorite sweet treat. Thoughtful gifts can be more memorable than buying the latest tech gadget, expensive jewelry, designer fashion accessory, or another big ticket item. The value of a gift to your friend or family member may not be the same as the price tag.
Get creative in planning holiday activities
As you plan what activities you and your loved ones can do together, consider your budget. Having a family board game night, making sugar cookies for Santa, making crafts, or watching a classic holiday movie together could be both memorable and budget friendly.
Find more ideas for FREE and cheap holiday activities in another great article on our blog.
Invite guests to bring dishes to share
Traditional meals during the holidays are a great time to share your favorite dishes. People love to help with the meal and organizing a menu with sharing in mind, can be good news for your budget too!
Use our printable menu planner for your next holiday gathering.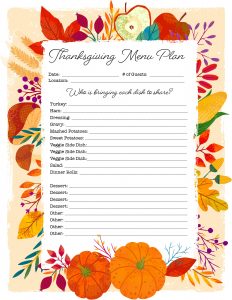 Travel with a budget in mind
Saving money on the cost of traveling during the holidays will take some time and planning. You may be able to save on the cost of flights, hotels, or rental cars by booking early. If you have the flexibility to consider renting room or sharing a ride with someone, holiday traveling could make a lighter impact on your budget.
The holidays are fast approaching and it is fun to get excited about spending time with your loved ones. However, don't forget to keep you finances in mind when you are spending money this holiday season.
We believe that you can enjoy holiday celebrations and still keep your budget aligned with your financial goals. Using a holiday budget planner is a great way to track you spending and avoid over spending.
If one of your big financial goals is to become a homeowner, we can help answer your mortgage questions and get pre approved.
Refinancing could potentially help you save money if you already have a mortgage loan. Our team of experts can help you understand your mortgage options. Whether it's reducing your mortgage payment to free up some room in your monthly budget or consolidating higher interest debt with a cash-out refinance, we are here to help.