How to Get Pre Approved for a Mortgage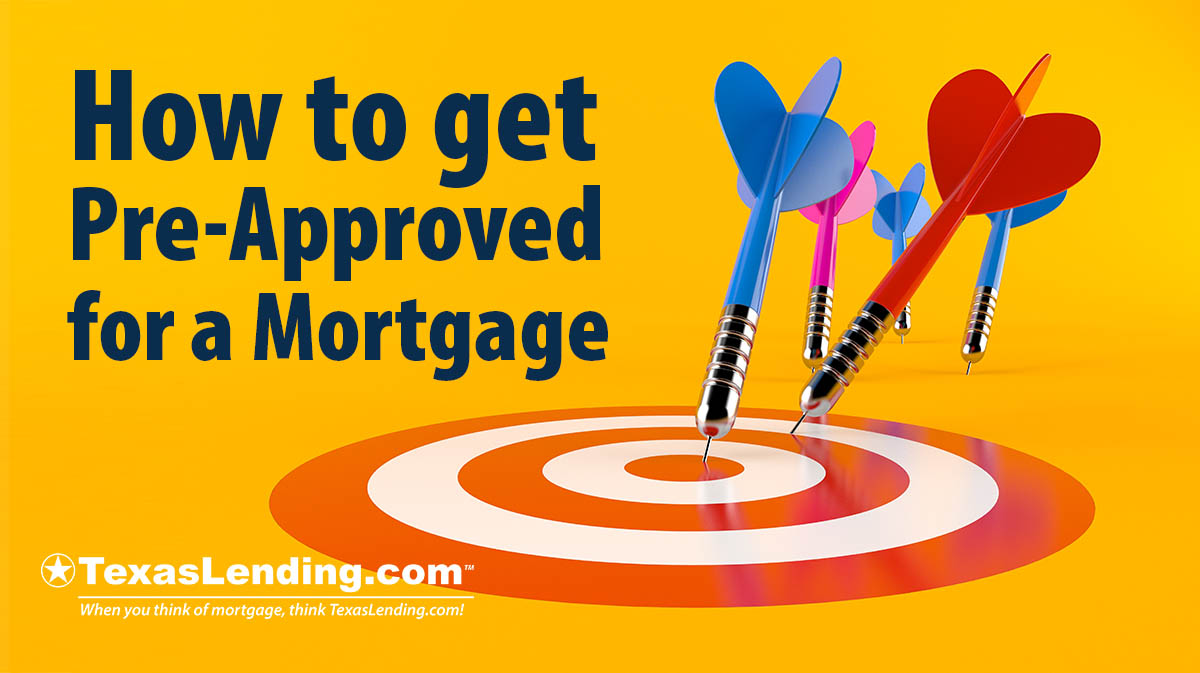 The first thing you should do before shopping for a home is get pre approved for a mortgage loan. Buying a home is the biggest financial investment that most Americans will make in their lifetimes. We are happy to give you the information needed to begin.
How to get Pre-Approved for a Mortgage:
1. Check Your Savings and Credit
There are a few things you can keep in mind long before you plan to buy a home. Saving for a 20% to 3.5% down payment is an excellent idea. Start a down payment savings plan to prepare for the down payment and other upfront costs of buying a home.
You should also know that your credit score will play a role in your mortgage qualification. Checking on your credit score at least once a year is a good idea. If your score is below a 640 FICO, take steps towards improving your credit before starting your application for mortgage pre-approval.
2. Speak to a Licensed Mortgage Professional
Start your pre-approval for a mortgage by talking to a mortgage consultant about your home buying goals. Having a mortgage expert on your team is an asset. During this conversation you can discuss your budget, potential mortgage payment, estimated time line, and any other questions or concerns you have about mortgage.
3. Apply and Submit Documents
You will be able to apply for pre approval in your first conversation with your mortgage consultant. Answering the application questions can be done securely over the phone or online. Once your application is submitted we will request the documents needed to verify your assets and income for pre approval.
The pre-approval process verifies that you have the ability to pay back the mortgage according to the terms of the loan agreement. Your income, credit score, debt to income ratio, and assets will be compared to the (federally regulated) mortgage guidelines.
Review our loan comparison chart to see the minimum qualification guidelines for different mortgage programs.
4. Making an Offer with Pre-Approval
Once you have been pre-approved, your mortgage consultant will be able to provide you with a pre-approval letter. Submitting this letter with your offer shows that you are not only a serious potential buyer, but also financially prepared to buy the home.
5. Know the difference between Pre Approval and Pre Qualification
The difference may seem small, but approval and qualification are very different in terms of financial preparedness for buying a home. You may be able to get pre-qualified with a lender that takes a quick look at your stated income, credit, and savings. Full pre-approval requires an underwriter review of your financial documentation to verify that you finances are in order to potentially close on a home purchase contact.
Having full pre-approval strengthens your offer on a home, and it makes the mortgage process smoother once your offer is accepted. There can still be issues that arise before closing. However, going through the pre approval process before making an offer gives you time to address any questions and make adjustment. if needed.
Read more about the "Common mistakes you should avoid during the mortgage process" to help you prepare for successfully purchasing a home.
Pre Approval is FREE at TexasLending.com
We think differently than other lenders. Some lenders charge an up-front processing fee before they will move forward with your pre-approval. They believe that because you paid a fee to them upfront, then you will feel obligated to close the loan with them.
At TexasLending.com pre-approval is free. Our licensed mortgage consultants will talk with you about your goals and get you pre approved for a mortgage, without any upfront fees. We know that our customers close their loan with us because we have the lowest interest rates in the state. We want to get you a great deal on your mortgage!
Our goal is to help you succeed in becoming a home owner, and giving you access to the best mortgage options available to you on the market. Reach out to us to get pre-approved and take the first step toward buying a home.