Free and Cheap Holiday Activities for the Family
November 19, 2019 by Fred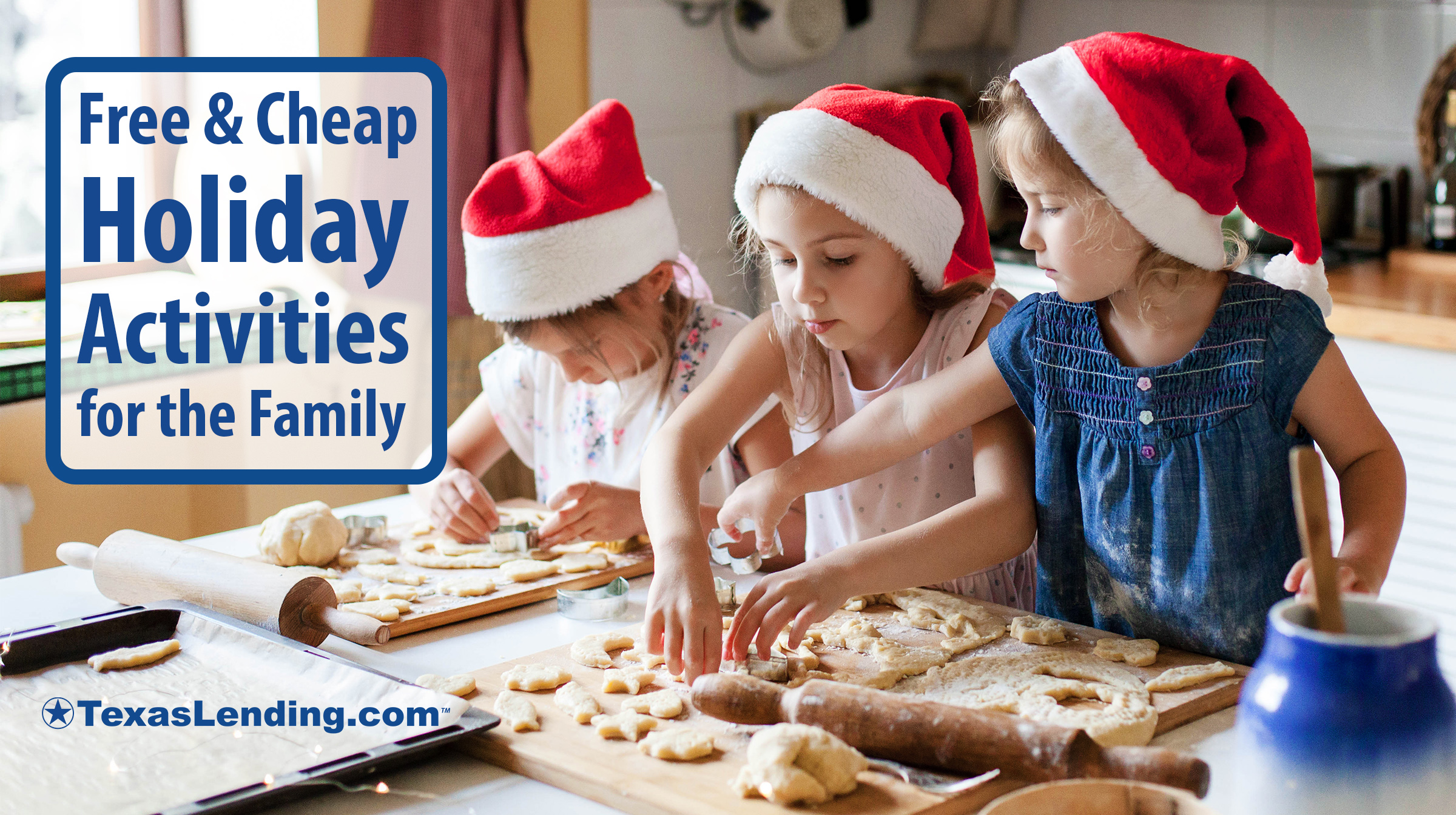 The winter holidays can be tough on your pocketbook, but it doesn't have to be. Families who have traditions and favorite holiday activities can make lasting holiday memories, without spending money.
1. See the Lights
A visual display that is unique to the season is worth enjoying. Driving around the neighborhood may cost you a little gas, but this cheap holiday activity is a favorite tradition in many families.
2. Family Game Night
We love the idea of family game night so much that we wrote an entire article about "10 Reasons to Bring Back Family Game Night." Board games are fun holiday activities that you and your family can enjoy together time and time again.
3. Volunteer
The holidays can be a very difficult time for many people, which makes it the perfect time to volunteer. Local organizations need people to sort donated items, share information in the community, and hand out food or goods.
Volunteering is one of the holiday activities that is rewarding in unexpected ways. Your family can learn a great deal by showing humanity to the people around you.
4. Friendly Competition
Introduce a bit of friendly competition to the household chores to give your kids some excitement. The winner gets to pick the movie for movie night!
Who can clean their room, or finish their list of chores the fastest? Who has the best cookie decoration idea? Who is the best present wrapper?
Read more about getting everyone involved in keeping you home tidy in our article, "5 Rules for Organizing Your Home."
5. Get Creative
Grandparents and family members will cherish hand drawn holiday cards from the kids. Learn to make paper ornaments of garland for the tree. There are numerous ideas for cheap holiday crafts online that are great holiday activities for kids and adults.
6. Baking
Sugar, flour, butter, and other baking ingredients are relatively in expensive. Sharing baked goods with neighbors and family members is also a way to share joy during the holiday season.
See our "Gingerbread House Building: Pro Tips" in this linked article.
7. Sing Together
Whether you join a local choir or just sing in you home, singing together is fun. Singing doesn't cost a thing!
8. Holiday Movie Night
Does your family have a favorite or a few favorite holiday movies? Watching the classic movies together and having a few snacks is a great way to build a tradition that your children can carry with them into adulthood.
9. Send Some Love
Put a letter to someone special, deployed troops, or a grandparent in the mail. Taking the time to write an actual letter is a lost art, but that makes it a more special way to share love and encouragement.
10. Visit Loved Ones and Neighbors
The holidays are a great time to connect to your family and community. Make some time to visit people, share stories face to face, and bring joy to one another. Showing kindness is often a free, but very valuable holiday activity.
We love sharing information in our blog that helps homeowners have happy and healthy families. Follow our Facebook page to see more updates from our Blog.
Read more about creating better financial health for yourself this season in this blog article: "How Holiday Shopping Impacts Your Credit."
Our mortgage experts are ready to help you buy a home or refinance your current mortgage when you are ready. When you you think of mortgage, think TexasLending.com.