What do higher interest rates mean for first time home buyers?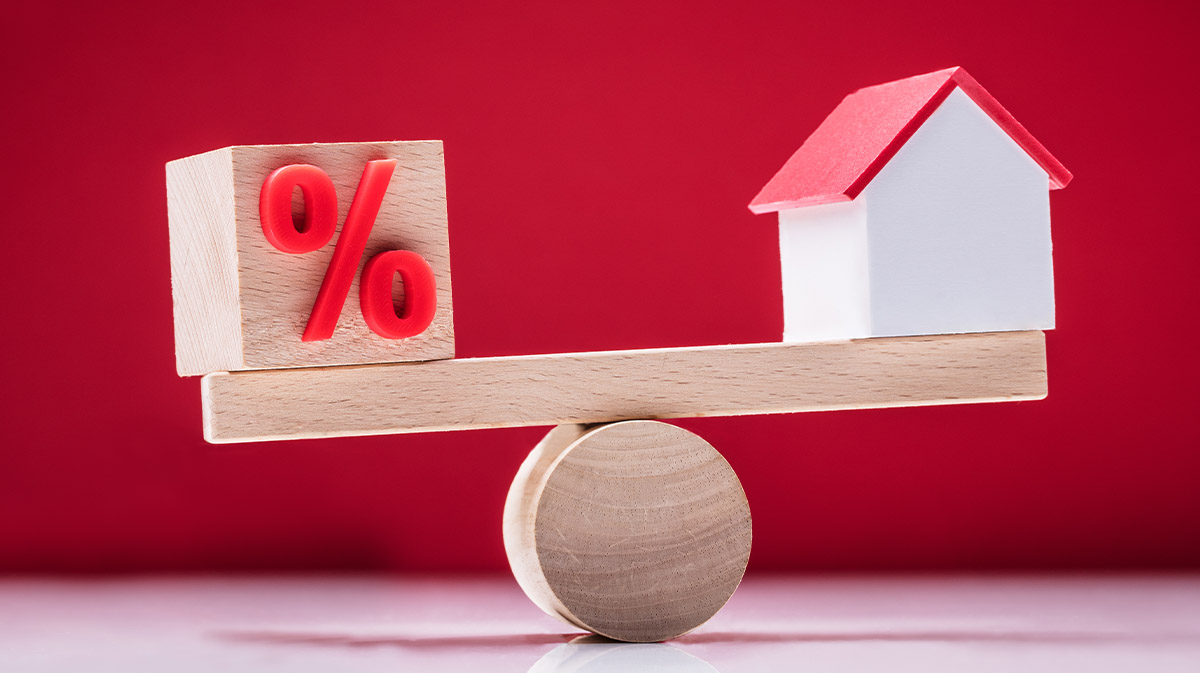 What do higher interest rates mean for first time home buyers?
We are truly in a unique time in the Texas Housing market. We have seen record setting price increases in homes in major metropolitan areas and even some smaller Texas cities in the last two years. There are more potential home buyers in the market than there are homes available; with many new families moving to Texas from other states. And… now the interest rates that have been at historic lows during the pandemic are now rising.
While those factors can strengthen the seller's advantage in the market, it's not all bad news for home buyers. Let's take a look at what higher interest rates mean for first time home buyers and how you can prepare for the conditions of the current market and beyond.
What are the current interest rates for first time home buyers?
The Board of Governors for the Federal Reserve System voted unanimously to raise the "over night interest rate" for banks in mid March of 2022. They again raised the rate in May, and intend to continue to incrementally raise this rate throughout the year. The overall goal of these interest rate increases are to slow down the rate of inflation in the post-pandemic economy.
While rates have risen with the with these increases put in place by the Fed, this doesn't necessarily mean that interest rates will continue to rise for home buyers in 2022. In fact, in recent weeks the interest rates available to consumers has leveled out.
In the first 5 months of this year the average interest rate on a 30 year fixed rate mortgage is 4.32% for American home buyers. According to the data reported by Freddie Mac over the last 20 years, current interest rates are still near historic lows. The highest average interest rate in the last 50 years peaked at 16.63% in 1981. The lowest average annual interest rate on a 30 year conventional mortgage was in 2021 at 2.96%.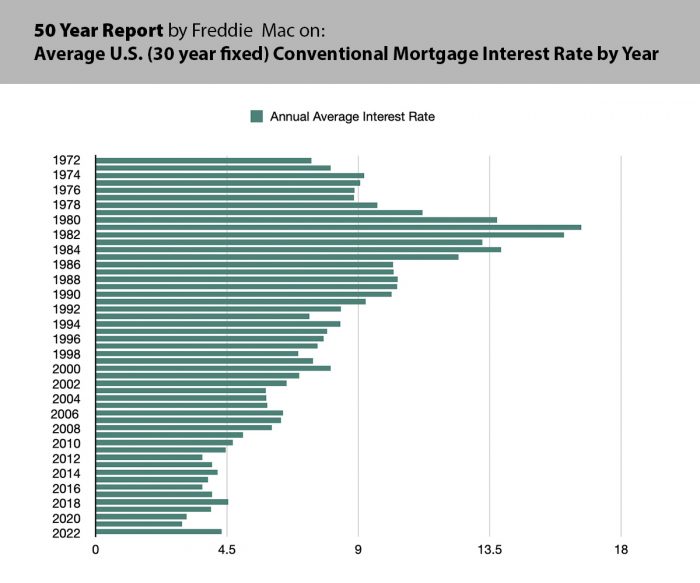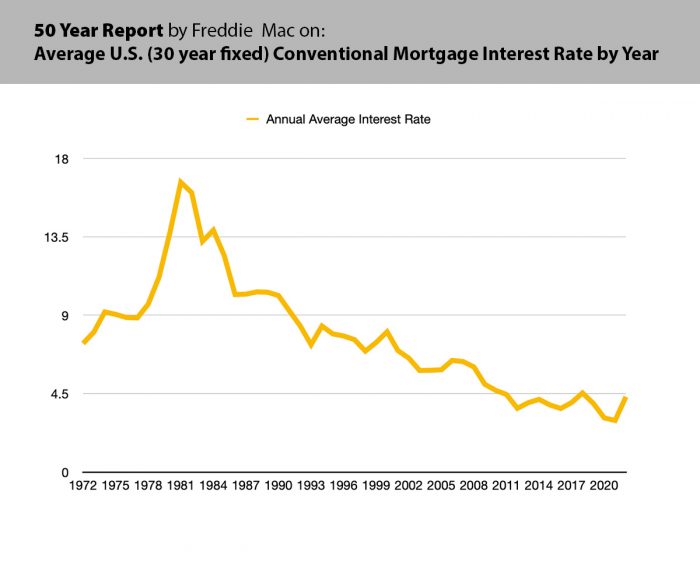 How will higher interest rates impact first time home buyers in 2022?
While there were good reasons to drop interest rates during the pandemic to keep financial investments moving, there are also potential benefits for interest rates to go up. The rising of interest rates can serve to stabilize the market. Keeping home prices steady, rather than risking over inflation helps to protect the financial future of home buyers.
Higher interest rates may price a few potential first time home buyers out for the market. Some first time home buyers near the limitations of their budget may not have the flexibility required. Home buyers who may have qualified for a mortgage at a lower interest rate or may have been close to the threshold for a qualifying debt-to-income ratio, may not qualify for the loan with a higher interest rate.
Pricing some competition out of the market can be a good way to reduce the rapidly increasing home prices that we have seen in the last few years. Higher interest rates may discourage select investment property buyers from flooding the market as well. With fewer buyers in the market and higher interest rates, the competition for homes lessens and can come with more conservative offers.
Connect with our team to get a customized look at your best mortgage options in the current market.
or
Use our Mortgage Payment Calculator to see what your potential mortgage payment would be with today's rate.
Should you wait to buy your first home?
The rate at which home prices have risen in the last few years, has slowed down in 2022. This is an early indication that the incremental rise in interest rates has influenced the market to a more sustainable level of growth.
Economists believe that home values will continue to increase over time. Which means that waiting to buy could mean paying a higher price in the future. It also means that buying a home now and letting the market add to your equity over time, still makes buying a home a good investment.
We wrote more about the decision to "Buy, Sell, Rent, or Stay?" in our last blog article.
What should you do to be prepared as a first time home buyer?
In a competitive housing market, being financially prepared to buy a home is essential. You will need a healthy amount of savings to cover your down payment and other upfront costs of buying a home. A credit history that reflects a responsible use of credit with a 620 or higher credit score is required. And… you will need to be pre-approved for a mortgage loan before you begin shopping for a home.
Here are some articles that can help you prepare as a first time home buyer:
Speaking with a licensed mortgage consultant from our team will help you understand how much home you can afford. Once you are connected to our team you will have an expert on your side to help you navigate the current housing market and walk you through the steps of buying your first home.
Creative solutions for first time home buyers in 2022
More Locations for Remote Workers
With so many jobs that offer the option to work remotely, you may have more flexibility on the location of your potential new home than ever before. If you are one of the many people who have transitioned to a work-from-home job in the last few years, then you may have an advantage.
Consider buying a home in a smaller town that is closer to the outdoor activities you enjoy, instead of choosing a home based on your commute to the office. The purchase price of homes in smaller communities are likely to be lower than home is bigger more populated areas.
Buying with Trusted Friends
If you are tired of throwing away money in rent, but you're not ready to buy a family home… this may be a creative home buying option for you. Some young home buyers are buying homes with a sibling or close trusted friend.
In terms of the most basic analysis of supply and demand, the 2022 Texas housing market is easier to understand. Demand in the last few years has been extremely high while the inventory of houses has been low. This caused the prices of homes to increase at a pace much faster than we have ever seen before. The influence of higher mortgage interest rates in 2022 has the potential to decrease the competition and bring back more balance to the market as a whole.
As a first time home buyer, you will need to be well prepared to buy a home in the current market. Talking with an expert about you best mortgage options and applying for pre-approval is a great place to start.