10 Date Night Ideas at Home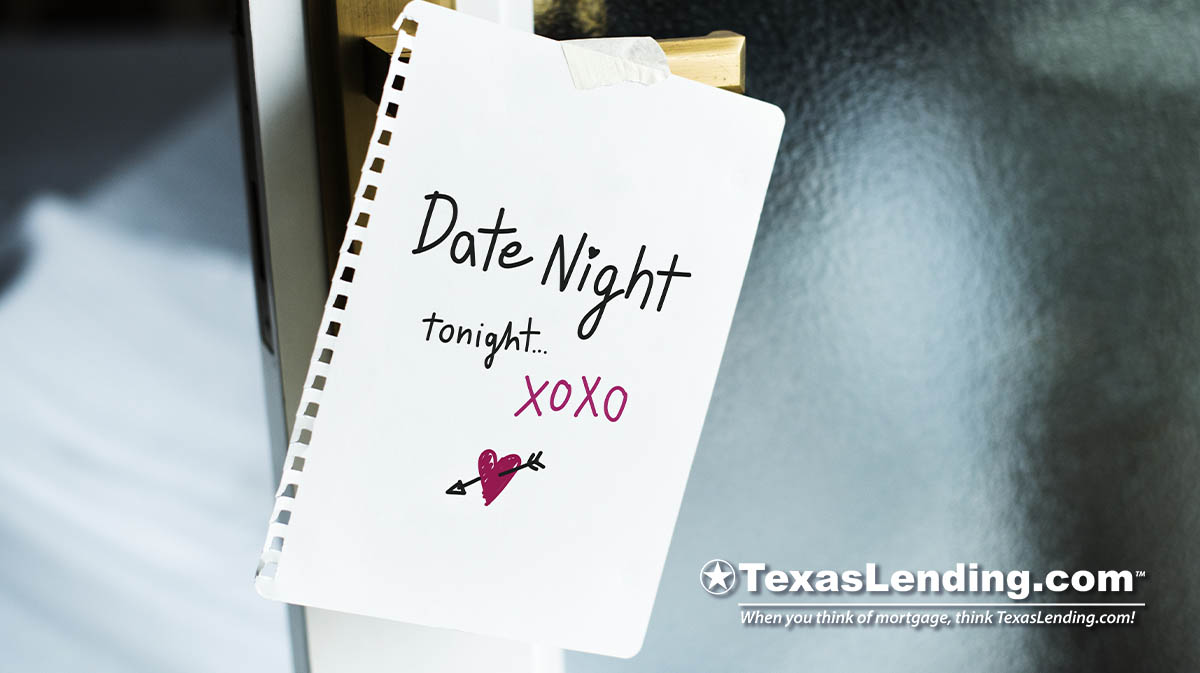 Treating your partner to a date night doesn't have to mean leaving your home or neighborhood. We are sharing a few date night ideas that may inspire moments of connection at home.
Add a couple or all of these 10 date night ideas to your calendar:
1. Classic Candlelight Dinner
There is a reason the candlelight dinner is a classic date night idea. Date nights are all about creating moments that feel special and give you the opportunity to connect. Your nightly dinner routine may not be distinctly romantic, but once in a while you can make it a thoughtful occasion.
Make or order your favorite dishes and dessert. Light a few candles, put some fresh flowers on the table, and play your favorite music to set your intentions for a romantic evening. Remember to put away the distractions of technology and engage in quality conversation.
2. Play a Game Together
Playing is one of the best ways to share joy with your significant other. Choose a game that is a good fit for your style. Maybe a board game that involves strategy or a competitive multiplayer video game that you both enjoy.
You could even take a game night date up a notch by creating a treasure hunt with clues that only your partner might know. Having a regular game night is an excellent way to connect with others at home.
3. Spa Time
Practicing self care doesn't have to be a solitary activity. In fact there are a lot of ways you can build trust and affection in your relationship by having a spa style date night at home.
See our article with a few great Spa Day Recipes.
4. Cook Together
If you like to cook or would like to learn to cook, making a special meal together might be an excellent date night idea for you. There are many online resources with great recipes to try, or you could pull a recipe out of your favorite home cookbook.
Getting in the kitchen together could be the inspiration to a team-like approach to your meal time routine. Helping one another and learning to work together on a task like preparing a meal builds your connection to your partner.
5. Friendly Competition
Are you a competitive person or do you feel energized by friendly competition? Consider having a date night that involves playful fun at home.
Have a bake off or cook off
Play a game of one-on-one basketball in the driveway
Do a puzzle together
Or create your favorite style of friendly competition with your partner
6. Spend Time Outdoors
Whether you are taking a stroll together in the neighborhood or sitting on the back porch, spending time outside can be a nice time to connect. Being outdoors can significantly boost your mood and improve your health, why not share those great things with your partner.
Make your time outside a special occasion by lighting an outdoor fireplace, engaging in an outdoor game, or simply enjoying the nature around you. Learn more about the benefits of spending time outdoors in this article.
7. Dance Like No One is Watching
Build a playlist of songs that you love to dance to. Whether you prefer high energy dance music or something slow and romantic, it's up to you. It could be particularly nice to play a song that brings back good memories to make a special moment.
8. Movie Night
A movie night at home is another classic and easy date to plan. Plan a movie night, but make it special with some attention to detail and cleverness.
Consider taking movie night to the next level by trying some of these fun ideas:
Dress as a character in the movie
Decorate your movie watching space to go with the scenes from the movie.
Play some cinema trivia
Bring your favorite snacks
Track how many times one of these things happens in the movie:
An alarm sound
Someone gets in an elevator
A police officer is on screen
A bus or train passes by or is missed
Kissing
You see a dog or a cat
Someone cries
There is a car crash
An important phone call, letter, email, or message
(Add your own movie event categories)
9. Do a Fun Project
Another team building type of date night activity is to do a project together. The type of project is up to you, but it is important to approach a project with fun in mind.
Create a painting or piece of artwork to hang in your home. Play some music and dance while you repaint a room in your home. Think of something that you would like to do and invite your partner to join you in accomplishing your goal.
10. Just Be Together
In a time when we can be distracted by technology, careers, family, the news, and other things that compete for our attention. The best thing you can do is to just tune out of those every day things and spend quality time with your partner.
We hope that you found some inspiration in this article for your date night at home.
If you would like to read more articles like this one, follow our Facebook page.