The Cost of Waiting to Buy a Home in Texas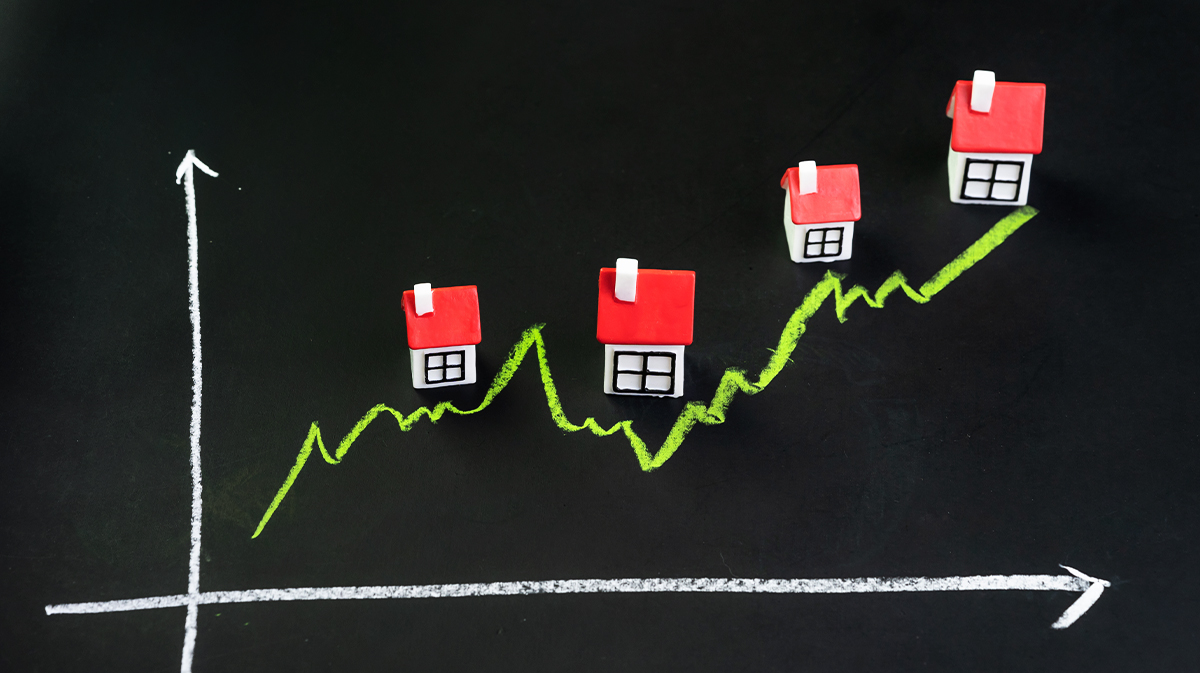 What is the potential cost of waiting to buy a home in Texas?
It's no secret that the housing market in Texas has seen some big changes in the last few years. With the rise in home prices and the low inventory of homes for sale, sellers have the advantage in the market. Many potential home buyers are questioning whether they should wait a few years to buy a home or buy one now.
Of course, we can't give you an actual number of the cost of waiting to buy a home, but we can give you a few facts and the current market outlook. As a potential home buyer, you have some important decisions to make ahead of you. So, is it still a good time to buy a home?
Let's take a look at some of the costs of waiting to buy a home in the changing market:
Rising Rent Costs
In many Texas Cities rent prices are increasing by hundreds of dollars per month. This increase in rental prices is likely to continue for the foreseeable future. While monthly rent prices increases may begin to slow down, it's not going to get cheaper to rent and apartment or home in the next few years.
Read more about rising rent prices by Texas cities in a recent article.
Rising Home Prices
Home prices have risen significantly in the last few years, but this trend is already slowing down. According to the most recent housing forecast published by Fannie Mae. Home prices are likely to continue to rise, but the rate of increase will slow down significantly. This prediction means that a more balanced valuation of real estate is beginning to take place, making home ownership a good long term investment.
The Fed's strategy to combat inflation by raising interest rates for banks has priced some potential home buyers out of the market. Realtors in many neighborhoods are reporting fewer offers on homes that are closer to the asking prices. In Spring months, homes were staying on the market for a few days longer than they had been at this time last year. These are early indicators that the Texas housing market is beginning to cool down after many months of burning red hot.
Growth may steady, but home prices aren't dropping soon. Because the imbalance of supply and demand will not be resolved in the next 5 years, the price of homes in Texas is not likely to go down. There are still more potential home buyers moving to Texas and Millennials that are waiting to buy, than there are homes for sale. This means that the market is forecast-ed to continue to be competitive and home prices will continue to grow at a steady rate.
Chasing a Moving Target
Higher rent prices make it more difficult to build savings for a down payment on your home. While rising home prices, mean that you will need a bigger savings for the down payment. For many first time home buyers, this can feel like chasing a moving target.
This reason is specifically why conventional and government backed mortgage programs offer low down payment mortgage options. These low down payment mortgage options allow home buyers to get a foothold on buying a property in a changing market. The cost of waiting to buy a home is directly related to the market conditions, but establishing ownership allows you to begin investing in a home and building equity.
Higher Price vs. Higher Interest
When you are deciding whether to buy a home now or wait a few years… it is important to know how the balance between the home price and interest works.
When you get a home loan, each month your payment is divided between paying back the principal of the loan and the interest. The principal balance is the loan amount you borrowed which you must be payed back in full. The interest is the cost of borrowing that money over time. While the principal balance doesn't change when you refinance your mortgage, you can refinance to a lower interest rate when the market improves.
Although it seems like higher interest rates aren't a favorable condition for home buyers, a higher interest rate now can help your financial future. The higher interest rates are slowing down the growth in home prices.
It can cost less to purchase a home now at a lower purchase price, than it would after waiting a few years to buy a home at a higher price point. You can reduce the overall cost of your mortgage by refinancing to a lower interest rate in the future.
The Right Time for You
Determining the cost of waiting to buy a home isn't just about saving dollars. You should also consider the personal reasons that you want to invest in a home. Do you have a growing family? Are you looking for a better neighborhood? Would buying your own home allow you to customized a living space that increases your health and happiness?
Buying a family home is as much of a personal decision as it is a financial one. If you are ready to invest in home ownership financially that's great, but you should also decide if it is the right time to buy a home for you personally.
Check out our "Home Search Checklist" to help organize your thoughts, before you start searching for a home.
In summary, the Texas housing market looks like it will continue to see growth for a number of years. This means that it is a good time to buy a home now and take advantage of the equity growth in the market.
Because the price of homes are not likely to drop in the next few years, the cost of waiting to buy a home is the calculated in the potential rise in home prices during that time. Waiting to buy a home can also mean paying more increases in your rent in the years that you wait.
Ultimately the decision to invest in home ownership is up to you. When you are ready to buy a home, we are here to help. Reach out to us to get pre approved for a home loan with one of our licensed Texas mortgage experts. Pre-Approval is fast and FREE at TexasLending.com.