How to Get the Best Mortgage Rate in Texas
September 8, 2022 by Fred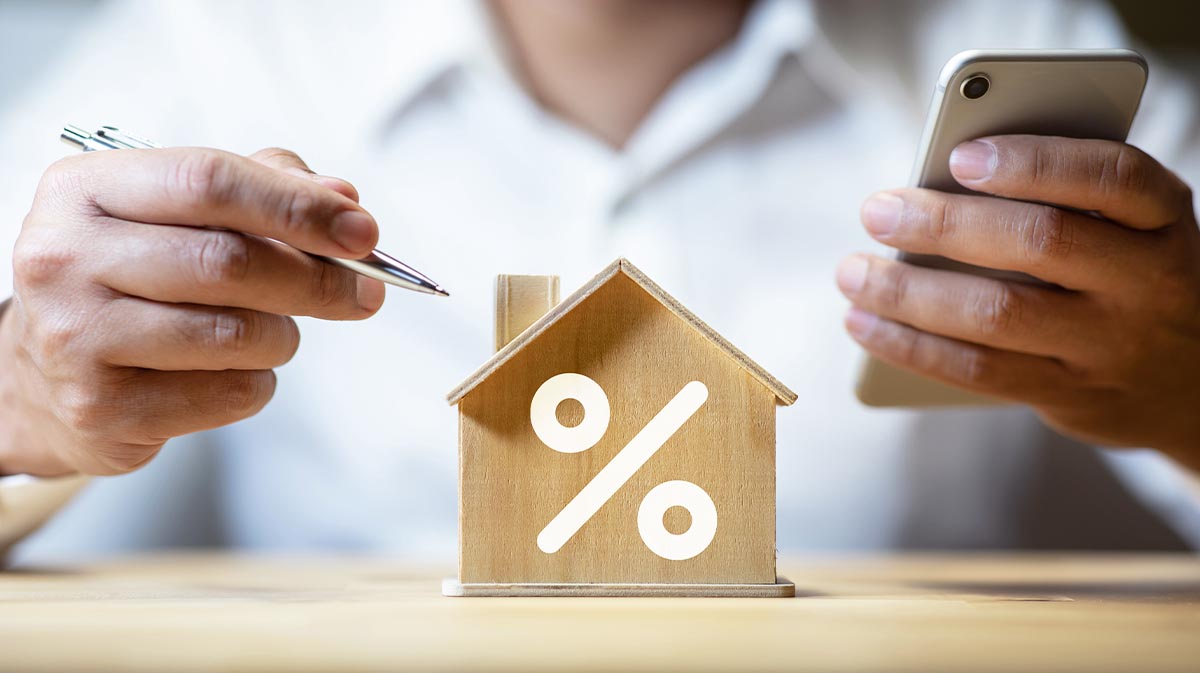 How can you get the best mortgage rate in Texas?
When shopping for a mortgage, comparing interest rates is the primary way that homeowners and home buyers choose a mortgage. This is can be a way to compare the total cost of the loan. Your interest rate is customized to the type of loan, loan term, loan amount, and a few other financial factors.
Getting the best mortgage rate in Texas involves a combination of choosing the right lender and making some smart financial moves. With some helpful knowledge of how interest rate pricing works, you can find a great lender and get the best mortgage rate on your loan.
Let's take a closer look at how to get the best mortgage rate in Texas:
Comparing Apples to Apples
Don't just look at advertised mortgage rates online, get a custom quote from potential lenders. Interest rates change daily based on the market. They can even fluctuate during the day, while the market is open. Advertised mortgage interest rates can give you a general estimate of what could be available on the market, but it's not a quote.
Mortgages are as unique as your fingerprint. Each mortgage loan is structured to the value of the home, loan amount, your credit history, loan term, and the mortgage program you select. It's important to know that when you are comparing mortgage rates, that you are comparing the same loan terms.
When you are looking online at mortgage comparison websites or even individual lender websites, keep in mind: the rates you see are most likely to be the best available rate. However, that may not be comparable to the mortgage the fits your home and financial goals. When comparing mortgage rates, make sure that you are getting a rate quote that is customized for the mortgage you need.
Improving Your Credit Score
Your credit score not only plays a role in determining your qualification for a home loan, but also the interest rate available to you. If you have a 740 FICO credit score or higher, you qualify for the best pricing on your mortgage. This means that improving your credit score will help you get the best mortgage rate.
Mortgages are generally priced based on the risk that the lender (or investor) takes on the mortgage. With a solid credit history at a 740+ credit score, the perceived risk of the loan is lower.
These are a few financial habits that will help you build your credit score:
Don't max-out credit cards or other types of revolving credit
Keep your credit cards balances under 30% of the credit limit month to month
Pay all of your bills on time, including your rent, insurance, utilities, etc.
Be cautious about co-signing on leases or credit lines
Avoid closing old credit accounts, even if you aren't actively using them
Read more about the balance of your credit score and mortgage application in one of our most helpful articles.
Timing in the Market
Mortgage interest rates change daily and have trends over time based on the market. The mortgage interest rates that are available are often influenced by the "overnight" rate which is set by the Federal Reserve Board. Currently mortgage interest rates are trending higher than we have seen in the last 15 years. This is mostly due to the FED's decision to raise interest rates in and effort to combat inflation.
If you are currently looking to buy a home, higher interest rates may be a challenge. However, consider taking one or two of these tactics to get the best mortgage rate in the current market:
Discuss the overall cost savings of paying points to buy down the rate with your lender
Wait for more favorable rates to become available and refinance your loan in the future
Read more about how higher interest rates are impacting first time home buyers in this linked article.
Don't forget that what goes up, must come down, especially with interest rates. Getting the best mortgage rate in Texas, could mean waiting until the overall market conditions improve. It could also mean buying a home or accessing the equity available in the market now, and refinancing in the future when the opportunity for lower interest rates opens up.
Choosing a Mortgage Lender
A great mortgage lender should offer both a good deal on your mortgage and quality customer service. Comparing quotes on available interest rates is a good place to start. Lenders who are focused on helping you access the best mortgage options available to you, know that staying competitive is the key their success and yours
At TexasLending.com we encourage you to shop for mortgage rate quotes. Knowing that we often have lower rates and fees, than our competitors is something we are proud of. Providing value and helping you reach you home ownership goals, is what we are here to do.
We are also local Texans with efficiency built in. With a team of mortgage experts, we are well versed in the Texas specific mortgage requirements that national companies may not be familiar with. Texas Lending has in-house loan processing and underwriting teams that make our mortgage process as quick and efficient as possible.
Getting the best interest rate in Texas can start here at TexasLending.com. Reach our to our team to get a customized quote.