Buying a Home in the Spring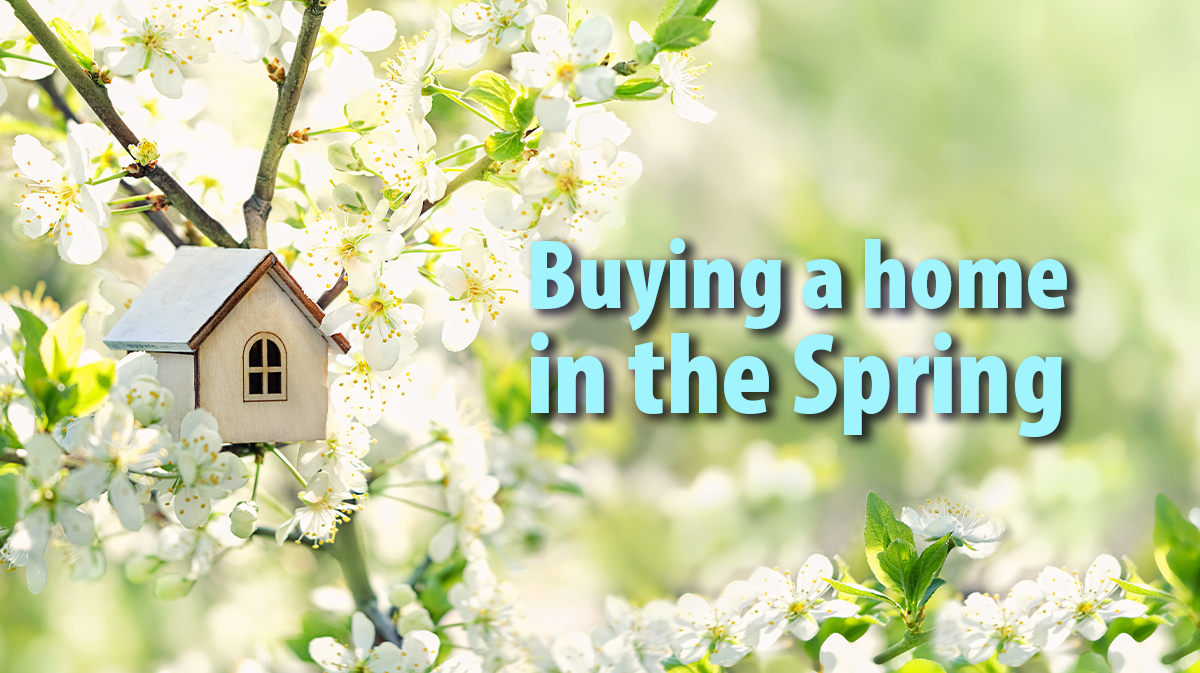 Buying a home in the spring can be a great idea for avoiding the market extremes of the summer and winter. Spring time is when the housing market begins to warm back up after the low inventory months of the winter. The summer months can be over crowded and a highly competitive time for potentially buying a home.
In some ways, buying a home in the early spring is like finding the sweet spot in the housing market. However, when you find the home that is the right fit for you, be ready to make an offer.
Here are a few great ways to prepare for buying a home in the spring:
Have Your Finances Aligned
Now is the time to get pre-approved for a mortgage if you plan to buy a home this spring. Applying for home loan pre-approval is something that you should do before getting a realtor or going to look at houses. Having your finances aligned allows you to understand the flexibility of your budget and gives you the ability to confidently make an offer.
Mortgage lenders consider 3 primary financial factors in your pre-approval to buy a home:
Pre-approval is fast and FREE with Texas Lending. We can review your best mortgage options and have your pre-approval letter ready for buying a home in the spring.
Know What You Really Want
It is important to know what you are looking for in a home, as well as what you aren't looking for. When you are searching to buy a home, time is a valuable commodity. Knowing the houses that will be a good fit for your needs can help you make quicker decisions.
Here are a few examples of how knowing what you want in a home saves you time;
Learning which neighborhoods have low crime rates, less road noise, and more public amenities

Avoid considering homes that require more repairs or updates than you can afford to make

Skipping open houses for homes that are too far away from family or your work place

Walking out of home showings that have bad smells; like tobacco smoke or strong pet smells
Consider using our "Home Search Checklist" to set your wants, needs, and must-haves.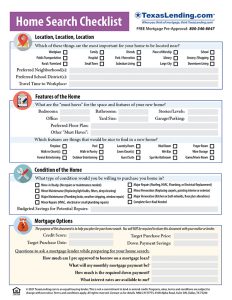 Be Ready to Make an Offer
Spring time is just a few days away and being prepared is essential. The first two points in this article are the best ways you can set yourself up for successfully putting in an offer.
Being ready to make an offer also means that you are prepared to make a decision. Shopping for homes in a competitive market can require quick, and sometimes creative decisions.
Use some of these ideas to strengthen your offer, without going over budget:
Offer earnest money to show that you are a serious buyer

Reduce the number of contingencies in the contract to make the transition easier for the seller

Include a personal letter with the offer that helps the seller understand that the home will be in good hands
Specific questions about making an offer in the local market are best directed to your real estate agent. With the advice of a local expert real estate agent you can be well informed on the details of making a competitive offer on the home you want to buy this spring.
We have helped thousands of home buyers reach their goals of home ownership over the years. Adding a Texas Lending expert to your team will help you navigate the process of buying a home in the spring. We are here to answer your mortgage questions, and show the you best home loan options available to you on the market.