20 Quick Tips for Home Buyers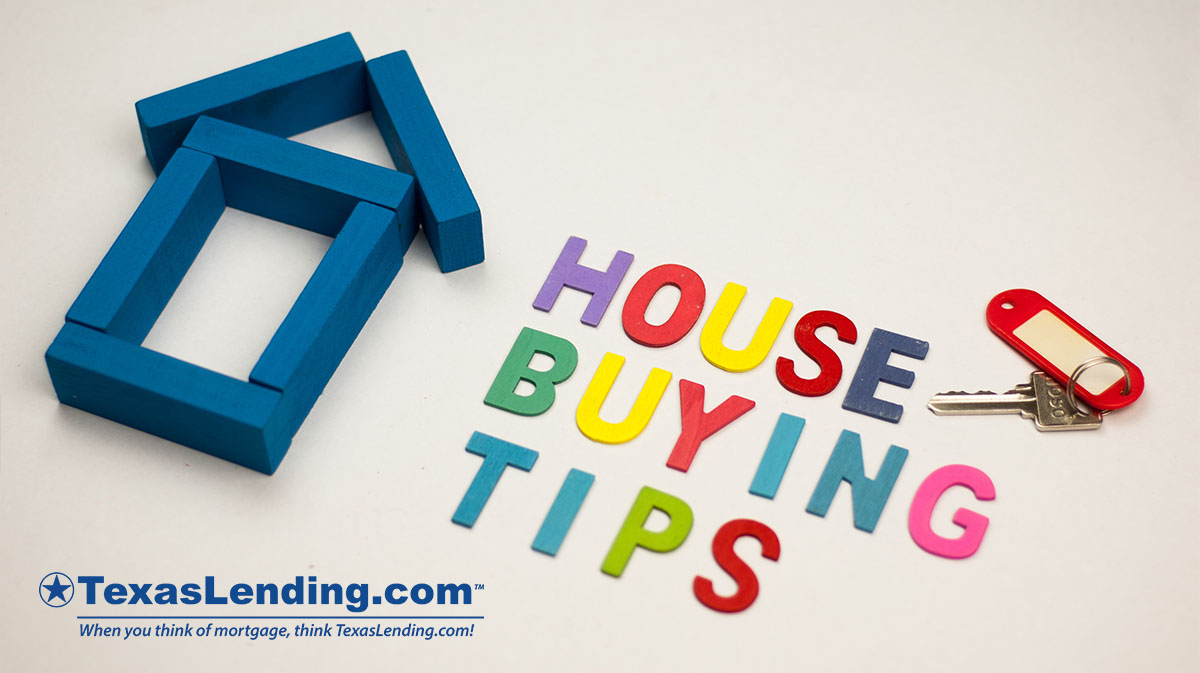 This list of tips for home buyers gets straight to the point. No need to beat around these topics, these clear and concise pieces of advice are more valuable without minced words.
Here are 20 excellent quick tips for home buyers:
1. You should be pre-approved by a lender and ready to make an offer, before you start going to home showings and open houses.

2. Weekends are the busiest time to submit an offer, if possible avoid the crowd and submit your offer on a Monday, Tuesday, or Wednesday.

3. Save for your down payment and don't move money around before you apply for a mortgage.

4. Don't buy a house that is West of your workplace, because you will be driving into the sun both ways before and after work.

5. Get your credit into shape months before you buy a home.

6. Don't mess with your credit during the mortgage process, by making large purchases or missing payments.

7. The foundation, roof, and HVAC system are often the most expensive potential repairs, buy a home that does not have major problems with these things.

8. Getting a professional inspection before you buy a home is not required, but it is an excellent idea that can save you time and money in the future.

9. Attend the home inspection so that you get the most value and knowledge directly from the Inspector.

10. The "right time" to buy a home is when you are ready, the time of year and the market conditions are just a small part of a big picture.

11. Shop for Homeowners Insurance in advance to save time during the mortgage process.

12. Areas with job growth make great real estate investments because your equity will also grow with the population.

13. Visit the neighborhood during different times of day to see what living there will be like. Is there excessive street traffic after school, loud noises at night, or construction happening early in the morning?

14. If you have or plan to have children, consider the quality of the schools in the district, the walk-ability of the neighborhood, and the local crime rate.

15. A bigger home isn't always better. In fact, a modest sized family home costs less in energy & maintenance, and often is easier to re-sell.

16. Don't waste time and energy looking at houses that aren't in your budget or don't suit your needs. It's okay to walk out of an open house or showing if you know it's not a good fit.

17. Hire a professional to deep clean the home before you move in. Carpets, blinds, HVAC

18. Change the locks the day you move in, and consider getting a security system as soon as possible.

19. Save for a rainy day, so that you will have the funds for unexpected costs as a homeowner.

20. Don't be afraid to ask your Realtor or Mortgage Consultant questions. Use their home buying expertise to your advantage.
If you are ready to start your home buying journey, we would love to be the mortgage experts on your team. Reach out to us to understand your mortgage options and get pre approved.
We hope these quick tips for home buyers and other information in our blog are useful to you. if you would like to see more articles like this one browse our blog pages, or follow us on Facebook.