Should I Order a Home Inspection?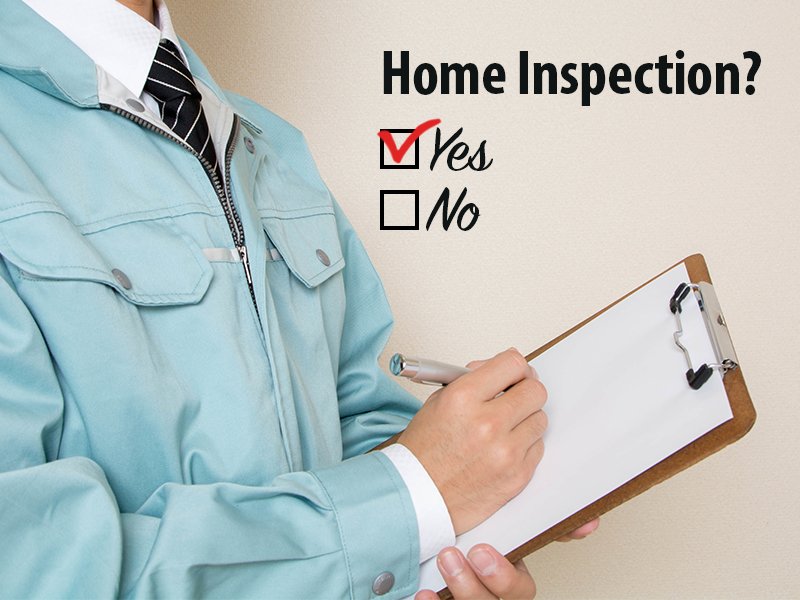 Having a professional home inspection is something that every home buyer should at least consider before signing a contract. In this post you will find great information about the value of a home inspection.
Here are a few factors to help you decide if you should order a home inspection:
Home Appraisal Vs. Home Inspection
Mortgage Lenders require an appraisal in order to determine the value of the home in the current market. The appraisal report can protect you from paying a price higher than the fair market value of the home, and it also confirms the value with your lender. When an appraiser looks at the home they will consider the size and condition of the home, but their job is solely to determine value.
A home inspection, however, is done to determine the condition of the home. A reputable and thorough home inspector will look at every aspect of the home. From the foundation to the roof, an inspection report will detail the condition of your potential home, inside and out.
Hiring an Expert
While you should be able to schedule a second or even a third home showing with your realtor to take a better look, hiring an expert could help you be confident that the home is right. Inspectors know the current safety codes of the electrical, plumbing, and ventilation systems. They can identify small issues before they become big problems.
Local home inspectors have likely seen a lot of issues in your neighborhood. A good conversation with them could reveal common problems and things to look out for. If homes in your neighborhood were built by the same builder, the inspector may be able to shed some light on the quality of work that has gone into the home.
Purchase Contract Contingencies
When you submit an offer on a home, you can leave the option open to request that the seller make repairs. Some sellers will consider hiring a team of professionals to make needed repairs. Others might only accept offers from buyers who will buy the home "as-is."
In either case having a thorough inspection report is essential to knowing how valuable those repairs may be to you during the transaction.
If the home needs a new roof, foundation, or HVAC system, you might have good reason to walk away from the contract if the seller refuses to repair large or expensive items. On the other  hand if the inspection report reveals small repairs, you may be willing to hire a handyman to make the repairs before you move in.
Knowledge is Power
Perhaps the most convincing reason to order a home inspection is to have in-depth knowledge about the home you are buying. We recommend that you be present on the day of the inspection, so that you know the where, what, why, and how of the features of your future home.
If you are there on inspection day, the inspector can point out the issues as they look through everything in detail: They can explain why you might consider adding a flapper to your dryer vent to prevent birds from flying in. They might suggest a better type of insulation to reduce heating and cooling costs. They can point out the emergency shut off switches for the times when you might need them. A great home inspector can help you understand these things and more about your future home.
We want our customers to be happy and healthy homeowners. This is why we keep you informed about all aspects of home ownership. The knowledge that a great home inspector can help you in your success as a home buyer and owner.
You can always rely on TexasLending.com to be here when you need a mortgage expert. Reach out to us when you are ready to buy or refinance a home.