Fight Fall Allergy Season at Home
September 16, 2020 by Fred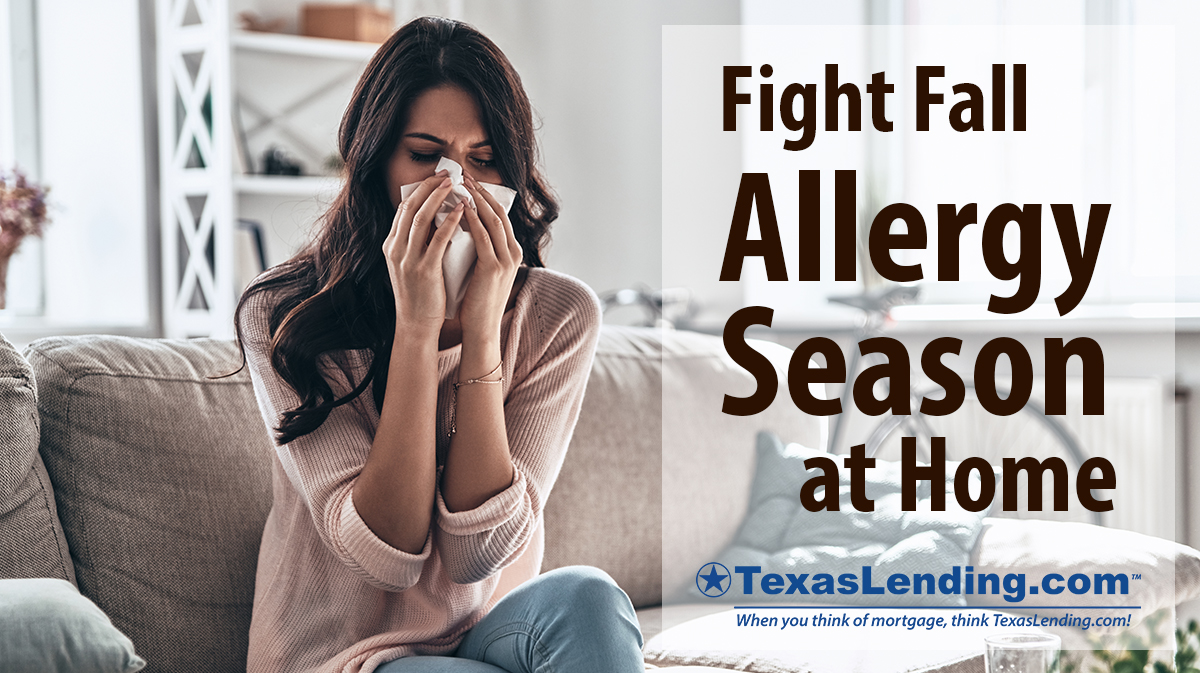 As harvest season is in full swing, leaves begin to fall, and weather begins to change, fall allergy season can stir up some irritating symptoms for us. Seasonal allergies can range from annoying to debilitating. We wanted to share some ideas for how you can help yourself at home during the fall allergy season.
In combination with recommendations from a health care professional, you can use some of these strategies to fight Fall allergy season at home.
Take care of your HVAC system
One of the best ways to keep small dust particles and allergens from circulating in the air in your home is to take care of your HVAC system. You should replace the filters for your HVAC often, and especially during fall allergy season.
You may even consider hiring a professional service to clean and remove any dust build-up in your HVAC duct-work. This will help to reduce the air born allergens in your home.
Do some Fall Cleaning
There are places in your home where allergens can gather. During the fall allergy season take extra care to clean the places where these irritating particles can collect.
Vacuum and/or shampoo carpets and rugs
Regularly wash towels and bedding
Clean or vacuum couches, recliners, curtains, and decorator pillows with fabric surfaces
Remove mold from damp areas
Dust blinds, ceiling fans, shelves, and cabinet tops
Eat Healthy to Boost Your Immune System
Keeping your immune system healthy is a great way to help your body during fall allergy season. Stock your pantry and refrigerator with healthy foods that support your immune system.
Find a list of "Immune Boosting Foods" in one of our previous blog articles.
Reduce Stress
Another factor in keeping your immune system healthy is stress. Stress can let seasonal allergies get the best of you, by lowering your bodies defenses in your immune system.
Stress can play a major factor in high blood pressure, mental fatigue, and your bodies' ability to fight back against fall allergy season. Use some of the "Stress Reducing Practices" we listed in a previous blog to keep your mind and body strong during allergy season.
Keep Windows Closed
If you know that you are allergic to ragweed pollen or other typical pollen for your area, it could be best to keep the windows and doors well sealed for the pollen season.
Some grasses, weeds, and agricultural crops release microscopic spores called pollen. This is one of the most typical causes of fall allergies. Check your local weather report and if the pollen count is high, keep your widows closed to prevent those particles from flowing freely into your home.
We love to share information in our blog to help you at home. If you would like to see more articles like this one, follow our Facebook page.
When you are ready to buy a new home or refinance your current mortgage, we are here to help! Reach out to us with your mortgage questions any time. When you think of mortgage, think TexasLending.com