3 Big Benefits of Gardening: Health at Home
February 28, 2018 by Fred
Gardening at home has more benefits for your health than you might think. In our previous blog post we mentioned that having outdoor space was one of the many advantages that home owners have. This article will highlight the potential health benefits waiting in your very own backyard.
1. Feeling the Connection to Nature
If you are one of the many people who work indoors you may not have the opportunity to reap benefits of being in nature often enough. Trading fluorescent lighting and air conditioned small spaces for time outdoors with your feet in the grass and mud is important.
Let's get scientific for a minute. We as humans are in a symbiotic relationship with plants, meaning we depend on each other for life. This is due in part to the process by which they produce energy  (Photosynthesis) creates the oxygen that we breathe. In short the closer we are to plants, the better quality air we breathe.
There are also studies that show getting your hands in the dirt boosts your immunity. Dirt and mud can improve the health of your skin because it is rich in nutrients. In addition, a few promising neurological studies have shown that playing in dirt and mud can increase serotonin levels, making us happier.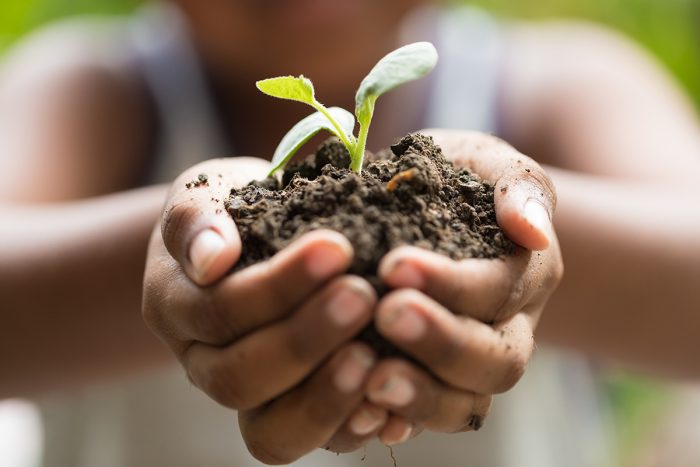 2. Peace and Tranquility
Gardening is an effective way to ensure that you slow down, at least for a few moments. We lead busy lives and live in a fast paced culture packed with responsibility. Your backyard can be the perfect place to sit alone and breathe deeply, or share time with your friends and family away from the chaos.
Maintaining a garden involves simple methodical tasks that are easily done. This type of work can be calming and can even be considered a form of meditation. The tranquility of a garden allows you to have a physical space to be in natural setting with your thoughts at home. Caring for the plants in your garden is good for your daily mental health.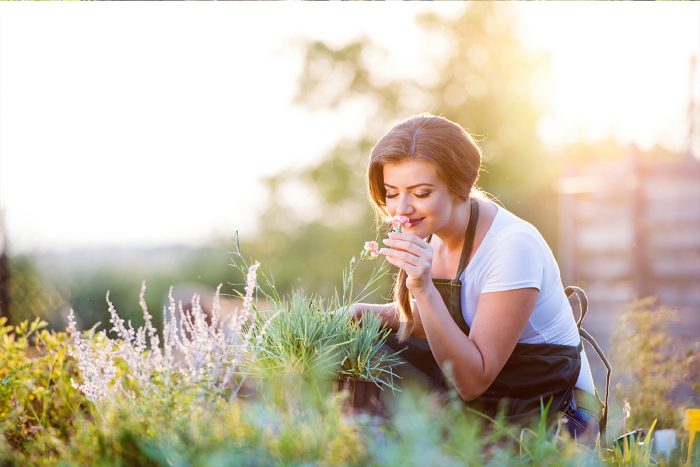 3. Healthy Harvest
Probably the most obvious benefit gardening is being able to enjoy the bounty of plants. Having fresh fruits and vegetables to bring inside and add to your meals has exponential benefits for the health of you and your family. Eating fresh food that you grew with sunshine, water, and soil will always be more healthy than processed, preserved, and packaged food.
More than just fruits and vegetables; tea, herbs, and medicinal plants can provide alternatives to  home products. Think of aloe, mint, rosemary, garlic, lemon balm, ginger and a number of plants that could replace chemical cleaners, bug sprays, or topical medicines. Due to the versatility of nature, your garden could provide the ability to reduce the number of manufactured chemicals inside your home.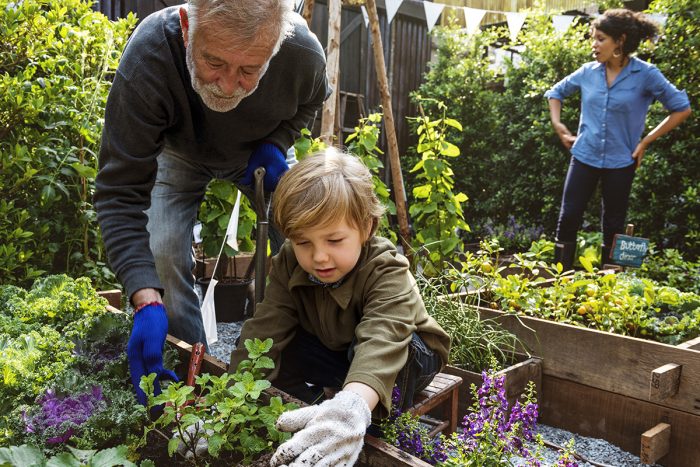 You can create a backyard oasis that gives back to you in a big way. The 3 benefits listed in this blog post, are just a few of the numerous ways that your garden adds health to your home. As Spring approaches we hope you are inspired to spend more time in your garden and grow towards better health.
We want our homeowners to have healthy and happy homes. If you are looking to find the perfect backyard to plant a garden, we would love to help you finance your home ownership goals. Reach out to us today or anytime to start the conversation about getting pre-approved for a home loan.