Why You Should Write Down Your Goals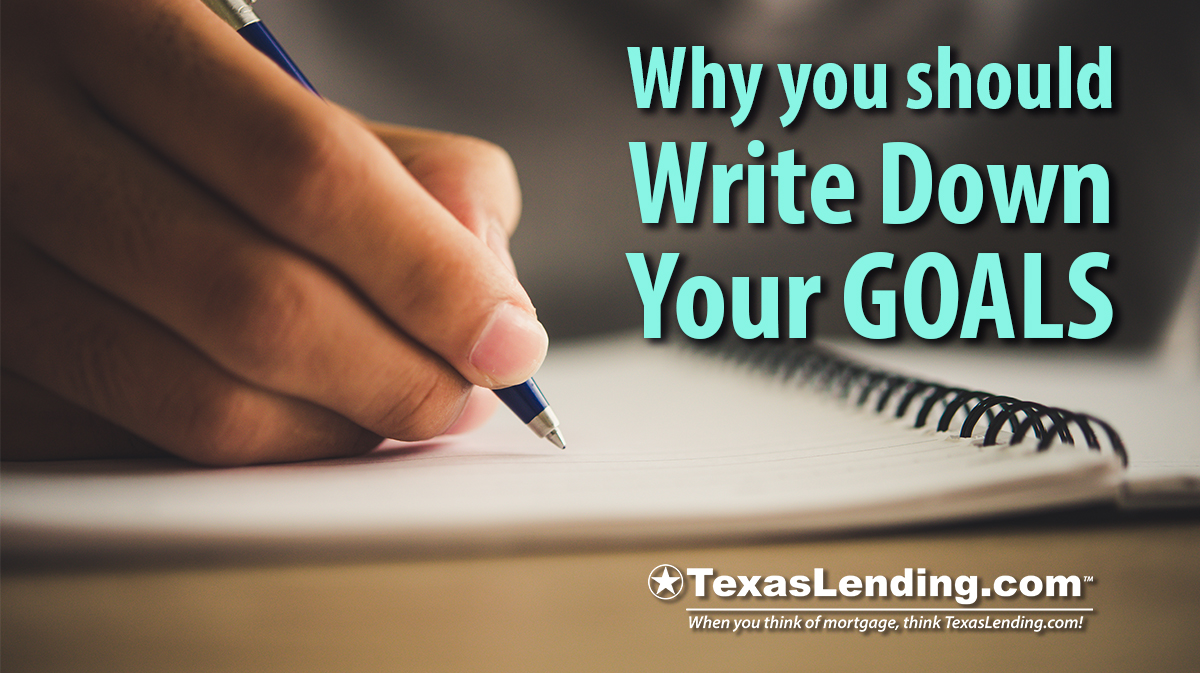 Writing down and reviewing information helps you to remember details and make connections to larger concepts. Your goals are something that you should keep in mind, but is thinking about them enough? Or should you be writing the details of your goals down on paper?
When you break your goals down into smaller more achievable steps, the path to success becomes more clear. Seeing those steps on paper in front of you helps you to take actionable daily choices and keeps you focused.
Here are a few ways that writing down your financial, career, and home ownership goals can be beneficial to you.
Budget Goals
Swiping a debit or credit card can be easy to do without giving much thought to your overall budget. Over time small purchases can add up and you may be spending more than you really want to. If you have a goal of saving for a car, vacation, down payment on a home, staring your own business, or other financial investment, you should be keep a close eye on your spending.
Write down your total income as well as your savings goals, then calculate your spending flexibility. If you focus on your larger savings goal, while keeping a detailed account of your spending, you may be able to reach your goal much faster.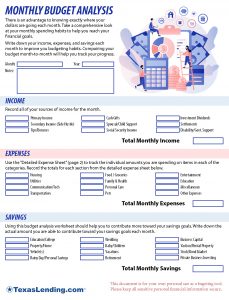 Career Goals
It is great to have goals for your career! But, don't just say you want to become the CEO, be the top sales person, or own a small business, write down your goals. Take the time to write down your larger goals, but also the smaller actionable steps you can take to make it there.
Here are a few examples of small goals you can write down to achieve your larger career goals:
Wake up at _______ and prepare my mindset for the day
Take a _______________ training course to gain more experience in my field
Get a _______________ certification to increase my potential
Take care of your physical health by _________________ each day or _____ times a week.
Read a book from an expert in my field each week/month/quarter.
Earn the top spot on my team.
Save $__________ each week/month towards capital for my own business
Attend _________________ conference to begin networking in my field
Home Ownership Goals
If one of your goals is to become a home owner, then we have some great resources for you to help you write down your goals. We are always available to have a conversation with you about your home ownership goals and "Free Mortgage Pre-Approval."
Use our down Payment Savings Plan or Mortgage Ready Checklist to help you write down your goals for becoming a home owner. These resources will help you to understand and achieve smaller actionable steps towards buying your first home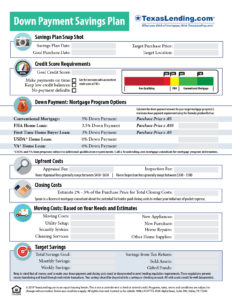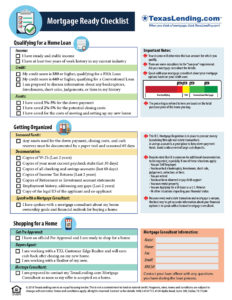 The practice of writing down your goals in smaller actionable steps can be applied to any of your larger goal. Take the time to organize your thoughts by writing down your goals. Your goals can be achieved by taking daily steps. When you write those goals down you are staying focused on your larger goals as a whole.
If you would like to see more articles like this one, you can follow our Facebook page. We love to share information on home ownership, family, finances, and of course mortgage.
When you are ready to buy a home or refinance your current mortgage, we are here to help. When you think mortgage, think TexasLending.com.