Online Mortgage Process: COVID-19 Safe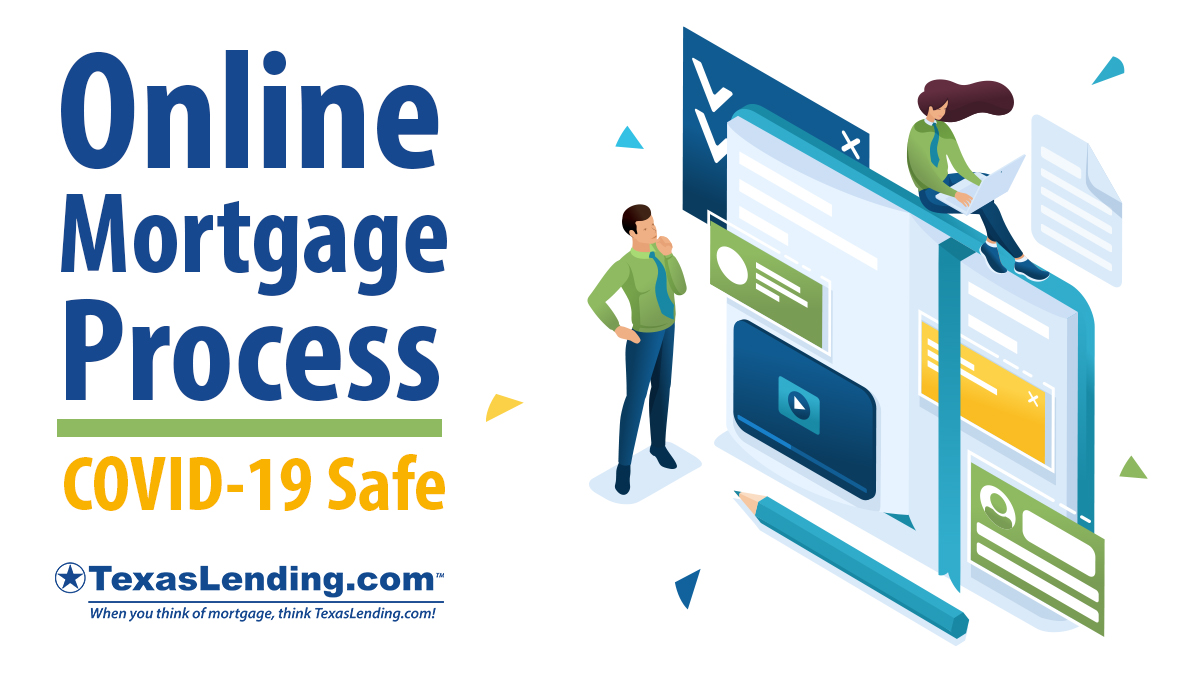 At TexasLending.com our mortgage process can be securely done online, from your computer, tablet, or smart phone. We have made our mortgage process as easy as possible with the capability of current technology, while keeping your financial information protected.
During the health and safety concerns of COVID-19, we want you to know that you can safely move through our online mortgage process. 
Apply Online
Your mortgage application can be completed online or by phone, with one of our licensed mortgage consultants. 
Speaking to our mortgage consultant by phone about your mortgage goals is the best way to get real time information about your mortgage options. Once you are ready to start an application, an application can be completed quickly and accurately from the comfort of your own home.
Communication During the Online Mortgage Process
We can communicate with you by phone, email, or text message. Keeping you informed through out each step of the mortgage process is important to us, but there is no need to come into the office.
Any loan disclosures that your will need to sign before closing, can be signed online. Learn more about the "Do's and Don'ts of the Mortgage Process" in our previous blog article.
Secure Digital Submission
Submitting digital copies of your required documentation is simple and safe with our secure documents portal. Our online mortgage process doesn't require your to mail or bring documentation to our office.
You can submit documents in these formats in the online portal:
Digital File
Scanned Image – File from a document scanner
Photograph – Must be a clear image of the entire document (Examples Below)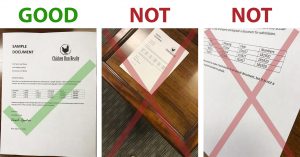 Timing During the (COVID-19) Mortgage Process
We can not predict how the timing of your loan process will be affected during this unique time. However, we are doing our best to make our staff available to keep you informed and your mortgage file on track. 
Closing Your Loan
When it is time to close, the title company will schedule a time and date for your closing. Depending on the type of loan you have, you may be able to close the loan at your home, although some types of loans require you to close within a designated Attorney or Title office. 
Our goal is to help our customers. That is why we have made our online mortgage process as easy as possible. During the current events of the COVID-19 virus we wish you and your loved one health and safety.

Please reach out to us when you are ready to buy a home or refinance your current mortgage with our online mortgage process.