Become a Homeowner in 2020
December 16, 2019 by Fred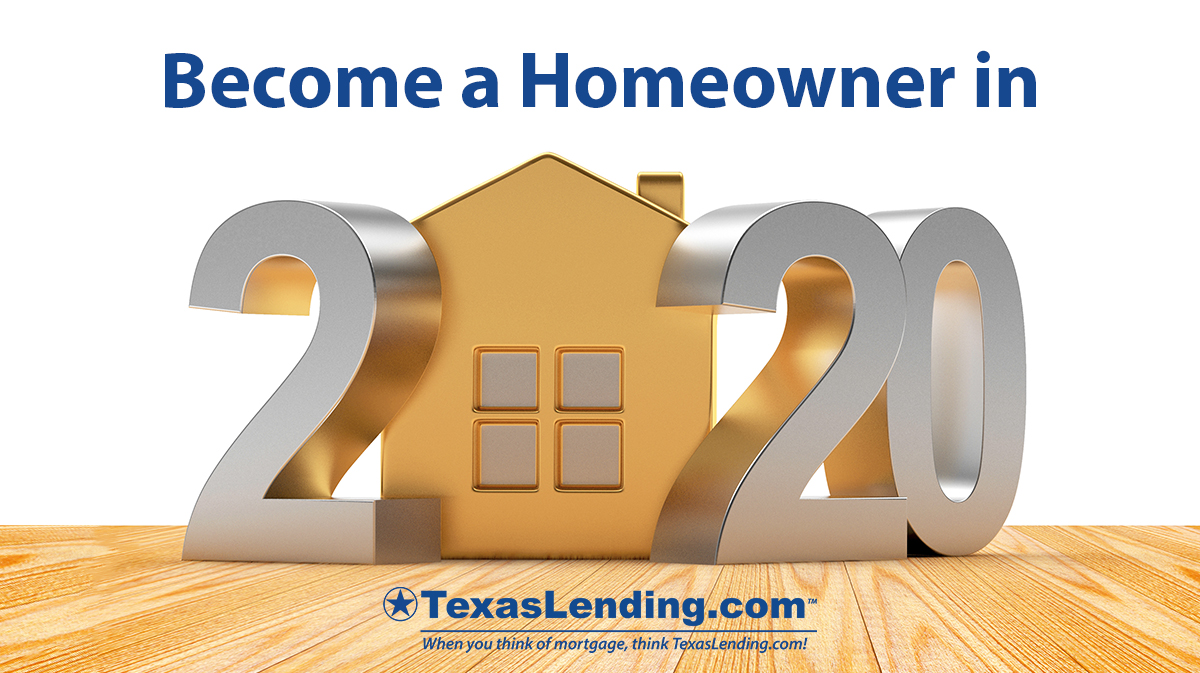 We would love to help you reach your goal to become a homeowner in the new year. With a steady income and a smart home buying plan you could become a homeowner this year. These 5 achievable New Year's resolutions are the perfect start to become a homeowner in 2020.
1. Get Your Credit into Shape
When you are looking to buy your first home, having a good credit score is essential. In order to become a homeowner your credit score should reflect your ability to use credit responsibly. Keeping credit balances low, making payments on time, and using different types of credit are all way to build your score.
Your mortgage options can be limited by your credit score, so it is best to get your credit into shape.
These are the credit limits for the most common loan programs:
FHA Home Loan: 580 minimum credit score
First Time Home Buyer Conventional Loan: 640 minimum credit score
Conventional Home Loan: 620 minimum credit score
USDA Home Loan: (Rural Home): 640 minimum credit score
VA Home Loan: (U.S. Veterans): 620 minimum credit score
2. Analyze Your Budget
If your goal is to become a homeowner within the year, the time to take a good look at your budget is now. You should have a good idea of the amount you can afford to pay towards a monthly mortgage payment, based on your current rent and income. Having a conversation with one of our licensed mortgage consultants is the best way to get an accurate understanding your target home purchase price.
Learn more about "How Much Home Can I Afford", in this linked post.
3. Save
If you haven't been saving towards your down payment on a home previously, analyzing your budget and finding funds in your monthly budget to put towards savings is a good place to start.
Here are a few other savings suggestions that can help you achieve your goal of becoming a homeowner this year:
Save your Federal Tax Return for the down payment
Put the money you may have spent on a vacation this year toward your down payment
Dedicate some of the money you may be spending each month on entertainment, decor, or dining out toward your down payment instead.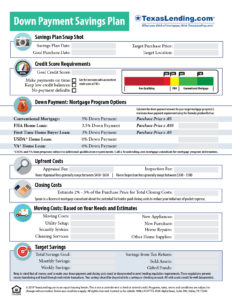 4. Get Pre Approved
Even if your target date to buy a home is 90 or even 180 days away, talking to a licensed mortgage consultant about your goal to become a homeowner is a great idea. Getting pre approved before you start shopping for homes means that you will have a true understanding of your budget and target price.
The best news is that getting Pre Approved is FREE at TexasLending.com.
5. Choose a Realtor
Once your credit score is in good shape, you have saved enough for a down payment, and are pre approved for a home loan, then it is time to find your home. Having a knowledgeable real estate professional is a true asset in your journey become a homeowner. A great realtor will help you find a home home with the most current information on the market, negotiate the purchase contract, and provide their expert knowledge of buying a home.
We can connect you to top quality Real Estate professional in your area.
If you have set a goal to become a homeowner in 2020, this information will help you get started. We are here to help you become a homeowner. Reach out to us with your mortgage questions or to start your application for pre approval today!