Expert Tips for Hosting Thanksgiving
November 11, 2019 by Fred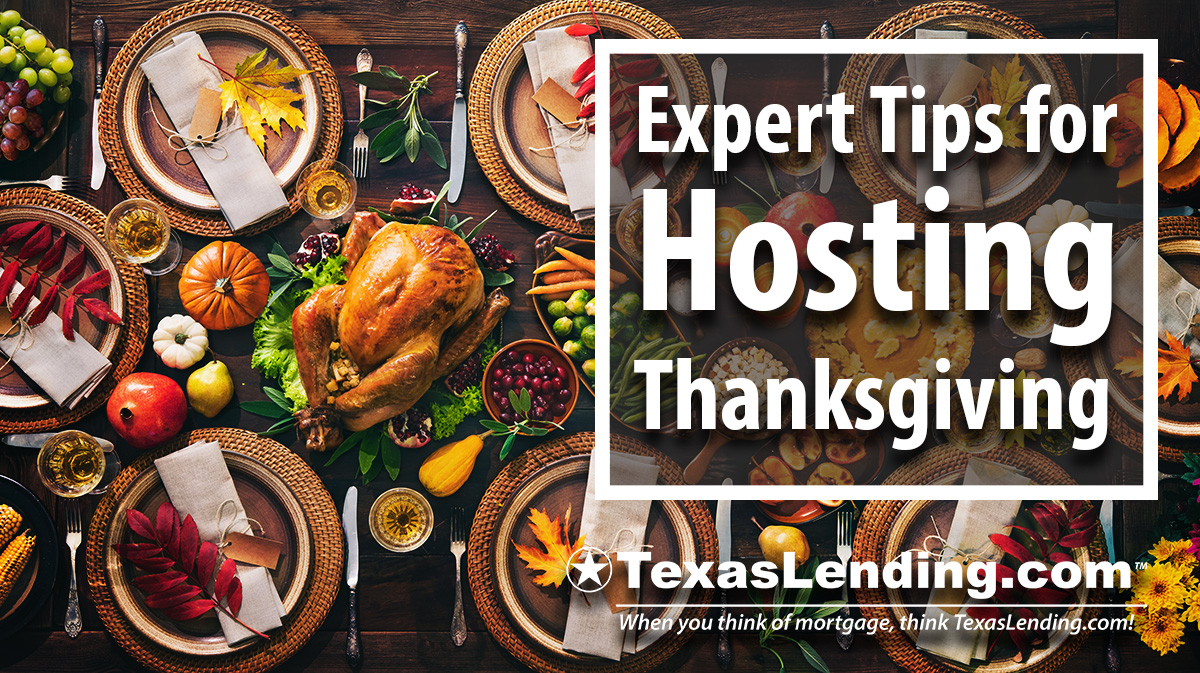 Hosting Thanksgiving can be a big responsibility. We have put together a list of expert tips for hosting thanksgiving to help you plan for a big success!
If friends and family are coming to your house this November, having a little advice can help reduce your stress and increase the fun. Here are a few tips for hosting Thanksgiving this year.
1. Bake, chop, marinade, and thaw, ahead of time
Make good use of the space in your freezer or refrigerator and prepare what you can before the big day. Pies, cookies, cake, and other desserts can often be made a day or maybe two in advance. Some recipes will come together easier on Thanksgiving day if the ingredients are already prepared and ready to go.
Get a free printable Thanksgiving menu planning sheet.
2. Stock Up
Last minute runs to the grocery store may leave you disappointed. Long lines and empty shelves commonly add stress for those hosting Thanksgiving. Remember to stock up on extra items like ice, drinks, napkins, cups, plates, bowls, and other items for the meal.
You should also be prepared for the increased traffic in the bathroom. Extra tissue and some air freshener can help your guests be more comfortable.
3. Have Things to Do
If you are hosting Thanksgiving for a large family or group of friends, it's a good idea to have things for small groups of people to do. Have outdoor yard games set up, or leave your favorite "Family Game Night" games on the coffee table. Have the football game playing in the den. Let the kids have their own space to play together or take a nap after the meal.
When it's time to eat, everyone can come together and enjoy the good food. Many families have a tradition of playing dominoes, going for a walk, watching movies, or playing flag football in the backyard together during Thanksgiving.
4. Think Buffet Style
Allowing your guests to make their own plates in a "buffet" like manner is smart. This gives your guests the freedom to eat what they like. Skip the awkward meal interruptions where your guest have to ask, "could you pass the potatoes?"
5. Make the main dish for the meal, ask guests to bring the sides.
You don't have to make all of the food, and in fact, you shouldn't. Guests want to bring side dishes and contribute to the meal. A host should act as the organizer of the event, but you don't have to do it all.
As the host you should plan to make (or buy) the turkey, ham, or other main dish, but ask other guests to bring side dishes and desserts. If you want to make sure that there is enough food for everyone, make a list of what everyone is bringing and fill in the gaps.
Get a free printable Thanksgiving menu planning sheet.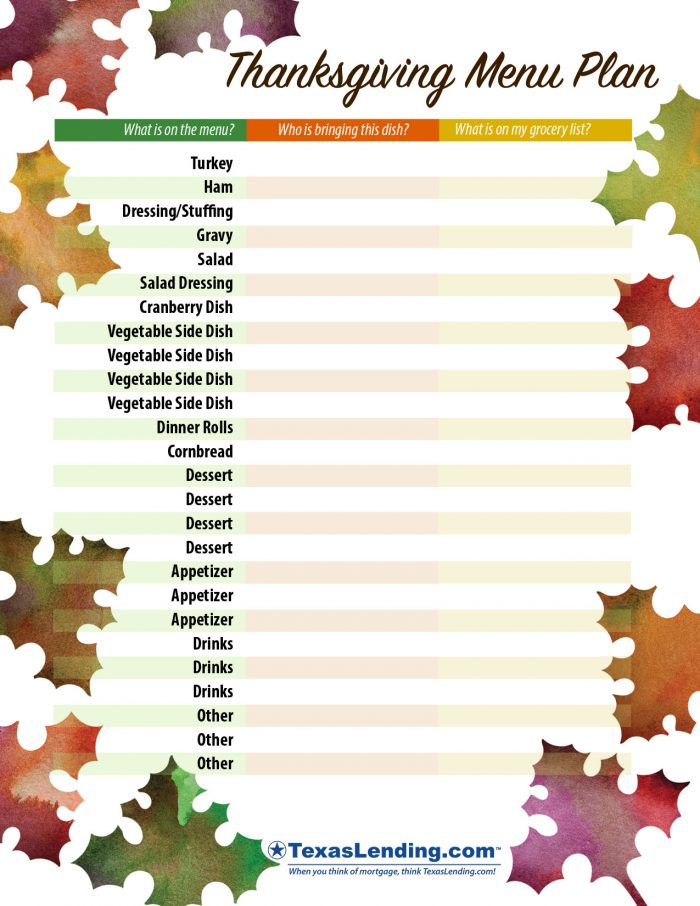 6. Have Simple Snack Foods
Hosting thanksgiving doesn't mean that every dish has to be a home made delicacy. You should have some easy snack foods available for your guests to graze on while they are watching the game or sharing stories. Fruit and vegetable trays, nuts, pretzels, and other simple finger foods are a welcome part of socializing.
7. Join the Fun
Hosting Thanksgiving should be fun, not stressful. Remember to enjoy the time with your friends and family. Sit, talk, relax, and don't forget to take time for yourself if you need it.
Read more about "Practicing Self Care During the Day" in one of our previous articles.
8. Have Leftovers
If your out of town guests are staying the night or staying late in the evening, leftovers are a welcome part of the Thanksgiving plan. Turkey and ham sandwiches on leftover dinner rolls are a great breakfast and you don't have to fuss with preparing multiple meals for all of your guests.
9. Ask for Help!
Do not be afraid to ask for help. The day shouldn't end with the host of the party being under a mountain of clean-up tasks. Ask for help setting the table, loading the dishwasher, covering the leftovers, and taking out the trash.
We love to share helpful information in our blog about traditions, home ownership, and mortgage advice. If you would like to see more articles like this, follow our Facebook page.
As always we are ready to help you with all of your mortgage needs when you are ready to buy a home or refinance your current mortgage. When you think mortgage, think TexasLending.com