Immune Boosting Foods: Health at Home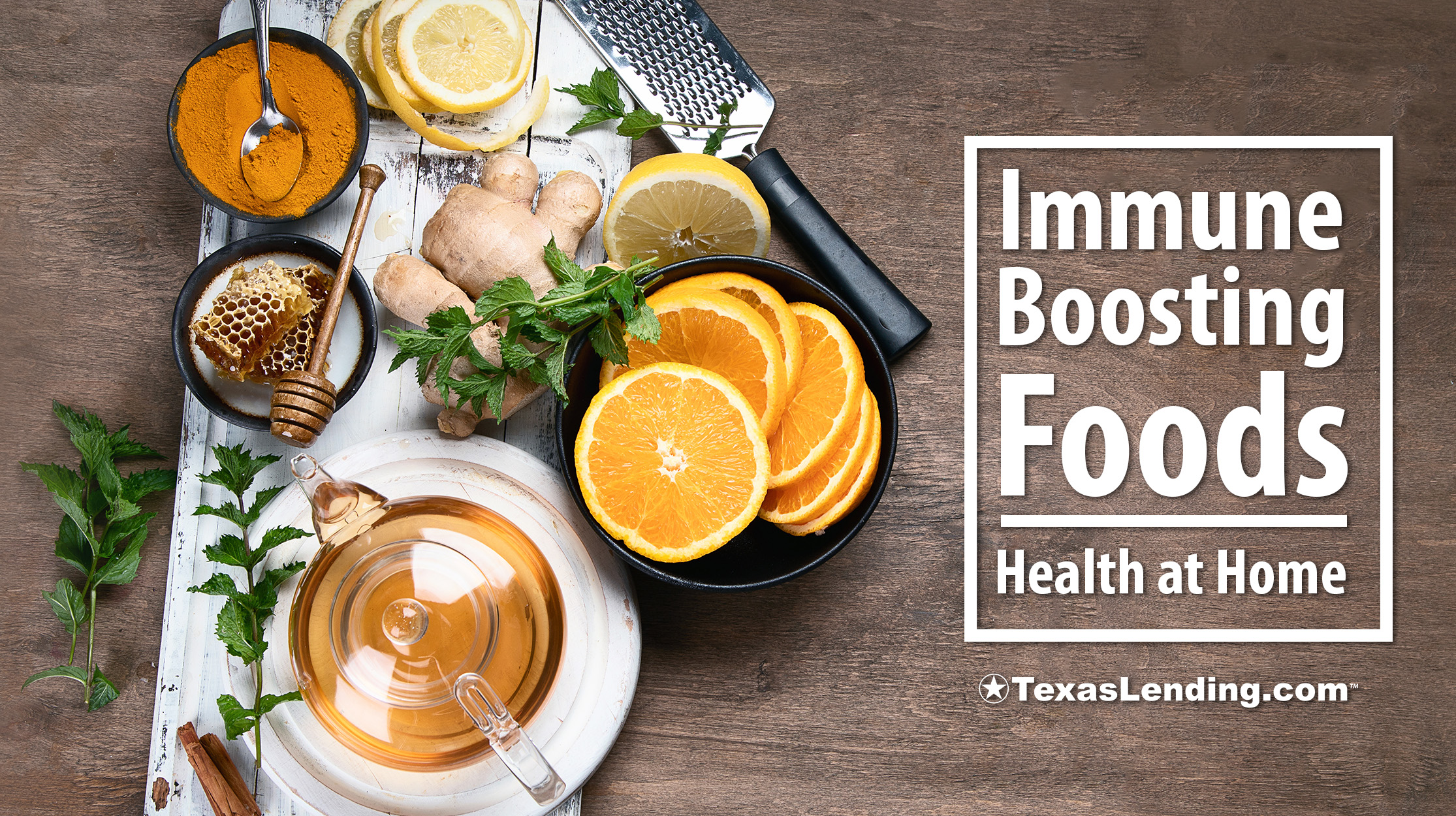 It is cold and flu season and we want to help you prepare your home for healthy conditions ahead. Keeping immune boosting foods available in your home could be very helpful. Frequent weather changes and spending less time in the sun can be tough on our immune system. Good nutrition and immune boosting foods can help your body stay more healthy.
Consider these immune boosting foods for your family:
Vitamin-C
Fruits and Vegetables High in Vitamin C. Fortunately, nature takes good care of us and provides foods packed with nutrients that keep us healthy. These fruits and vegetables are not only immune boosting foods, but they are harvested in the Fall.
Spinach
Pineapple
Papaya
Citrus Fruit – oranges, grapefruit, lemon, and lime
Cabbage
Garlic
Peppers – bell peppers, banana peppers, jalapeños, and other peppers
Mango
Blue berries
Apples
Pomegranate
Herbs
Herbs add flavor and a number of immune boosting vitamins to our diets. These herbs can aid in calming inflammation, soothing congestion, and aid digestion.
Turmeric
Ginger
Oregano
Mint
Basil
Healthy Fats
Healthy oils and nuts are another type of item to add to the immune boosting foods on your shopping list. These immune boosting foods help your digestion break down fat soluble vitamins and support the healthy function of your organs.
Coconut oil
Fish oil
Avocado or avocado oil
Walnuts
Almonds (raw and unsalted)
Chia seeds
Flax seeds
Tea
Tea is a soothing way to enjoy immune boosting nutrients. Hot tea can be beneficial in a number of ways during the challenges of the winter months. These teas are the considered the most effective.
Green tea (with honey)
Elderberry tea
Ginger and lemon tea
Moringa tea
Peppermint tea
Other immune boosting foods
Raw unfiltered honey has anti bacterial properties.
Chicken broth or vegetable broth can replenish fluids quickly.
Mushrooms are high in iron, vitamin B, and they reduce inflammation in your body.
Apple cider vinegar boosts your digestive health.
We hope this list of immune boosting foods will help you and your family stay happy and healthy!
At TexasLending.com we use our blog to keep you informed on mortgage information, home buying advice, and all things for a happy and healthy home. We would love to see you follow our Facebook page for more updates from our blog.
Reach out to us anytime with your home buying or mortgage questions. Our mortgage experts are here to help you.