Financial Fitness Goals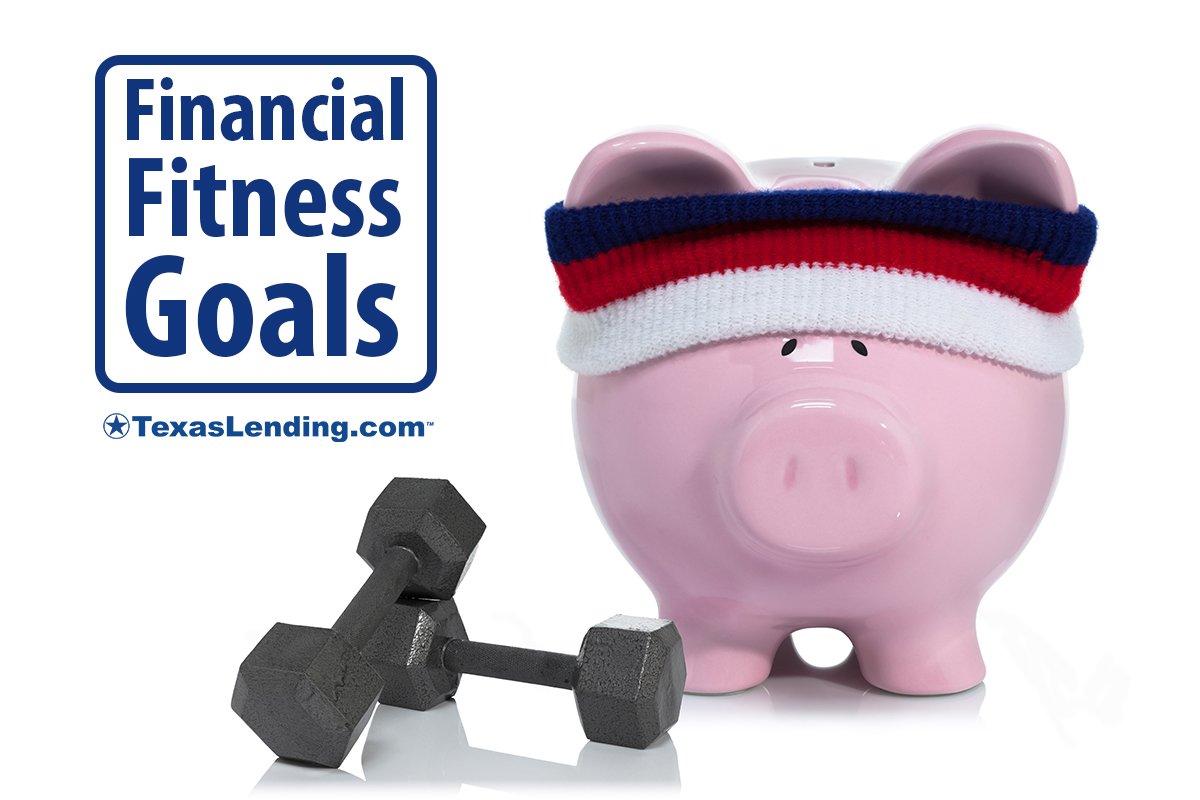 In the new year it's a good idea to set some goals to focus on your financial fitness. We want you to be well informed about the factors in considering your financial fitness goals. Here are a few key points to help you on your way to financial fitness.
Take Care of Your Credit
When you are ready to make big purchases like a car, furniture, appliances, or a home, good credit is essential.
Here are 3 of the best tips for building good credit for your financial fitness:
1. Keep balances low on types of revolving credit. The best way to build a great credit score is to show that you use credit responsibly. This means that you aren't maxing out any of your credit cards or lines of credit. Keep the balance under 30% of the credit limit. As an example, if the credit limit on a particular credit card is $1000.00 a healthy choice for your credit is to keep the balance under $300.00.
2. Pay your bills on time. You probably know that credit card companies track your payment history, which helps build a good score. Did you know that your car insurance company, leasing office, utility company, and other service providers also report your payment history? Late and defaulted payments will lower your credit score.
3. Don't borrow more than you have the ability to repay. One of biggest mistakes you can make in your journey to financial fitness is over extending your credit. Relying on credit to pay bills or charging more than you have the ability to repay at the end of the month is taking a big step backward.
Analyze Your Spending Habits
Take a close look at your daily habits when it comes to how you use your money. Much like physical fitness, your financial fitness is a product of the small daily decisions that you make.
Many people don't realize how much they may be spending each month on things they don't need, or things they don't even use. Is there a gym membership, a technology service, or subscription that you are paying for, but don't actually use?
Do you know how much you spend each month on groceries, eating out, goods for your home, entertainment, coffee, or other variable expenses? Knowledge is power, to set your personal financial fitness goals it is important to know what you truly spend. Once you have the knowledge of what your spending habits are, then you can set a goal to change them.
Make a Savings Plan
A large part of goals for financial fitness should include saving. After you have taken an in-depth look at your monthly budget, make some room to save. Retirement, a rainy day fund, vacation fund, or saving for a down payment are all savings goals that you should put down on paper.
If you are planning to buy a home, we have some great information to help you build a down payment savings plan. Read more about saving and planning to buy a home in these blog articles:
"Down Payment Savings Plan"
"Do I Qualify for a Mortgage?"
"How Much Home Can I Afford?"
It is a wise decision to take a look at your financial fitness from time to time. We believe that knowledge is power. As you are setting resolutions for the new year, don't forget to set financial fitness goals.
We are here to help you with your mortgage needs. If you are wondering if your mortgage needs refinancing or you are ready to buy a new home, reach out to us today. Our licensed mortgage consultants are happy to help you look at the numbers and guide you in making the best financial decision for you.