Gingerbread House Building: Pro Tips
November 27, 2018 by Fred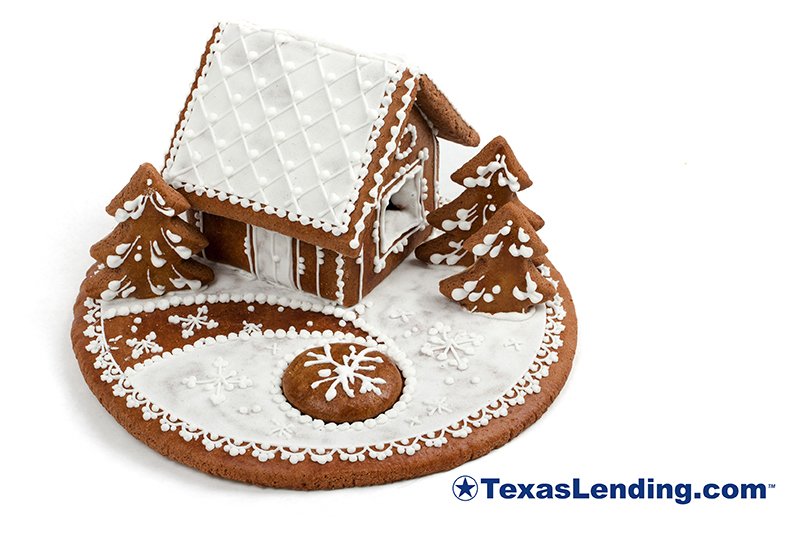 We love to share a little fun during the Holidays! We think building a ginger bread house is a wonderful tradition. These gingerbread house building tips will help you make a home for your ginger-people like a professional.
The Blue Prints: Pro Tips
Make a unique design by creating a theme. A log cabin, tropical cabana, downtown shop, barn, or a scene from a movie could be an interesting way to make your gingerbread house stand out.
The Gingerbread: Pro Tips
Traditional gingerbread is not a soft and chewy cookie. Although you can find a variety of recipes online, it's important to find a recipe that bakes sturdy and somewhat dense.
No matter which recipe you use, chill the dough. Cold dough is easier to work with and is less likely to stretch out of shape as you put it onto the cookie sheet for baking.
Roll out your dough into a consistent thickness to avoid thin brittle corners or under baked sections.
Use a ruler and pizza cutter to cut out your pieces. Add a textured pattern to the dough before you bake it with a teaspoon, fork, or tooth pick.
The Base: Pro Tips
Select a solid base for building your gingerbread house. A glass or ceramic serving tray, or even wood is a good option. Cardboard or plastic that bends could be disastrous.
Consider additional space for decorations. Add trees, a peppermint sidewalk, a snowman, or other features around the gingerbread house for extra touches of whimsy.
The Icing: Pro Tips
Find a great recipe for "Royal Icing." Do not use buttercream or store bought icing, because it can be too thin or melt easily. Like your gingerbread, your icing should be sturdy. Royal icing hardens as it dries and gives your gingerbread house the stability in needs.
Choose a wide piping tip and plenty of icing to build the gingerbread house and lay the foundation. Select the smaller piping tips for the decorations.
Wait to begin adding decorations to your gingerbread house until you are sure that the structure of the house is sound.
The Decorations: Pro Tips
Creating patterns piped in white icing is a classic and beautiful way to decorate your gingerbread house. A pattern of simple dots, lines, shapes, and swirls can make your house come to life.
For a touch of color, hard candies that don't melt are best. Think peppermints, jelly beans, sprinkles, gumdrops, and hard shell candies.
Nuts, cereal, or pretzels are great for adding texture.
Decorate your gingerbread house with your family or make it a competition. The holiday tradition of building a gingerbread house with your family will be a memory that lasts a lifetime.
We hope that these "Pro Tips" help make your gingerbread house building a big success. Most of all we wish you and your loved ones happiness and shared memories this holiday season.
As always, we welcome you to reach out to us with your mortgage questions. Whether you are looking to buy a home or refinance your current home, we are here for you at TexasLending.com.