Houston First Time Home Buyer: 5 Important Pieces of Information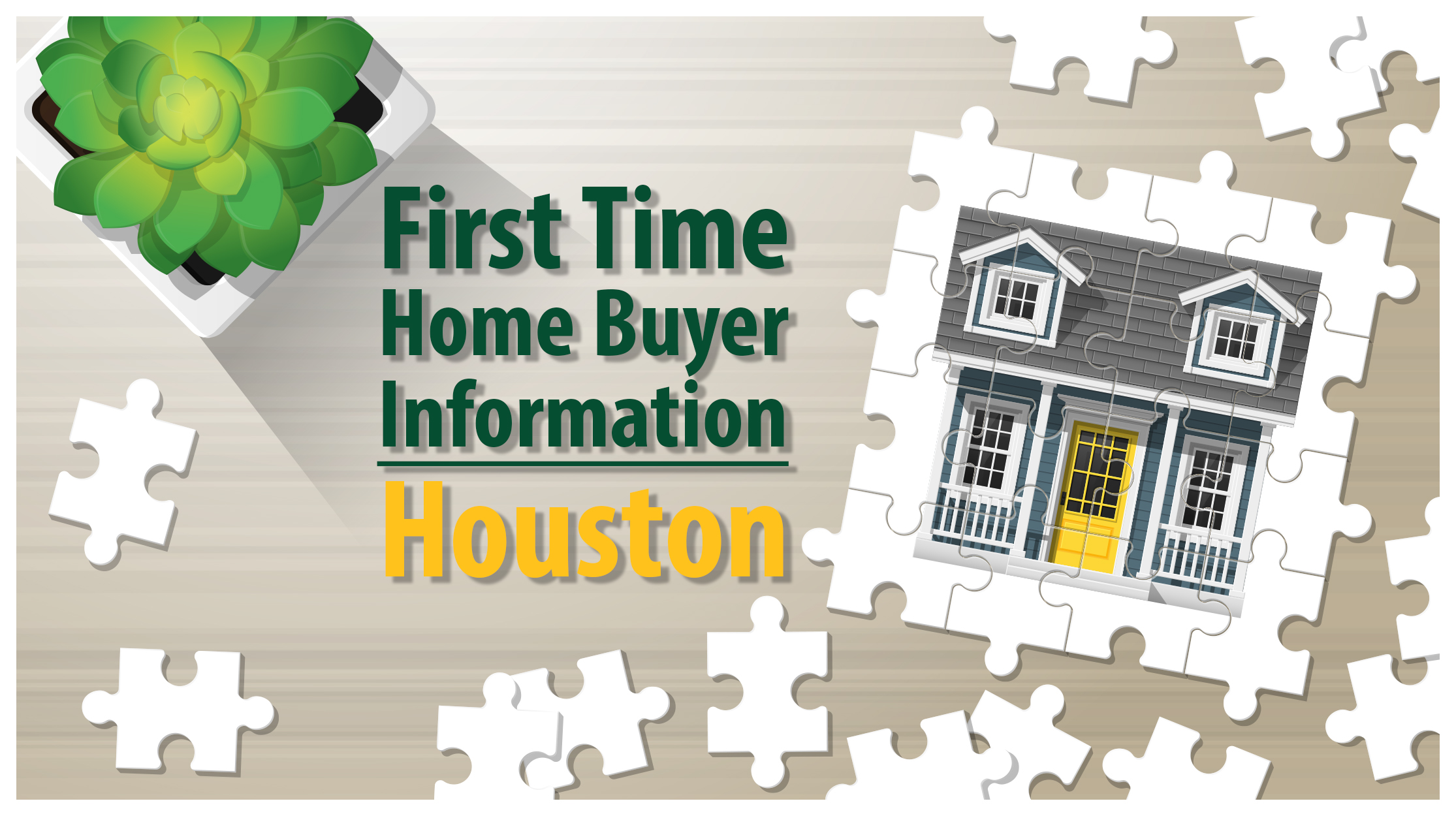 As a Houston first time home buyer being well informed is the key to your success. Knowing what you can expect during the home buying process will make it easier to navigate. At TexasLending.com we are happy to provide you with these 5 important pieces of home buying information.
1. Be Familiar with Your Credit
Maintaining a good credit score is all about showing that you are a responsible user of different types of credit. When it comes to buying a home, you will need a good credit score to get financing. A home is one of the biggest purchases you will make in your lifetime.
A minimum credit score of 620 is required for a conventional mortgage. 580 is the minimum credit score needed to qualify for a FHA home loan. If your credit score is below the minimum requirements, it may be time to work on your credit.
Click here to read more about credit. In this previous blog article we discussed how maintaining a good or excellent credit score can save you money when you get a home loan.
2. Pre Approval Increases Your Buying Power
A Houston first time home buyer will learn quickly that a fast moving housing market means that you need to be prepared. Because of the growth of Houston and it's surrounding communities, it is more important to have home loan pre approval than it has ever been.
Sellers are more likely to choose an offer from a potential buyer who is pre approved for a mortgage. In fact, many real estate professionals require you to have pre approval before they will begin showing you homes.
Not only will pre approval give you the advantage in making offers, it also gives you the opportunity to get connected with a mortgage expert. Your loan officer will help you understand the flexibility of your budget and how much you can afford.
Learn more about home loan pre approval in this blog post.
3. Work with a Great Team
A knowledgeable realtor is an asset to a Houston first time home buyer. A great realtor will be ready to help you answer all of the questions you have about the home buying process and know what you should look out for in the current market and area. The "buyer's agent" commission is paid for by the seller, so there is really no reason not to have a real estate professional on your team.
If you don't already have a realtor, ask your Texas Lending Loan Officer about our Customer Edge program. We can refer you to one of the trusted Houston real estate professionals we know, and you can earn 20% cash back on the real estate commission after you close your mortgage with Texas Lending.
4. The Importance of a  Home Inspection
Having a professional home inspection is something that every home buyer should at least consider before signing a contract. Although you have a good idea about what you want in a home, an inspection report can give you expert knowledge on the condition of the home you are buying.
A thorough home inspector will give you a report of the home, needed repairs, and any potential safety concerns. From roof to foundation, having an inspection is an asset to a Houston first time home buyer.
Read more about home inspections in this article.
5. Know Your Loan Options
You will have options as a Houston first time home buyer in the mortgage program that is best for you. At TexasLending.com we have both a FHA home loan and Conventional home loan with great low down payment options. If you are a veteran, there are advantages to getting a VA Loan. If you plan to buy a home in a rural area, a USDA loan may be a great option for you.
Online you can find information on down payment assistance programs. We recently published an article on our blog on why these programs are not a wise financial decision. Read more about down payment assistance programs and the your best down payment options, here.
With these choices ahead of you as a Houston first time home buyer, we will keep you well informed and help you make the decisions that are best for you. An easy and free conversation with one of our licensed mortgage consultants is a great way to find answers to your questions. Get started today at TexasLending.com.