The Fundamentals of Foundation Issues in Home Buying
February 20, 2018 by Fred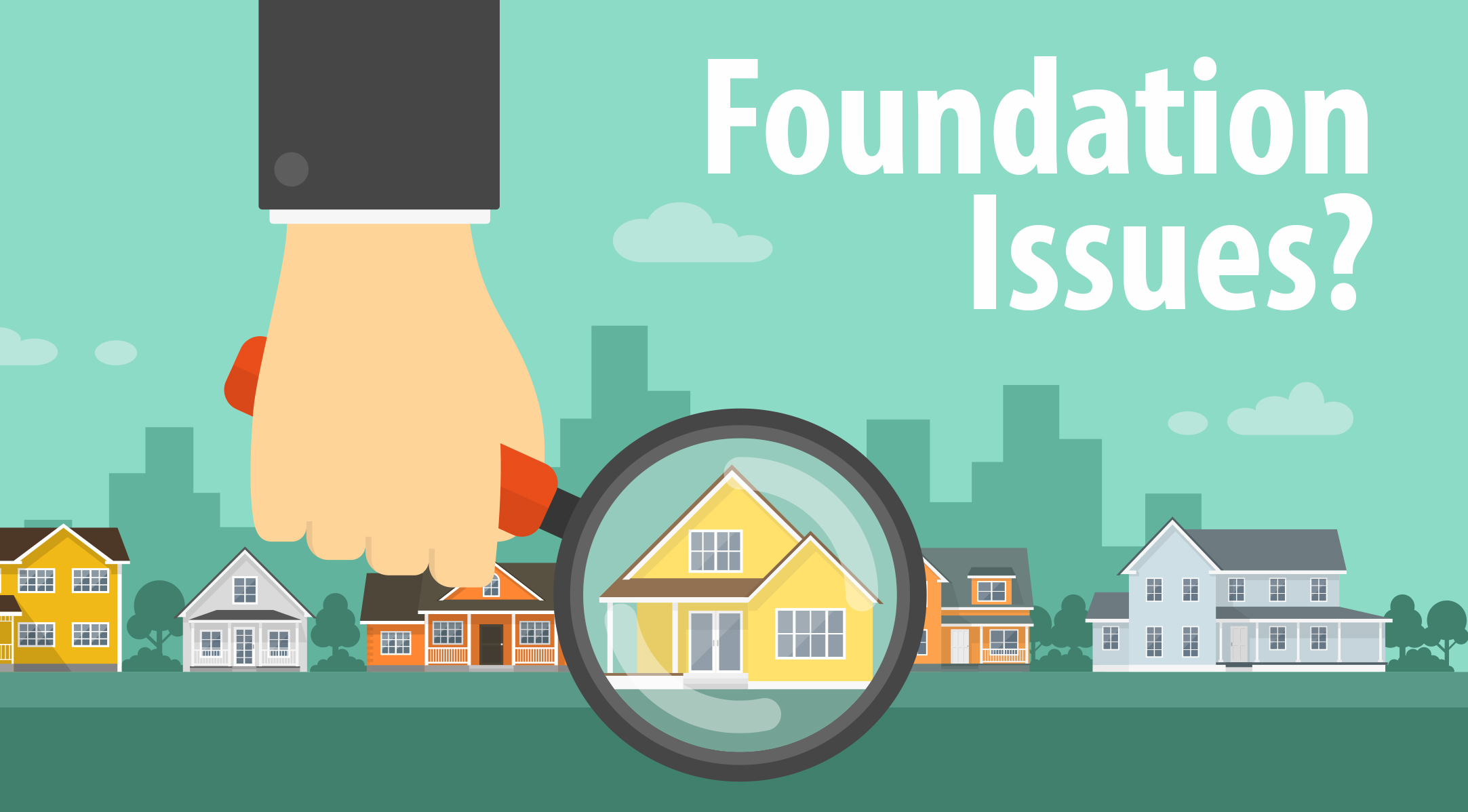 Foundation issues are two words you don't want to hear when you are looking at a potential new home.  Even though it's fun to think about the unique design features, floor plans, and finishes in a home, it is important to make sure that the house is sitting on a solid foundation before buying it. A foundation may not be the trait that wow's your guests at the house warming party, but it is the crucial feature that holds up your home's structure.
When you are looking to buy a home, foundation problems can cost you big in the future. Choose wisely and know the signs of foundation issues and what you should do about them. Here are a few items to help you start the conversation about foundations in the home buying process.
Recognizing the Red Flags
Signs of settling like small cracks are normal and come with most houses, however there are a few signs that indicate a truly bad foundation. Here are some things to look for that could indicate potential foundation problems:
•    Cracked drywall (Larger than 1/8 inch)
•    Misaligned doors and windows (could indicate a shift in the foundation)
•    Doors that stick or don't latch shut
•    Windows that are difficult to open or that have cracks in the glass
•    Sloping floors or staircases (indicates a probable pitch in the foundation)
•    Long continuous cracks in tile floors
•    Gaps between the wall seams or between the wall and the ceiling
•    Large cracks in the exterior concrete or bricks
•    Water in the basement, crawl spaces, or around the perimeter of the home
Tread lightly and carry a big wallet when buying a home with foundation issues
If you have fallen in love with a house with foundation issues, you may consider buying it, but arm yourself with information and be prepared to take on the potential costs of repairing it. While foundation issues may give you some bargaining power to reduce the price of the home, it might effect your ability to acquire funding for the purchase or cost you money upfront for repairs before closing.

You should also be aware that foundation issues are considered major defects in an appraisal and can effect the appraised value of the home. Mortgage loan programs require a clean bill of health on the foundation of a home before it can be approved for funding. This will likely require an additional inspection report from a structural engineer and delay the funding of your loan.

Our goal is to help you be a successful home owner. A failing foundation can add up to extensive repairs to the structure, plumbing, and cosmetic repairs of the home in the future. This is why we take the extra steps ensure you are buying a home with a solid foundation.

Buying a home with foundation issues requires extra consideration. Contact us today to start the conversation.