Factors that Affect your Austin Refinance Application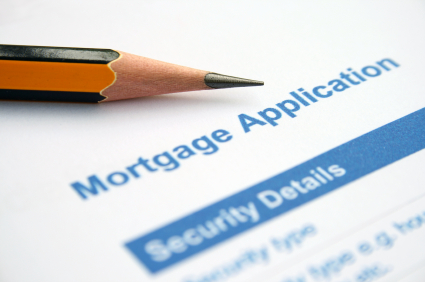 If there's such a thing as a family-friendly state, our vote would definitely be on Texas. As locals ourselves, we know firsthand that the communities here are conducive for families. In addition to that, Texas boasts of a reasonable mortgage and some pretty great schools. Like the rest of Texas, the capital city Austin also has these benefits to offer its residents. Compared to the other cities, though, living in Austin is a bit more expensive. To that end, residents in Austin may have more need to opt for a cash out refinance to settle their debts and pay for tuition, among many others.
If you have a property in Austin that you could borrow equity from, would you take that chance? There is a lot involved in weighing the final decision to refinance. But as soon as you have decided to pursue a cash out refinance for your property in Austin, the next thing you need to focus on is your refinance application.
Proof of income and assets and insurance, a complete accounting of debts, your employment records. These are but some of the documents you need to present to your mortgage lender when applying for a refinance. Keep in mind, though, that submitting these will not guarantee a loan approval. To qualify for a refinance, you need to have a full grasp of the factors that could affect your application. Here are some of them:
Your credit profile
One of the more common hurdle a borrower faces when seeking for a loan approval is their less than impressive credit score. Keep in mind that lenders will scrutinize your credit profile before approving your loan. They will likely disapprove your application if your credit score and payment history are not satisfactory.
A negative equity
There are some instances when a property does not meet the appraisal expectations of the borrower and the lender. When the appraisal of the home gets too low – even lower than what's owed on the house – the borrower ends up with a negative equity. And when your property has a negative equity, lenders will likely think twice about approving your loan.
Your income
If you can prove having a steady flow of income, you can cross out this possible hurdle from your list. However, if your income is affected due to an ongoing legal settlement, that will likely affect your chances of loan approval. A similar problem is foreseen for self-employed individuals and small business owners who do not have a complete documentation of their income.
Your employment records
Your employment history is an added proof of your ability to pay the loan. You need to have worked with the same employer for at least two years to dispel lenders' doubts about your employment records.
Your paperwork
Finally, the submission of your documents is another important factor that will affect your chances of loan approval. Complete and timely submissions earn plus points. On the other hand, inordinate records with plenty of blank fields is a cause for your loan to get disapproved.
In the event that your loan application gets denied, you can still submit your application to another lender. To get better chances of loan approvals this time around, you may want to work on the items that cause the loan disapproval in the first place.
If you are having issues with your credit score, improve your credit profile. If paperwork were the main reason the loan was disapproved, be more careful in filling out documents and submit them on time.
At Texas Lending, we help guide you through the steps of a cash out refinance for your property in Austin and in other areas in Texas. But in the event that your credentials do not meet the set standards, there are still other loan options that you may want to consider. Talk to our loan officers today so we can discuss other available loan options.