4 Ways a Refinance Works for you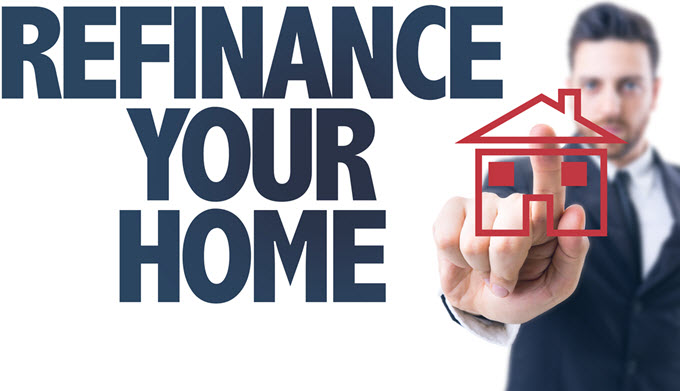 Having served families in Texas since 2001, our team has had our fair share of clients asking us where we think is the best place to live in the state. As we see it, there is no simple way to answer this question. There are families that enjoy Dallas for its thriving job market and slightly lower cost of living – these are the clients that come back to us for Dallas equity loans after purchasing a home. Others choose Houston for its proximity to beautiful beaches. There are also those who love the picturesque parks and lakes of the capital city, Austin.
Each city offers a distinct vibe. It all depends on what your personal preferences are. What we can assure you is that most of our clients seemed to enjoy building their homes in Texas, so much so that some of them didn't just stop at purchasing a home. They pursued home improvement projects through a refinance.
In our previous blog, we discussed the ups and downs of cash out refinance in Texas. In this blog, we will add more to what you already know about refinancing so you come up with an informed financial decision. Read on and take a closer look at how a refinance may work for you, whether you decide to settle in Dallas, Houston, Austin, or in other places in Texas:
It adapts to your current financial status.
Did you know that when you opt for a refinance, you can shorten the term of your loan? This is a good call if your financial situation has significantly improved from the time you tried home loans firsthand. Back then, a 30-year loan might have seemed like a wise decision. But if your luck has changed and you have more money coming in – be it from putting up your own business or getting some steady cash flow from a profitable investment – you can now afford to speed up the terms of your loan. With a refinance on your Dallas property, you can be free from that liability in a shorter span of time if you increase your monthly payments.
It gives you the opportunity to put your money to better use.
In the previous item, we touched on cutting your mortgage term shorter at an added expense. But what if you'd rather spend your money on other things? A refinance could work that way, too. You could refinance your mortgage with lower monthly payments and a lot more cash for your other expenses, such as buying a new car, a new property, or putting your money to work for you through a profitable investment.
It opens doors to more savings.
The interest rates offered by lending companies are far different from what is being offered today. This is why a lot of borrowers are on the lookout for a refinance: to take advantage of record low interest rates. A refinance lets you do just that. If you refinance your mortgage at a lower interest rate, you can save more money for a luxury vacation, college tuition fees, a home renovation, and so much more. Together with a scrupulous money management strategy, this can even be your ticket to an early retirement.
It allows you to map out your personal finances better.
Interest rates are always fluctuating. While they are at a record low at this time, that doesn't mean it will remain so for the long term. If your home loan is currently on an adjustable-rate mortgage, that rate could go up at any time. To take control of your interest rates, you could refinance your mortgage and shift to a fixed-rate loan. This will keep your interest rate fixed at a certain rate, giving you the upper hand in managing your personal finances.
You can read up about refinance process, fiddle with mortgage calculators, and even ask your family and friends about their experiences. These will all help shed light on the idea of a refinance. But to fully understand how it could work for you and your unique financial situation, you need to seek professional advice from mortgage professionals. These are experts in the field. They are the only ones who can help you round up the numbers accurately, look into your ability to pay off a refinance, and recommend a different loan option in the event that cash out refinance might not be best option for you at this point.
A refinance for your property in Dallas may serve your best interests but you need in-depth analysis to maximize its potentials. At Texas Lending, we understand the value of making a well-informed financial decision. Speak with our loan officers today to help you determine the best approach to a refinance for your mortgage.