Choosing a Realtor
November 13, 2018 by Fred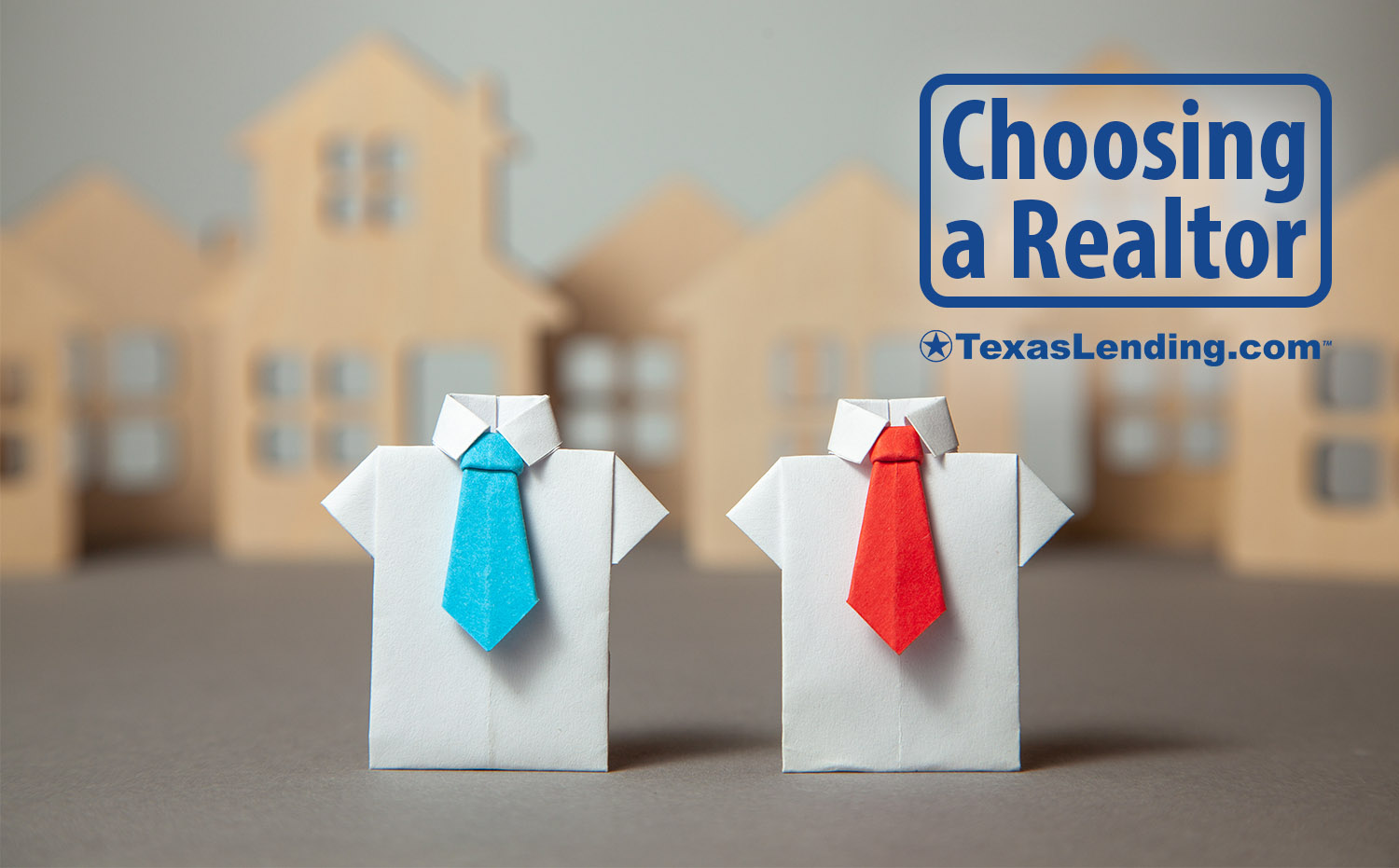 If you are ready to buy a home, then having a great realtor on your team is essential. Choosing a realtor from the numerous online listings, yard signs, and newspaper ads can be a bit of a gamble. You need a real estate professional that is a proven expert in the market where you are looking to buy.
A top quality realtor should have experience and keep you well informed. They will efficiently guide you in finding the right home, making a smart offer, and help you negotiate the purchase contract with the seller.
We would love to help you work with the best realtor and help you earn cash back after closing with our Customer Edge program.
Customer Edge Program: Connecting you to a Realtor
At Texas Lending we have helped thousands of home buyers purchase the homes of their dreams. That also means that we have worked with thousands of realtors, and we know which realtors provide the best experience to their customers.
We connect home buyers to the best realtors in every area of the state through our customer edge program. No matter which part of Texas you are shopping to buy a home, we have the best realtor for you on our list.
Customer Edge Program: Getting Pre Approved
Quality realtors use your time wisely, which means they want you to be prepared to make an offer once you find the right home. In a fast paced market, moving quickly is important and being pre approved for a home loan could be the difference between getting the house and missing the opportunity.
Besides being important to the timing of making an offer, being pre approved gives the sellers confidence in your offer, knowing that you have the funds ready to complete the contract. Learn more about pre approval in this article, or reach out to us today to get pre approved.
Customer Edge Program: Earning Cash Back
We saved the best for last! Once you close on your home loan with TexasLending.com you will receive a 20% cash back rebate on the realtor fees, as a Customer Edge home buyer. That could mean the you would earn a few hundred to a few thousand dollars cash back.
See the chart below for examples of your potential cash back rebates: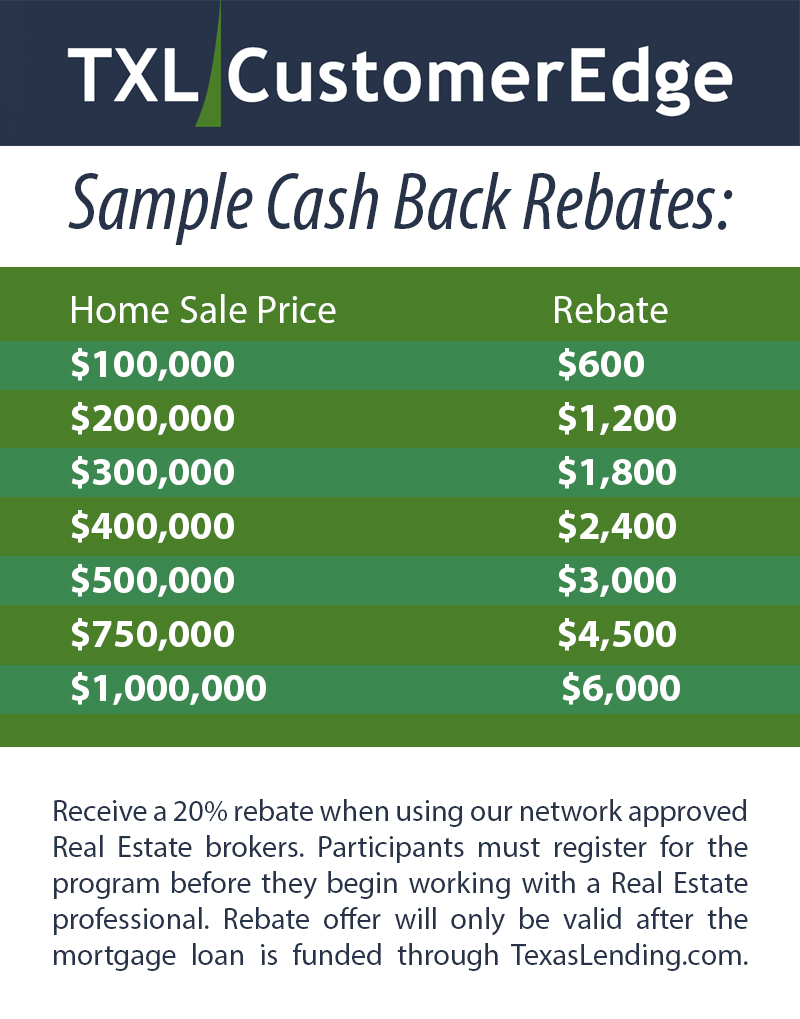 If you are thinking of buying a home reach out to us at TexasLending.com to get connected to a top quality realtor and get pre approval for a home loan today!