The Benefits of a VA Mortgage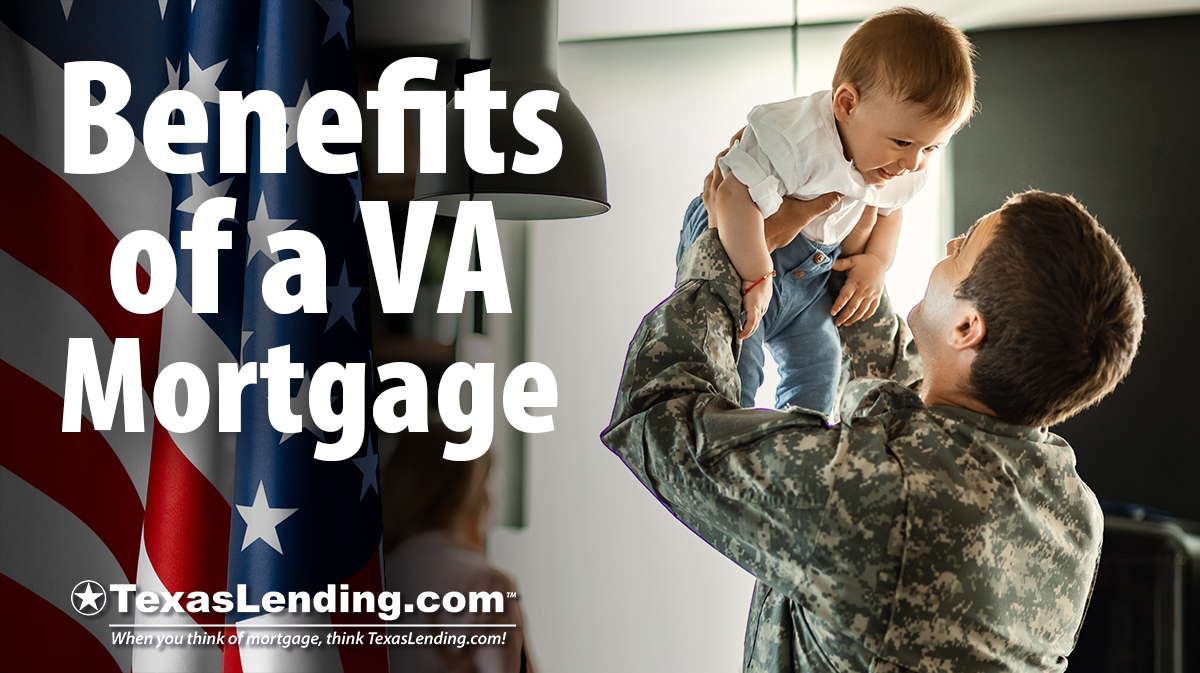 The Benefits of a VA Mortgage
The primary goal of the VA mortgage program is to make home ownership affordable for qualifying members of the US military and their spouses. There are a number of benefits that a VA mortgage provides in comparison to a conventional mortgage.
These are a the benefits of a VA Mortgage you should know:
0% Down Payment Option
Potentially the biggest advantage of a VA mortgage is the option to get 100% financing. As long as the purchase price of the home isn't higher than the appraised value of the home, your VA loan doesn't require a down payment.
Competitively Low Interest Rates
VA mortgages offer lower interest rates in comparison to conventional mortgages or other government backed mortgage programs. Having a lower interest rate can save you thousands of dollars over the life of the loan.
No Private Mortgage Insurance
Private Mortgage Insurance (PMI) is required on conventional mortgage loans with less than 20% equity in the home. With an FHA mortgage loan, borrowers pay a monthly mortgage insurance premium (MIP) for the life of the mortgage if they make less than a 10% down payment.
The VA mortgage loan program does not require any mortgage insurance. Veterans can potentially save thousands of dollars a year on their mortgage, due to this benefit alone.
Unique to the VA mortgage loan is the VA Funding Fee, which replaces mortgage insurance. This closing cost is required on all VA mortgages. The amount you will pay for the VA funding fee is determined by the loan amount and your down payment amount. Generally the VA funding fee is 2.3% to 1.5% of the loan amount. This is a much lower cost to homeowners than the PMI or MIP charged in other loan programs.
Lower Closing Costs
The VA loan program restricts the fees that lenders can charge at closing. Some of the closing costs that are common with a conventional mortgage are limited or restricted on Veterans Administration backed mortgages.
Another benefit of VA mortgages is that you can potentially ask for seller-paid closing costs. Up to 4% of the home value can be paid by the seller if they are willing to negotiate on closing costs.
Learn more about the VA funding fee and other closing costs associated with VA mortgages.
Energy Efficiency Home Improvements
You can potentially make energy efficient upgrades to the home at the time of purchase, costing $6,000 or less. The cost of these upgrades can be rolled into the mortgage loan, allowing you to finance home improvements at a low interest rate before moving in.
Learn more about energy efficiency benefits with VA home purchase and refinance loans.
Reusable Benefits
While some conventional mortgage options can be used only for home buyers getting their first mortgage, VA loan benefits can be used again and again. Whether you are purchasing your first or fifth home with a VA Mortgage, you have access to the same great benefits.
You can also reduce the interest rate on your VA mortgage loan with the streamlined VA refinance loan. Called the "IRRRL" for short, the interest rate reduction refinance loan gives you the ability to reduce the amount of interest on your VA loan when better rates are available to you on the market.
It is our privilege to be able to help Veterans of the US Armed Forces and their families with their mortgage. We would be happy to show your best mortgage options for buying a home or refinancing your current mortgage.
Speaking to one of our mortgage consultants about your home ownership goals will help us give you a FREE customized quote. Reach out to us when you are ready to talk about your mortgage options.