Experts Top 5 Reasons You Should Refinance in 2021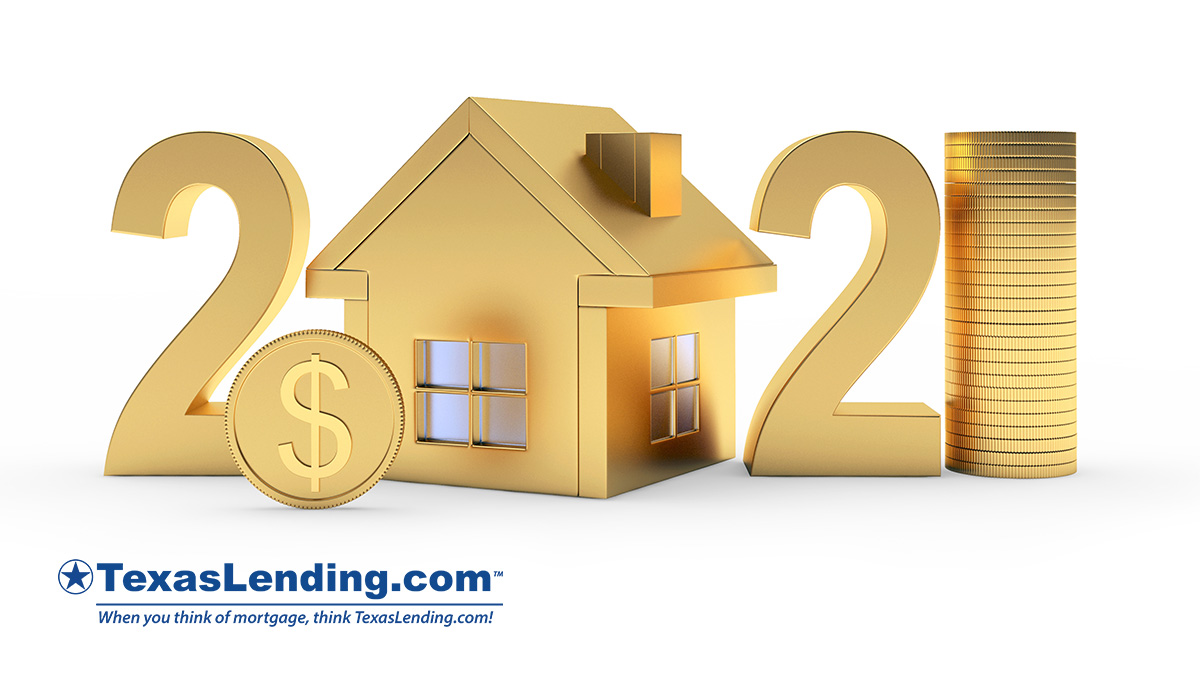 Most people don't think about the fluctuations in the mortgage and housing markets every day, but we do. Let's examine the trends that make this a great time to refinance in 2021.
1. You can snag an excellent interest rate in 2021
Mortgage interest rates are incredibly low. We are about halfway through the year and we are seeing interest rates that are steadily remaining at the lowest they have ever been.
Refinancing to a lower interest rate can save you thousands of dollars over the life of your mortgage loan. Having a lower interest rate could also mean that you will have a lower monthly payment.
At TexasLending.com we offer some of the lowest rates in Texas. See our daily rate update on our Facebook page.
2. The rush to refinance is over in 2021
In the mortgage market we saw interest rates drop to all-time lows in 2020. This caused a flood of homeowners to apply to refinance their mortgage. With a rush of demand on appraisers and mortgage professionals, the time it took to get to closing was much longer than it is now.
Refinancing now in 2021, you will find that closing times are quicker and the interest rates are still low. Our mortgage process can be navigated safely online, making the mortgage more convenient than ever.

3. It's a good time to stay in your home
The current housing market in Texas is experiencing an imbalance in supply and demand. More buyers are in the market than homes available. This increase in competition means more bids on listed homes and higher prices to win the bid.
Although it may be worth considering selling your home in this "seller's market", it may be difficult to find a place to go. Staying in your current home protects you from the extreme fluctuations in the market.
Supply chains for building materials have been disrupted causing price increases for lumber and other materials. Schedules for new home construction have been disrupted. The impact of the pandemic has caused delays that will keep the housing market out of balance for some time.
If you don't need to move, 2021 is a good time to consider staying in your home and refinancing to save money on your mortgage.
4. You could save money with a refinance in 2021
There are a number of ways that refinancing your mortgage can save you money. We already outlined how refinancing to a lower interest rate can save you money over the life of the loan. Other ways to save money by refinancing in 2021 is to drop the mortgage insurance or adjust the payments on your current loan.
Dropping MIP
Dropping the mortgage insurance that is built into your loan can save you a few thousand dollars a year. Home buyers who make a down payment that is less that 20% of the home value are required to have mortgage insurance on conventional, FHA, and USDA loans. Once you have at least 20% equity in your home, you can refinance to a conventional mortgage that doesn't include the monthly mortgage insurance premium.
Adjusting Your Monthly Payments
If you have been paying your mortgage for a number of years and your financial situation has changed, consider refinancing. Changing the term of your loan to lower your payments can make more room in your monthly budget. Alternatively, you could refinance to a shorter loan term with higher monthly payments to reduce the total amount of interest you pay and payoff your mortgage faster.
Read more about the "5 Ways Refinancing Can Save You Money" in our previous article.
5. Prepare Your Finances for Uncertain Times
One of the things we all should have learned from the global pandemic is that unexpected things happen. Refinancing your mortgage with a cash out loan could help you form a better financial plan.
Getting a cash out refinance on your mortgage could help relieve some of the potential financial stressors in 2021. Using your home's equity to eliminate your credit card debt or other types of higher interest debt increases your financial flexibility. Consolidating your monthly debt payment obligations into one payment can give you more room in your monthly budget.
Read more about other ways you can prepare your finances for uncertain times in these articles:
We are here to be the mortgage experts on your team. If your have questions about the potential benefits of refinancing your mortgage in 2021, reach out to us today.