Celebrate Thanksgiving with Less Plastic Waste.
November 13, 2020 by Fred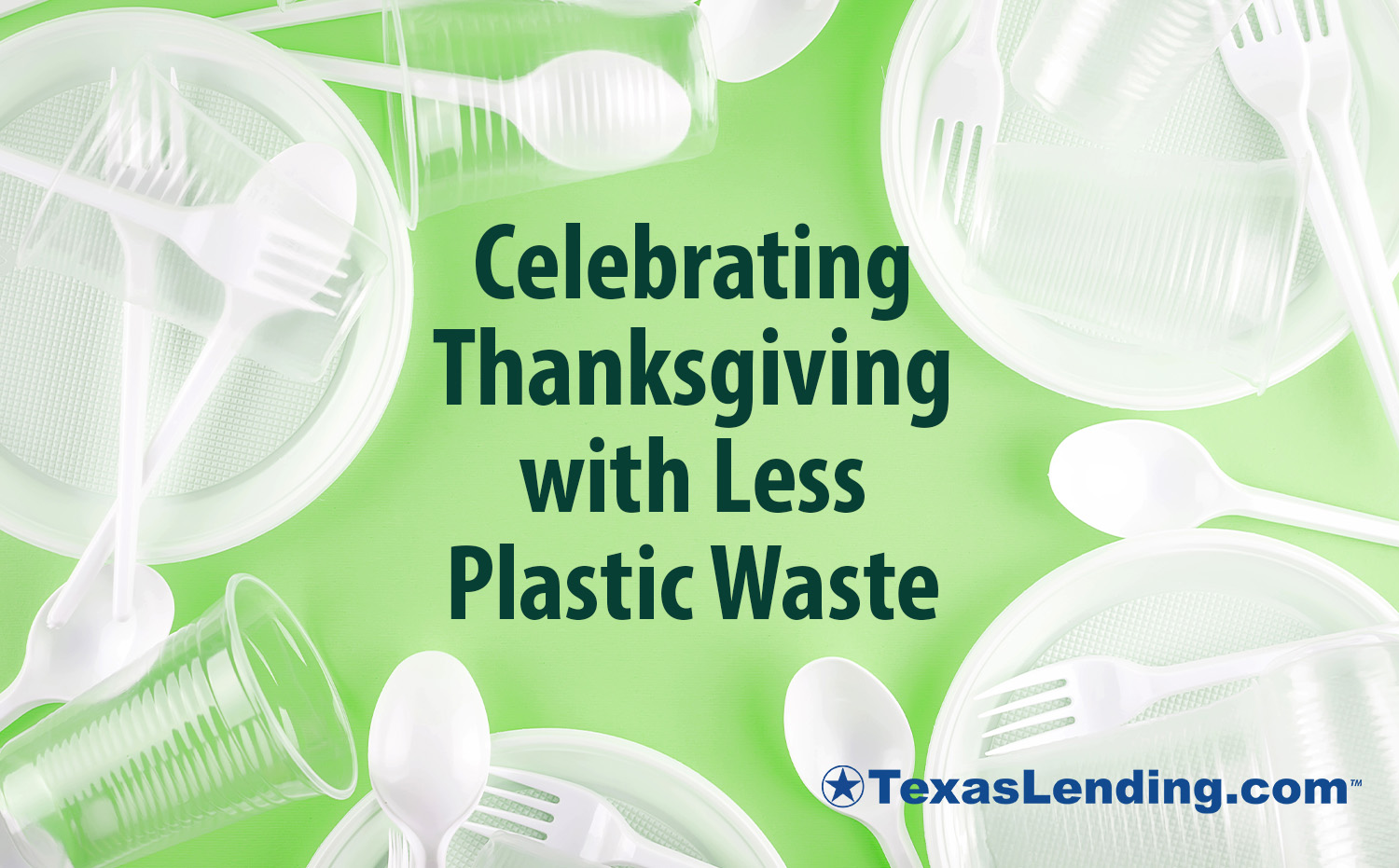 We are excited to share a few ideas for being thoughtful about our planet while celebrating Thanksgiving with your loved ones this year. Bring on the good eats, family game time, and conversation, without the excess trash.
Unfortunately there are many ways that the holidays generate a lot of plastic waste. Decorations, serve ware, and packaging can pile up quick, but your garbage can doesn't have to fill up with plastic after a holiday gathering.
Try one or more of these ideas to celebrate Thanksgiving with less plastic waste:
Food Storage Choices
Many types of food storage products are made from single use plastics. Instead of using rolls of plastic wrap or zippered plastic storage bags, think of a few alternatives that are better for the planet.
Glass, metal, or wood storage containers can be washed and used again and again. You could replace plastic wrap with a fabric wrap that uses natural bees wax as a moisture barrier. Using better food storage options is a fantastic way to celebrate with less plastic waste.
Choose Reusable Decorations
There are some fun decorations that fill up the department stores around the holidays. While shopping for decorations to brighten your home, it's a better choice for the environment to buy reusable holiday decorations rather than the cheap single use items.
Here are a few reusable decorative choices you could make instead of disposable options:
Fabric table cloths
Reusable place markers
Fabric dinner napkins
Bunting, banners, or garland made of fabric
Fresh Flowers
Wreaths and other decorations made of organic materials
Share the Responsibility of Washing Dishes
Single use items like plastic plates, cups, bowls, and cutlery can make clean up fast and easy. However, tossing these pieces of plastic in the trash after a few minutes of use is both wasteful and bad for our planet.
Your friends and family members will likely be happy to help clean up after dinner. Take turns washing and drying the dishes. Keep each other company and catch up with a great conversation while working together.
If you still want to avoid washing dishes, instead of buying single use plastic items, consider buying bamboo alternatives.
Replacing the disposable and easy to use plastic products that we commonly use requires some thoughtful choices. Being more conscious about the impact of our choices on the environment is a great way to be more responsible. Start by celebrating this Thanksgiving with less plastic waste.
We love to share ideas for happy and healthy families at home in our blog. To see more article like this one, follow our Facebook page.