Home Insurance vs. Home Warranty Coverage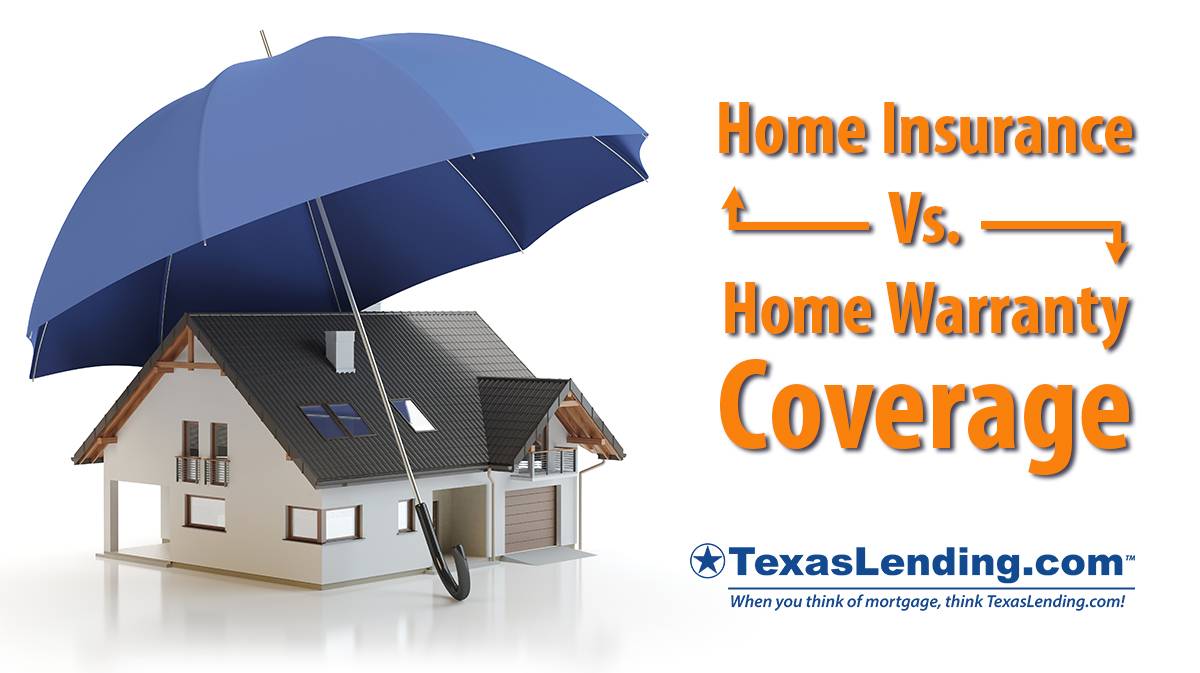 A home warranty policy and home insurance policy serve home owners in different ways. These two policies for protecting your home are different in their coverage and use. As a new home owner you may not know which policy covers the issues you encounter with your home.
Use the lists below to help you know whether to call your Homeowners Insurance company or Home Warranty company:
What is Homeowners Insurance?
A homeowners insurance policy is required by banks and mortgage companies, for the duration of your mortgage term. Many home owners keep their homeowners insurance policy even after their mortgage is paid off. Homeowners insurance protects your investment and the overall value of your home.
Homeowners insurance protects you from the cost of major repairs or loss of your home due to damage, or natural disaster. Your policy can also protect the cost of replacing stolen items, or liability of personal injuries in your home. Research the coverage and policy options before choosing an insurance company.
Homeowners Insurance Coverage
Damages:
Fire
Storms and Natural Disasters
Burglary
Vandalism
Flood (Could be an addition to your policy)
Additional Coverage:
Furniture, clothes, and other personal items (May require an inventory list)
Valuable Art or Collectables (May require an official appraisal)
Temporary Living Expenses, in the event of being displaced from your home due to damage
Legal fees may be covered in liability claims
When shopping for your homeowners insurance policy, take a detailed look at the terms of your policy options. If your mortgage includes an escrow account, you homeowners insurance cost will be a portion of your total monthly mortgage payment.
What is a Home Warranty?
Home warranty policies are an OPTIONAL coverage for home owners to protect appliances or home system repairs. As a home buyer, a home warranty policy may be part of your purchase contact negotiation, and is often paid for by the seller. Your Realtor may be able to advise you on negotiating  warranty coverage for your first year of home ownership.
Research to find a reputable company, if you are interested in a home warranty policy. Definitely read the fine print on your policy. There are terms and conditions for the coverage of the potential repairs and replacements in your home.
Home Warranty Coverage
Many home warranty companies offer different coverage packages. Take an in-depth look at the coverage you will have in each policy. Generally, plans cover the cost of repairs to home systems or appliances.
Home Systems Plan:
Plumbing (Inside the Home)
Electrical
HVAC – Ductwork and Units
Septic System (can be optional)
Water Heater
Appliance Plan:
Dishwasher
Garage Door Opener
Garbage Disposal
Stove / Oven
Refrigerator
Washer/Dryer
Extended Optional Coverage
Doors/Locks/Re-Keying Service
Pool/Spa Equipment
Roofing/Gutters
A home warranty can be helpful for new home owners who may not have savings for the cost of unexpected repairs. While, some home owners prefer to skip the home warranty coverage and keep a savings account for repairs and replacement. The decision on a home warranty policy is up to you.
We love sharing information like this in our blog. To see more articles like this and others… follow our TexasLending.com Facebook page.
Our mortgage experts are available to talk to you about your mortgage goals when you are ready to buya a home or refinance your current home. Reach out to us anytime at TexasLending.com