Low Interest Rates: Is it the right time to Refinance?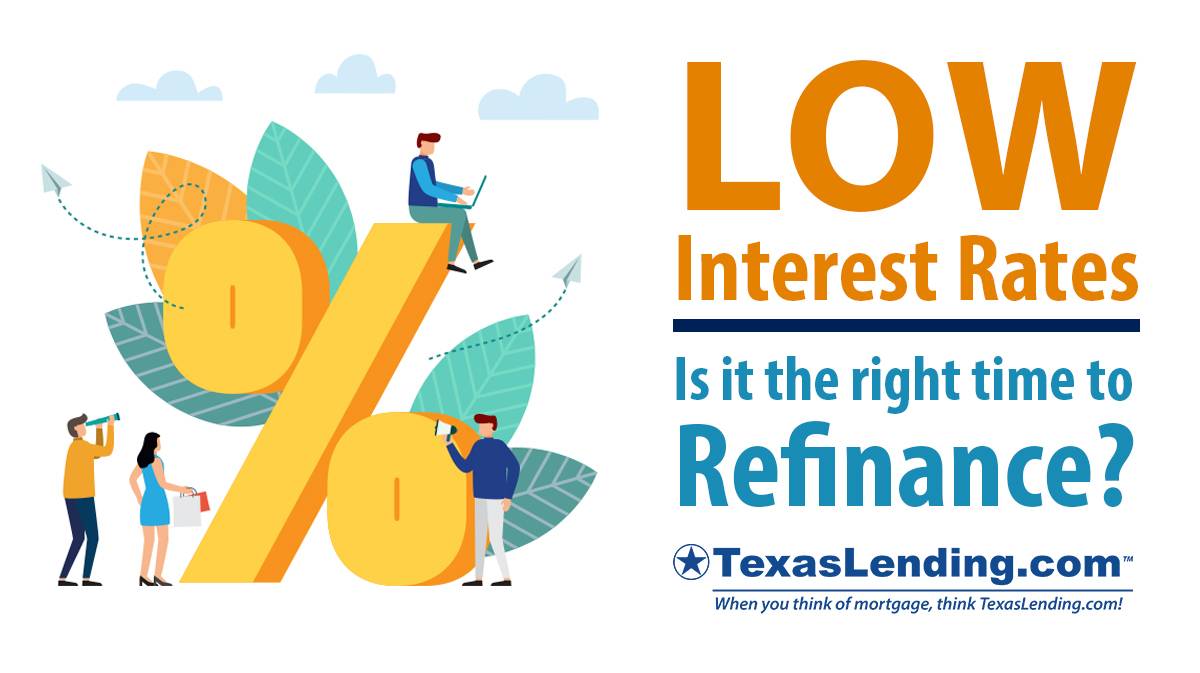 The COVID-19 crisis has impacted the mortgage industry in unique ways that have rarely been seen before. We are seeing historically low interest rates in combination with changes in market limits.
These factors make it a unique time to refinance your mortgage. Let's take a look at some of the considerations affecting your potential refinance in the current market:
Low Interest Rates
The good news is that we are seeing some of the lowest mortgage interest rates we have ever seen! This means that refinancing your loan to a lower interest rate could save you thousands over the lifetime of the loan.
Keep in mind that the mortgage interest rate available to you are based on your credit history and the terms of your loan, as well as the available rates in the market. Each mortgage loan is as unique as your fingerprint. The best way to get an accurate loan estimate is to speak to one of our licensed mortgage consultants. Schedule a free conversation, here.
Read more about "How Mortgage Interest Rates Are Calculated" in this blog article.
Risk and the Market
The COVID-19 crisis has not only impacted the health of many people, but it has made an impact on the economy. This impact has reduced some of the flexibility of loans in the mortgage industry.
All mortgage loans are assessed for the potential risk of default. Investors are seeing a rise in loan defaults due to the instability of the economy. This has caused some adjustment to loan limits like the following:
Higher credit score minimums for government funded mortgage loans

All FHA, VA, and USDA loans require a minimum FICO credit score of 660

Reduced availability of "Jumbo" mortgage loans (loans more than $510,400)
The best way to gain an understanding of the mortgage refinance options that are available to you, is to speak with a licensed mortgage consultant. The conversation is free, start by clicking here.
Refinancing Benefits to You
If the loan terms are right for you, this could be a great time to consider refinancing your mortgage. Lowering your interest rate is just one of the potential benefits of refinancing your current mortgage.
Here are some potential benefits* of refinancing in the current market:
Historically low interest rates are available
Lowering your monthly mortgage payment
Changing the length of your loan term
Utilizing your equity with a Texas Cash Out refinance (as available)
* These benefits vary based on your individual loan type and terms.
Discuss your specific refinancing goals with one of our licensed mortgage consultants. They will take a look at your current mortgage and show you where you could benefit from refinancing.
This could be an excellent time to refinance your mortgage. We are here to answer your questions and help you understand your options. You may be able to take advantage of the historically low interest rates by refinancing your mortgage.
When you think mortgage, think TexasLending.com.
Like our Facebook page to see more blogs on mortgage and home ownership.