How to Buy Your First Home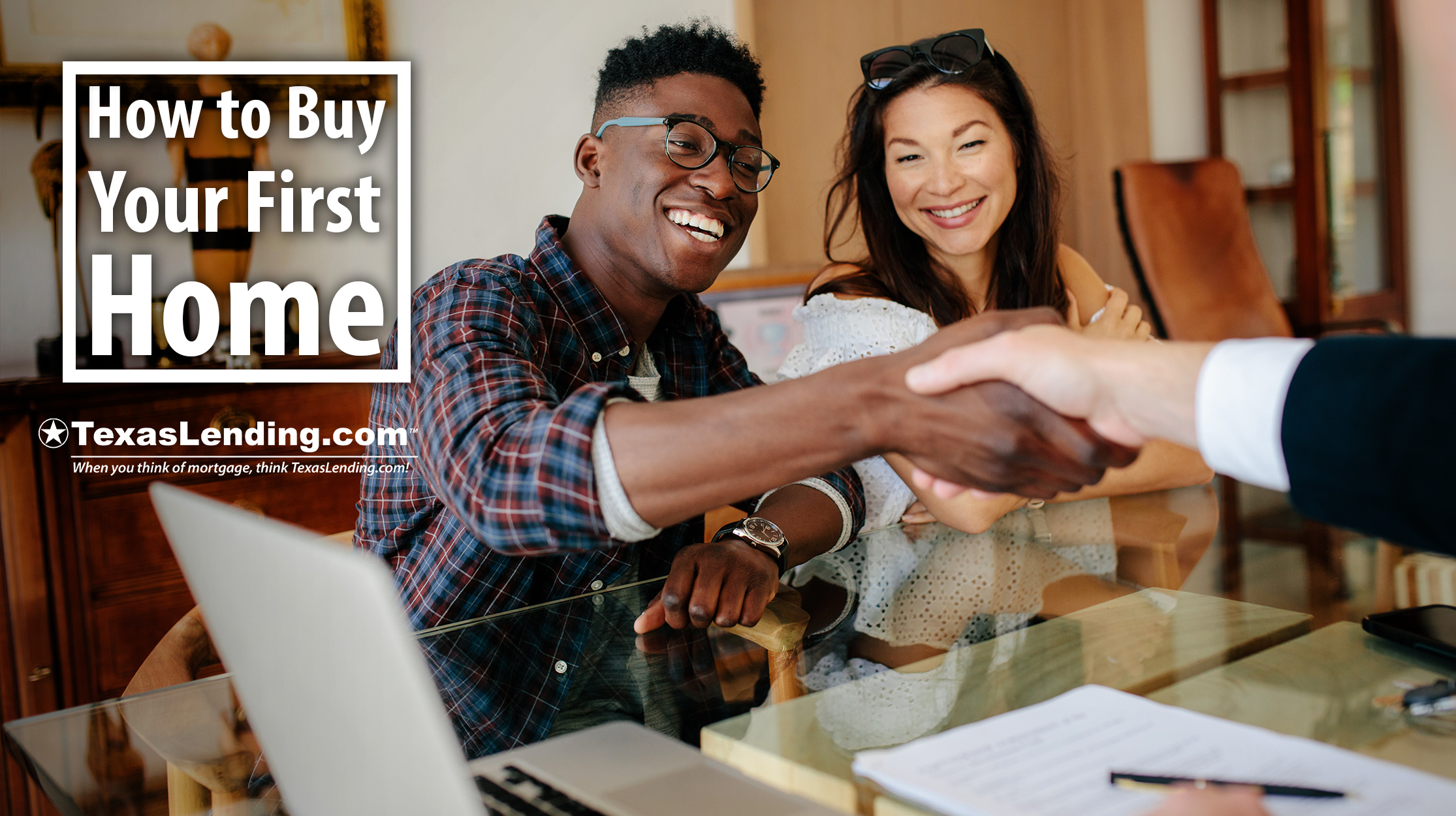 Are you ready to buy your first home? Do you know where to get started? This article will be a helpful source of information on how to buy your first home. Purchasing real estate is a financial investment that requires some planning and organization.
These steps are a great place to get started:
1. Save for Your Goal
There are upfront costs of buying your first home that you will need to save for. The down payment may be the biggest savings goal you should set. However, it is smart to plan for a few other costs like an appraisal, home inspection, moving costs, furniture, and appliances.
We have created a single page (printable) planning document to help you create a Down Payment Savings Plan.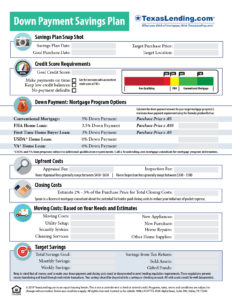 With a number of mortgage loan programs below the traditional 20% down payment, you may be able to buy your first home sooner that you think. See a side by side comparison of our purchase loan options and requirements.
2. Credit Check
Your credit is an important factor in qualifying for financing, especially for a mortgage. Buying a home is the largest purchase that most people will make in their lifetime. It is a good idea to build a healthy credit history before you buy a home.
Having a higher credit score opens up more loan options and gives you the potential to get the best interest rate available. Read more about building your credit score before you buy your first home in one of our previous articles.
At TexasLending.com we have different loan options available for potential home buyers, each with different credit score requirements. These are the current credit limits for mortgage loan programs available at TexasLending:
FHA Home Loan: 580 minimum credit score
Conventional Home Loan: 620 minimum credit score
USDA Home Loan: (Rural Home): 640 minimum credit score
VA Home Loan: (U.S. Veterans): 620 minimum credit score
Non-QM Loan: 540 minimum credit score
3. Connect to an Expert
We are here to give you the answers you need. Even if you 6 months or a year away from being financially ready to buy your first home, our mortgage consultants would be happy to lend their expert advise to you.
Reach out to us with your home buying questions. Or, you can see more of our mortgage and home ownership blogs by following our Facebook page.
4. Get Pre Approved
Pre Approval is the smart first step in buying your first home. Once your mortgage financing is pre approved, you are ready to make start making offers. Including the pre approval letter with an offer shows the sellers that you are prepared to buy. This makes you a more attractive buyer, and may give you an advantage in multiple offer situations.
Being pre approved is also an advantage to your time. Having the bulk of the mortgage paperwork out of the way, gives you more time to focus on finding the perfect home for you and your family. We would love to get you pre approved fast and on your way to buy your first home.
If you have specific questions about your home buying potential, reach out to our team by clicking to orange "Find a Loan" button below.