Chili Recipes Across the U.S.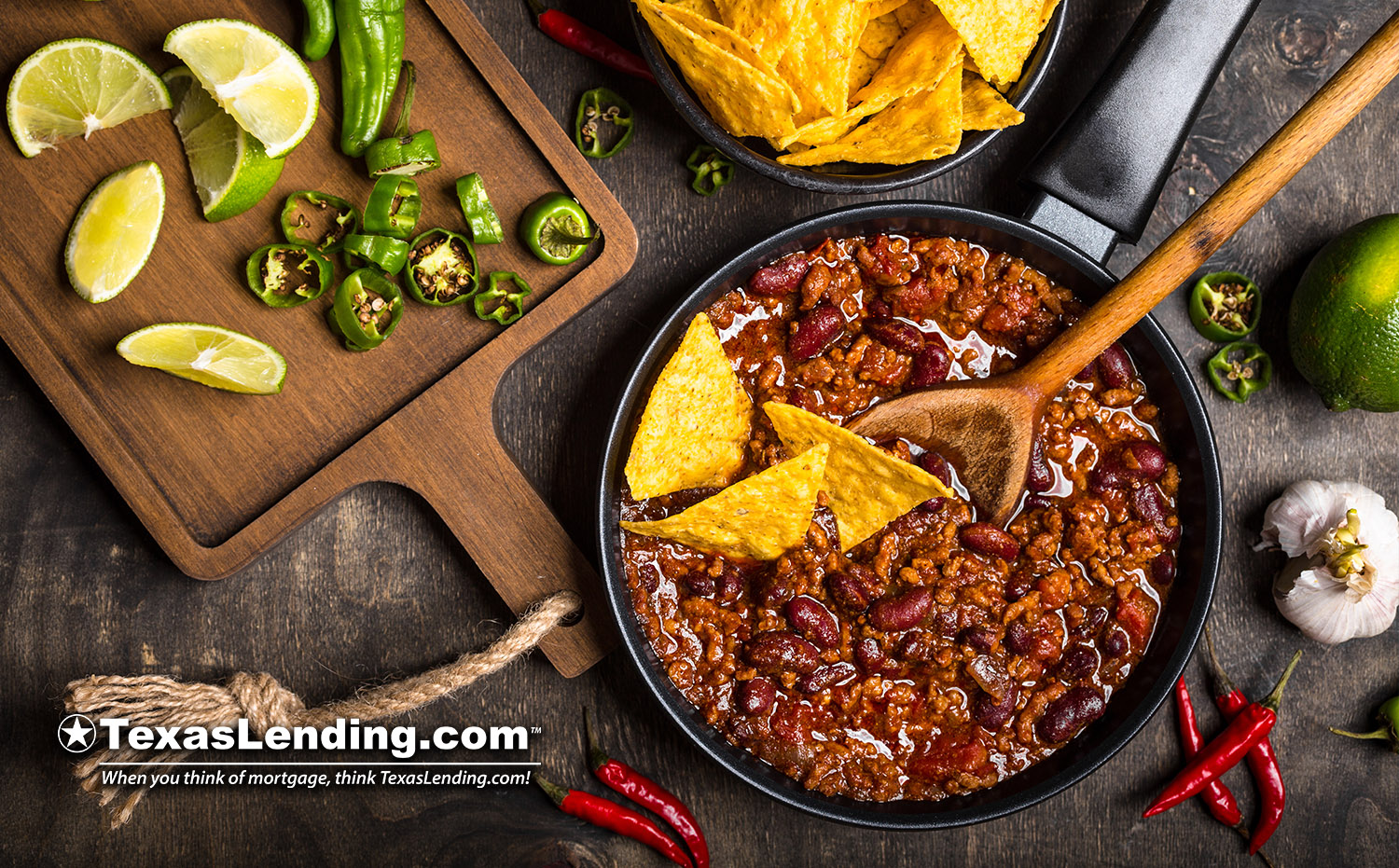 It's the time of year that we love to break out our favorite chili recipe and feed the whole family a bowl of hearty goodness. However, when you say "chili" it may not mean the same thing to another person, especially if they come from another part of the United States.
What does your favorite chili recipe say about where you come from? We are highlighting a few of the unique chili recipes for different states or regions of the United States.
Chili con Carne: Texas Chili Recipe
The Meat: Beef brisket
Other Common Ingredients: Chili and spices for bold flavor. NO BEANS! No Tomatoes
Served With: Optional cornbread, chopped onions, sour cream, and diced jalapeños
Real Texas chili con carne is made with quality beef and a flavor packed mixture of spices. Texas chili makers are quite passionate about keeping their chili recipe a secret and keeping it pure. In Texas if you start adding beans and other vegetables, it's not chili, it's just spicy soup.
Kansas City Chili: Missouri
The Meat: Brisket or pork shoulder
Other Common Ingredients: Chili and spices, red kidney beans, cumin, and Worcestershire sauce
Served With: Corn chips or crackers, diced green onions, shredded cheese
Kansas City has its own style of Barbecue as well as its own chili recipe. This style of chili is notable for the inclusion of red kidney beans. "Frito Pie" is commonly served in the southern states as dish with chili on a bed of crisp corn chips and topped with cheese, red or green onions.
Chili Verde: New Mexico to Southern California
The Meat: Pork shoulder or chicken
Other Common Ingredients: Green chilies, tomatillos, jalapeños, or Serrano peppers
Served With: Cilantro and lime
Green chili, or chili verde, is a popular flavor combination in the southwestern states that border Mexico. A fresh dish that can pack some heat is commonly served over a bed of creamed potatoes or with corn tortillas.
Skyline Chili: Ohio (Cincinnati)
The Meat: Ground Beef
Other Common Ingredients: Chili and spices, finely minced onion, a hint of cinnamon
Served With: Spaghetti and a heap of shredded cheese.
Skyline chili is a unique serving of this beloved cold weather dish. It is commonly served over a bed of spaghetti noodles, and it is particularly popular in Cincinnati, Ohio. Although it's served over pasta like a traditional marinara sauce would be, the flavor is definitely chili with hints of cinnamon.
Cajun Chili: Louisiana
The Meat: Ground beef
Other Common Ingredients: Chili and spices, Tabasco sauce, corn, carrots, beans, diced celery, tomatoes, and onion
Served With: Cornbread
Extra hot and spicy is the Louisiana way. This chili recipe often includes vegetables cooked into the peppery mixture or ground beef and chili. A side of cornbread is often on the table to help your tastebuds cool down.
Coney Island Chili: New York and the North Eastern States
The Meat: Finely diced beef hearts
Other Common Ingredients: Chili, garlic, cumin, oregano, and cinnamon
Served With: a hot dog, mustard, diced onion
You can't talk about American chili recipes and not mention Coney Island Chili. Most commonly used as a topping for a hot dog, this chili recipe is a memory maker. This chili doesn't bring the heat, but it is a beloved flavor that tops hot dogs, fries, and baked potatoes all over the northeastern states.
See our collection of different chili recipes saved to our Pinterest page.
We love to share information to encourage happy and healthy homes for anyone who finds our blog. At TexasLending.com you can find expert information about your mortgage. We also share fun ideas for home owners and families in our blog. Follow us on Facebook to see more posts like this one.
Reach out to us when you are ready to refinance your home or buy a new home. When you think mortgage, think of TexasLending.com.