Should I Buy or Rent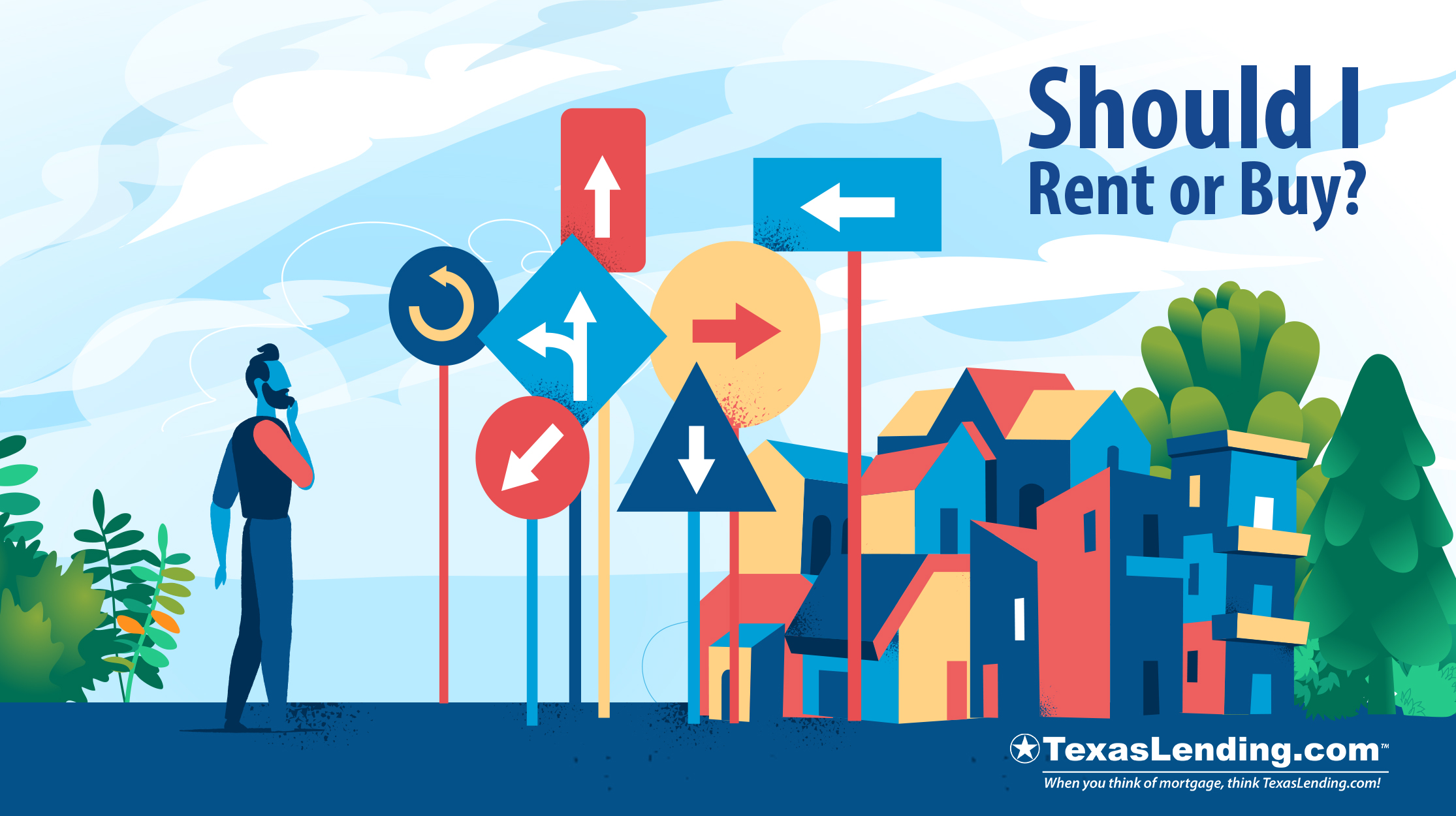 There are equally good reasons to decide to either buy or rent a home. It is a decision you should make based on your goals and financial future. In this article we will ask and answer some of the big questions you should consider when you are deciding whether to buy or rent a home.
Does paying your own mortgage sound better than paying someone else's?
Yes – Home ownership is a way to invest in your own wealth. When you are paying rent, you are building the wealth of the landlord or property owner.
No – If you don't mind paying for the convenience of living in a property that someone else is financially responsible for, renting may a be better choice for you.
How long do you plan to live in the home?
1 to 5 years – If you haven't decided to settle into an area or plan to move in less than 5 years, buying a home may not be a wise financial investment. The upfront costs of buying a home could mean that it is cheaper to rent if you are only staying for a few years.
5 years or more – If you plan to own the home for 5 years or more, then buying a home is a better financial investment. As you build equity in your home, you can be adding to your investment over time instead of paying rising rent prices.
Are you ready for the responsibility of home ownership?
Yes – Owning a home means doing repairs and maintenance, or paying someone to do those things for you. You will also be responsible for appliances and furniture, property taxes, home security, and other obligations of a home owner. Don't forget however, that you also get federal income tax deductions as a home owner.
No – Another convenience of renting is that major repairs and updates can fall on the shoulders of the landlord or property owner. Although you may need to read your contract closely when it comes time to move out, you could be billed for big or even small damages to the property.
What type of neighborhood best fits your lifestyle?
Urban and Active
Family Friendly
Close to Work
All of these answers could make the difference whether you are ready to buy or rent a home. The availability of property and price to stay in the neighborhood you want could mean that it is cheaper to rent a small apartment rather than buy a home in a more affordable area. This is a personal choice that you will need to make when weighing the pros and cons to buy or rent a home.
Is your credit score where it needs to be?
580 to 640 (Fair Credit) – With a FICO credit score in the 580 to 640 range you have the potential to qualify for a FHA Mortgage Loan.*
640 to 740 (Good Credit) – Conventional mortgage loan options as well as USDA, VA, and FHA mortgage options are available to home buyers with FICO credit scores in this range.*
Above 740 (Excellent Credit) – At a FICO Credit score of 740 and above you will have all loan program options available to you, but you will also be offered the best interest rate available.*
*Income and other qualification factors apply to each loan program.
Do you have stable income and a steady work history?
I have been working for less than 2 years. – Most mortgage guidelines require a verification of current employment and a work history of 2 years in the same industry. Some exceptions apply to potential home buyers who are leaving full time schooling and entering employment related to the skills associated with their education.
I have been working for more than 2 years in the same industry. – This is the standard requirement for qualifying for most mortgage programs. If this is a factor in your decision to buy or rent a home, having two years of work experience in the same industry will open up your opportunity to qualify for a mortgage.
I am self employed. – Self employed home buyers need the same 2 years of steady income, and a few extra pieces of documentation to confirm that you will qualify for mortgage guidelines. Your income must be consistent enough to show that you are able to make  monthly mortgage payments.
Have you saved for a down payment?
My parents or a close family member is helping with the down payment – A number of loan programs allow "gifted funds" to be used towards the down payment of your home purchase. Speak with a licensed TexasLending.com mortgage consultant about using gifted funds.
Yes – If you have saved for a down payment on a home, then you probably already know if you want to buy or rent. Use our helpful Down Payment Saving Plan to help you understand your options, and speak to a TexasLending.com licensed mortgage consultant to get pre approved.
At TexasLending.com we are here to help our customers understand the steps toward achieving their goals of home ownership. Whether you are ready to buy a home now or feel that you should rent for a while longer, we are ready to answer your mortgage questions anytime.
Reach out to us to get more information or be pre approved today.