Design Tips for Hanging Artwork in Your Home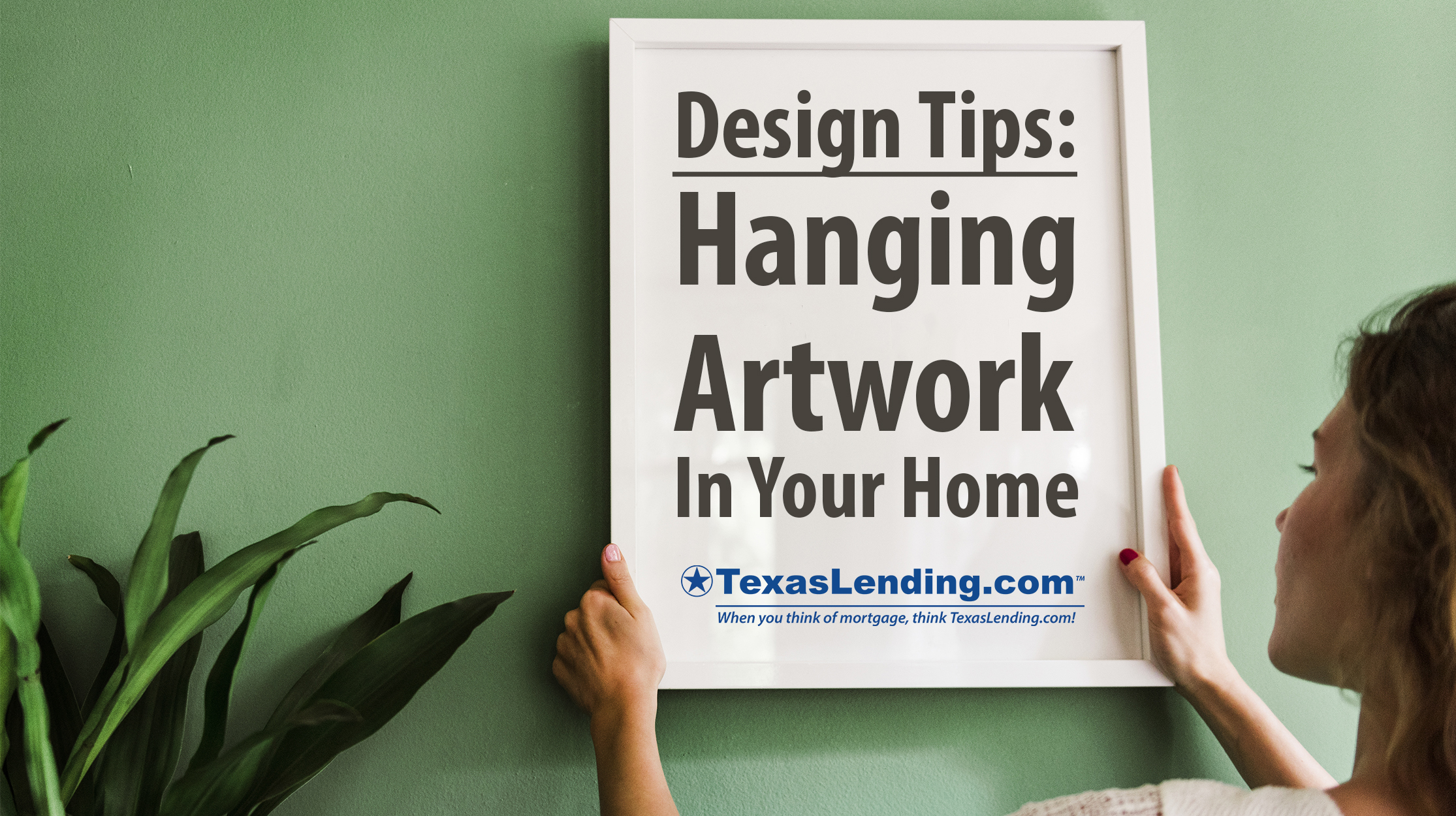 In our opinion, one of the best aspects of owning a home is making the space a reflection of your personal style. Hanging artwork in a house can make you feel at home by adding color, style, and meaning to the walls.
This article will help you decide how and where to hang artwork in your home, with a few design tips.
Consider the Space
When you are hanging artwork in your home it is important to consider both the wall space and the space of the room. You can change the feeling of a room by adding one great piece of art. However it's just as important to have the artwork look like it fits the wall space.
A long horizontal wall could look best with a horizontal (landscape oriented) artwork to fit the space. Equally, you could hang a series of vertical (portrait oriented) artworks along the wall to fill the space of the wall. Like wise a vertical wall space should have artwork that compliments the space of the wall.
These examples give a couple examples for hanging artwork in a well defined space: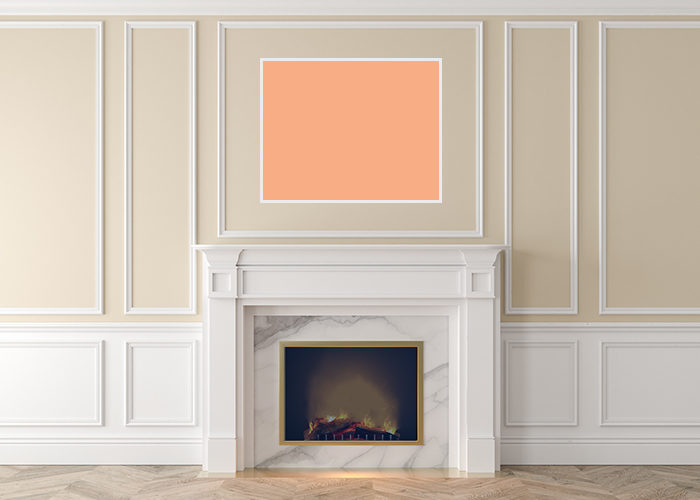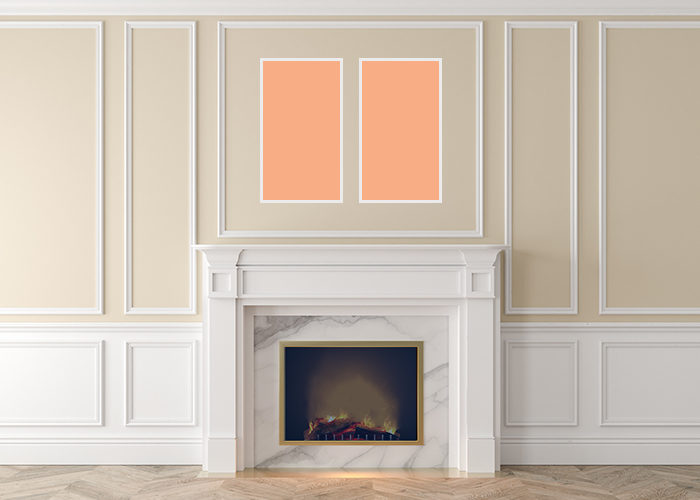 Think Balance
There are a few types of balance. Symmetrical balance, where both sides are equal, is what most people might think of when hanging artwork. Asymmetrical balance may give your wall more intrigue, while still filling the space.
By being aligned well with a large piece of furniture in the room your can achieve balance with a single piece of artwork of multiple artworks. These examples show both types of balance: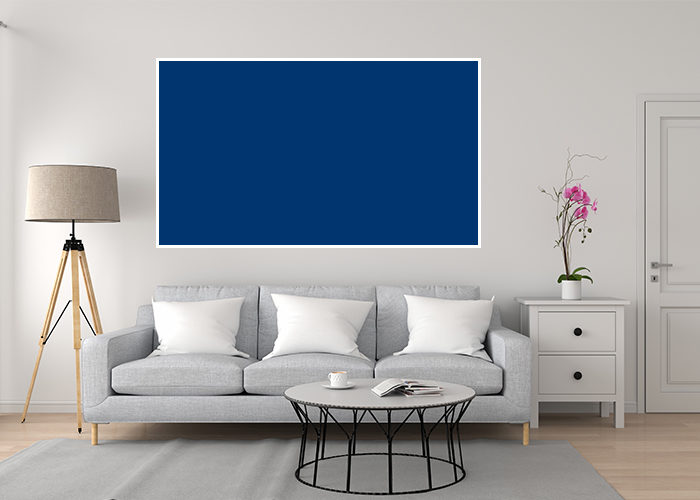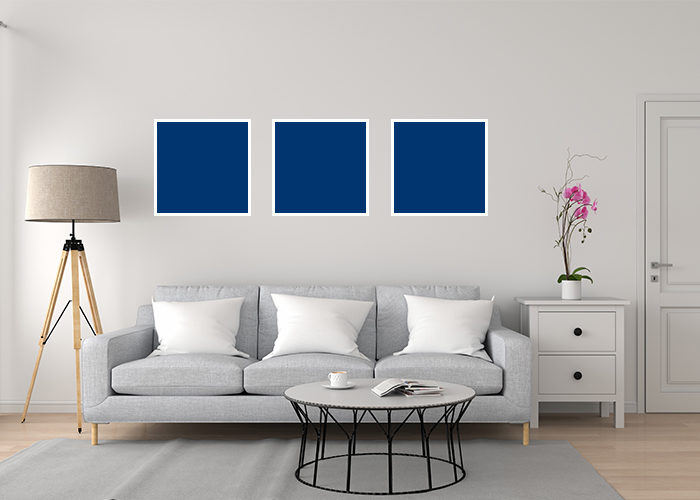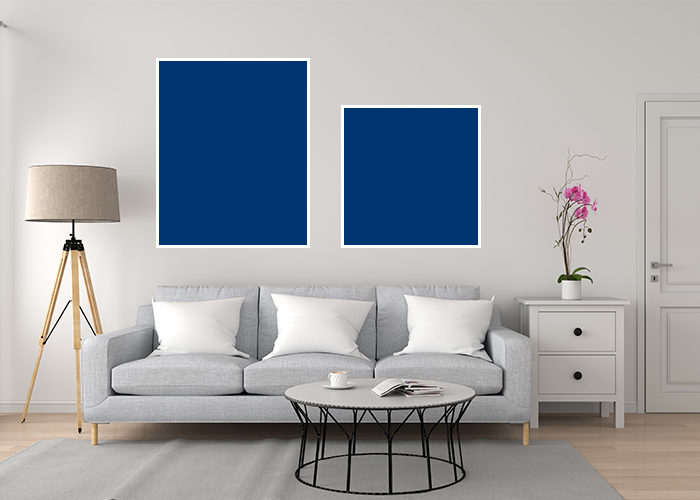 Gallery Height
Take a cue from the professionals for hanging your artwork at the right height. "Gallery height" is defined by hanging artwork at the eye level of the average person. This means that the center point of your artwork should be at the eye level of a person around 5'7" tall.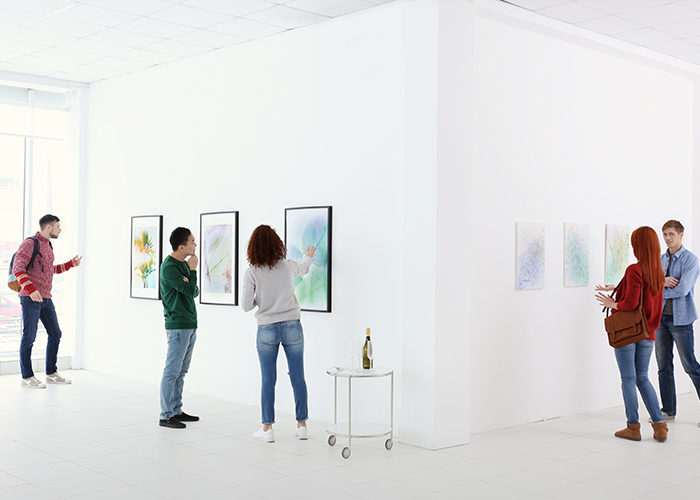 Mixing It Up
Hanging artworks that are smaller near one another is a great way to fill the space of a wall. You may also be able to better define your own style with a collection of artwork rather than one big piece. Keep balance in mind, but don't be afraid to mix different sizes and shapes of artwork together.
See these examples: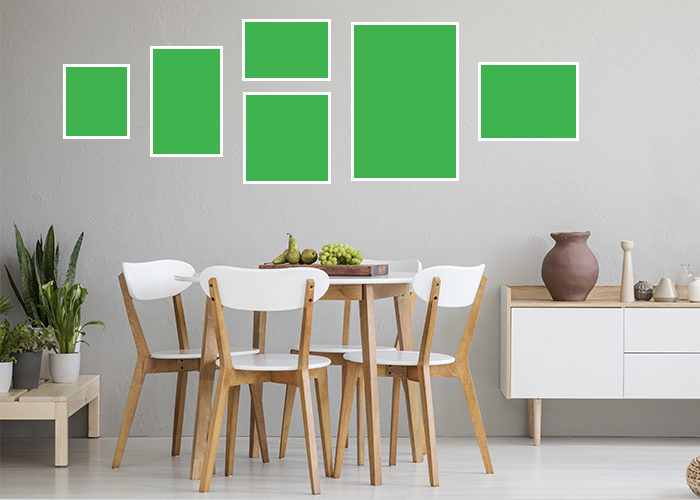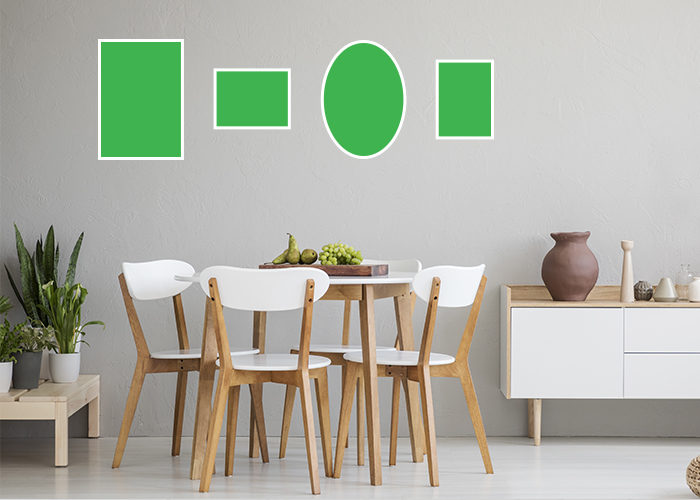 Breaking the Rules
If you have it in mind to make a bold statement. Hanging artwork by the rules may not be the best option. Selecting an oversized artwork for your space can give the room a bold look. Arranging a collection of artwork that is off balance with the furniture in the room or much higher than gallery height can show that you are a bit of a rebel.
Breaking the rules when it comes to hanging your artwork may be a reflection of your personal style.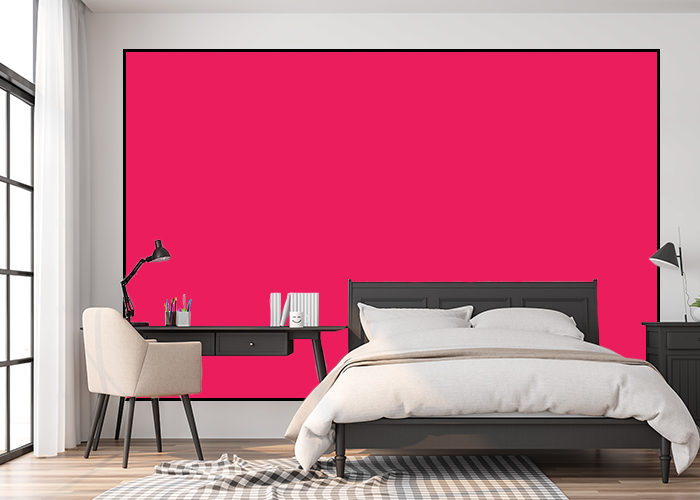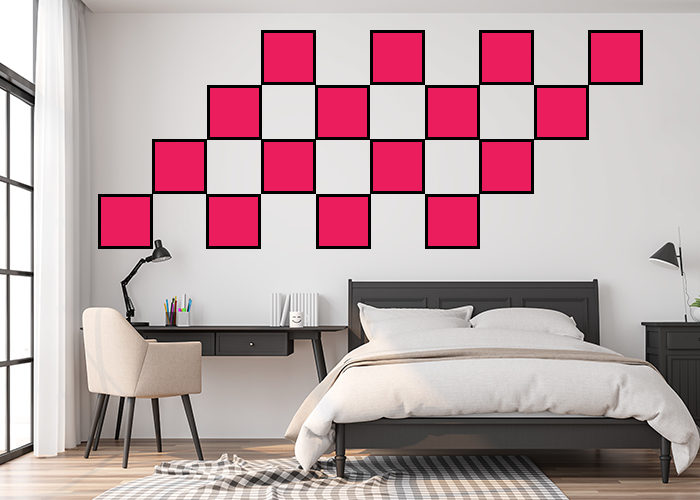 At TexasLending.com it is our goal to keep you informed in our blog on your mortgage options, but also other aspects of home ownership. We are always proud to help people reach their goals of buying a home and making it a happy and healthy place for their friends and family. Reach out to us anytime with your questions about getting pre approved to buy a home.