Summer Home Buying Plan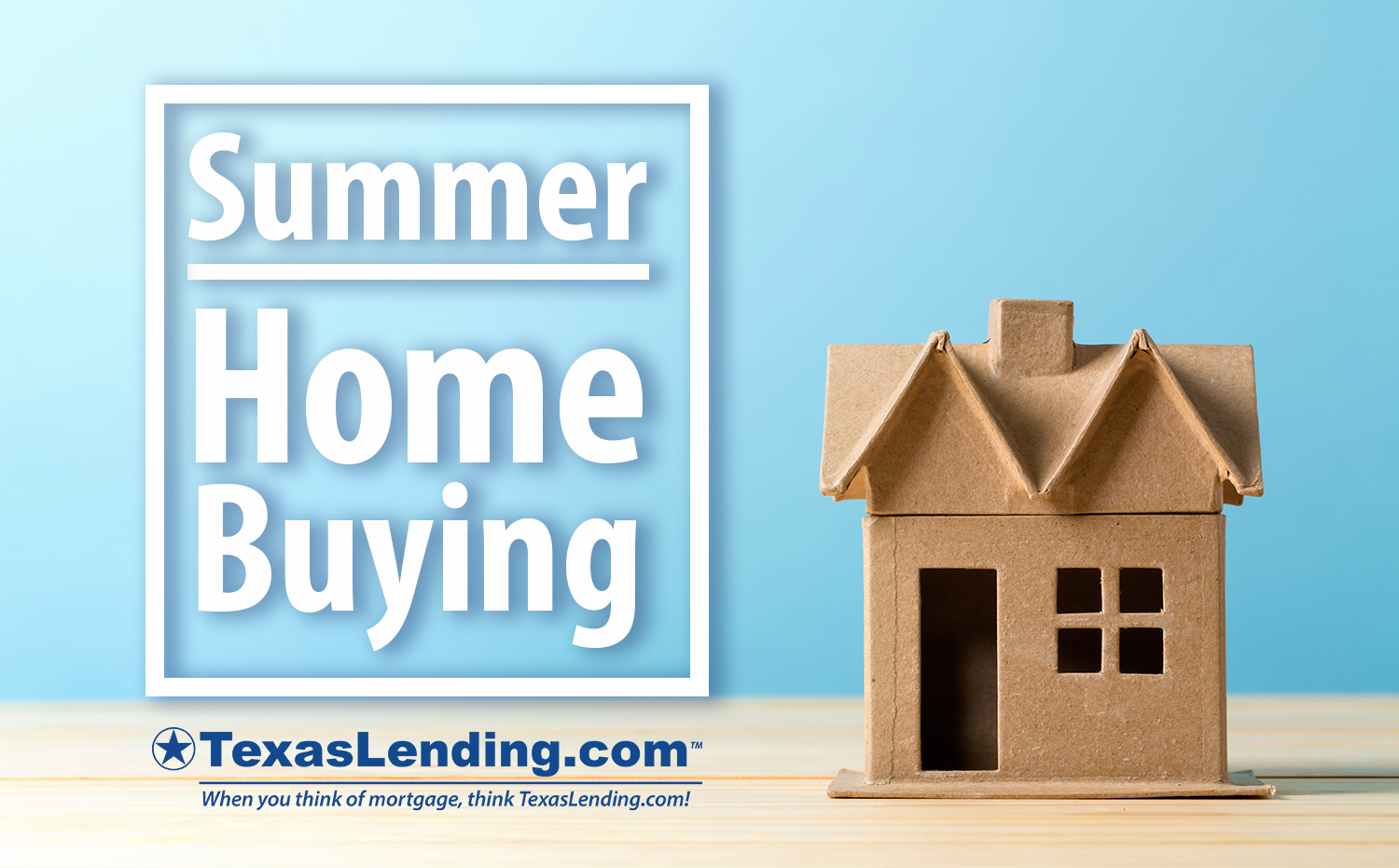 The Summer time is the peak of home buying season. The weather is warm, kids are out of school, and lots of new homes are on the market. If you are ready to buy a home this summer, it's a great idea to have a solid plan in place.
Summer home buying comes with lots of competition, especially for the more desirable homes and neighborhoods. We encourage you to be well prepared for each of the steps in the home buying process.
Use these 4 steps to help you create a smart summer home buying plan:
Get Pre Approved Now
If you are serious about buying a home this summer, it's a waste of time to attend open houses without being prepared to make an offer. Speak with a lender about your financial outlook on home buying 30-60 days before you plan to buy. This gives you time to make any financial adjustments, set a budget, and saves you time and stress when you find the right home.
At TexasLending.com we give our customers, not just a pre qualification, but a full pre approval. Read more about getting Pre Approved in this informative article.
Have a Great Realtor
Having a solid home buying plan, means having a great team on your side. Having a great quality realtor to help you find the right home, act as an experienced guide to the home buying process, and negotiate the purchase contract, is an asset to your summer home buying plan.
Read more about "Choosing a Realtor"  in our prevoius article.
Stay on Top of Communication
Summer home buying requires timely and efficient communication. High competition can mean that a home could have an accepted offer within a few days of being listed. Don't miss an opportunity on the right home for you by being unresponsive in the fast paced summer market.
During your home search and the loan process communication is important. Learn more about the "Do's and Don'ts" of the mortgage process in this article.
Be Focused
More than any other season of the year, the summer home buying season is the time to be well prepared and ready to make big decisions. Make sure that you (and your spouse) know what you want. Focus on finding homes within your budget and target neighborhoods.
When attending home showings, it is acceptable to leave quickly if you know the home isn't right for you. However if the home is a good fit for you and your family, making the decision to make an offer quickly… could be the difference between buying the home and missing the opportunity entirely.
At TexasLending.com we are here to guide you with through the financial side of your Summer home buying plan. We created the "Mortgage Ready Checklist" to help you with the information you will need to be ready to buy a home.
Reach out to us to get pre approved or talk to a mortgage expert about your home buying potential, today.