10 Reasons Why You Need a Buyers Agent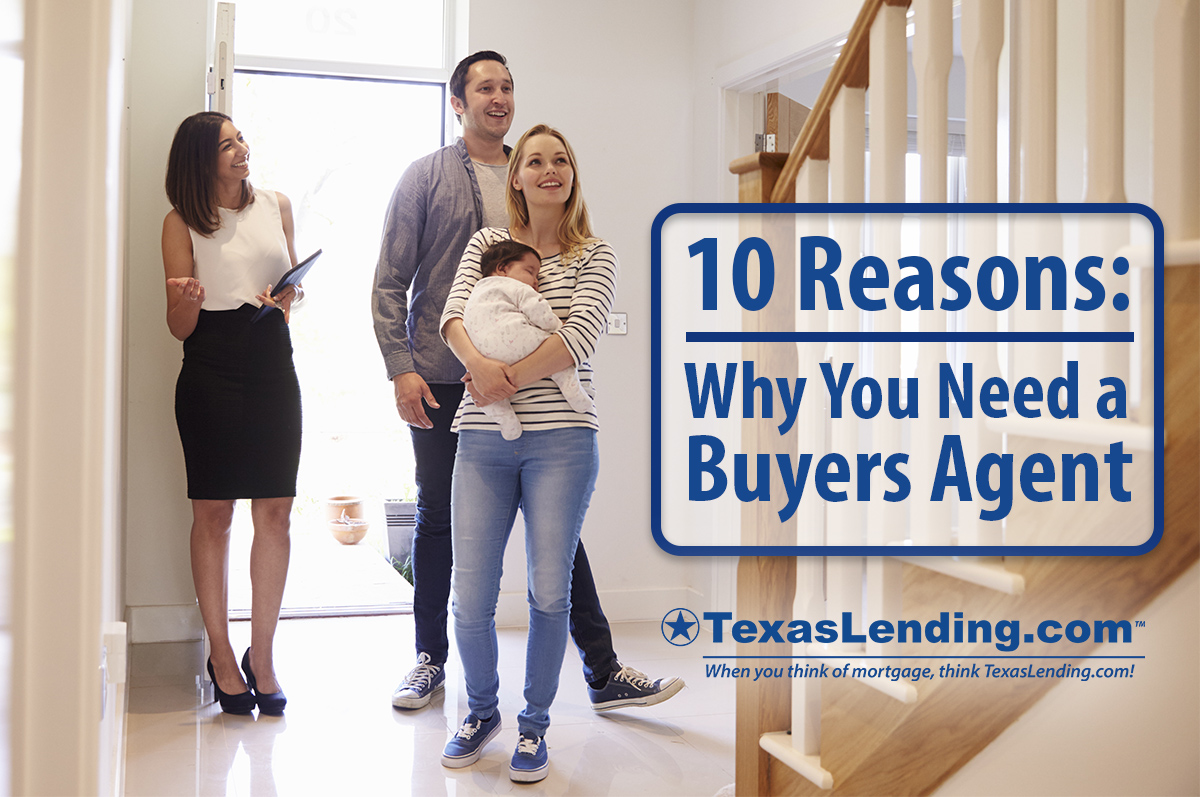 Some new home buyers are cautious to use the services of a real estate professional before they know what an asset a buyers agent can be. If you are looking to buy a home, there are a number of reasons that you will need a buyers agent.
This blog post highlights 10 reasons you need a buyers agent on your team.
1. The Seller Pays the Realtor Fees
The first thing you should know is that as a home buyer you will not be responsible for paying up front realtor fees. The in a real estate transaction the fees for both the buyers and sellers agent are paid by the seller at closing.
2. Home Buying Experience
Most people will buy a home 2 or 3 times in their lifetime. A buyers agent, however navigates a number of real estate transactions each year.
This experience gives your realtor a solid understanding of the best way to navigate the current market. A quality buyers agent will have a wealth of information on things to avoid and best practices in every stage of the home buying process.
3. Knowledge of the Local Market
Who would know which neighborhoods are the most or least desirable better than a buyers agent who has been closely watching the local housing market? Your realtor has information that can help you develop the best strategy for you and your budget in the local market.
4. Access to MLS
The Multiple Listing Service (MLS) is the most current and accurate information on homes on the market. Your buyers agent will be able to give you real time information on homes in your target range that you can't find anywhere else.
While there are a number of apps and websites that have home listings, those listing may not be accurate. You could be eyeing a home on your favorite app that is already under contract or even already sold. Because home listing on these sites aren't required to be updated with transaction details, they aren't the most reliable source of information for home buyers.
5. All the Documents
Done correctly, when you make an offer on a home the official offer is a legal document that protects both the buyer and the seller within the current home buying regulations. Your realtor has access to these documents that will become your purchase contract, and they will help you understand all of the aspects of the documents.
There are also other documents your realtor can help you understand. The property survey, the disclosures from the seller, and the HOA guidelines to name a few. Your realtor will also coordinate getting these documents to your lender or title company.
6. Home Inspection
A great buyers agent will be with you at the home inspection to ensure that your potential new home is in good condition. They can also lend their experience to help you know what items should be addressed or repaired before closing.
7. Negotiating the Purchase Contract
Every purchase contract requires some negotiation. Your purchase agent will help you negotiate home repairs, the closing date, and other contingencies that need to be agreed upon after the initial offer; by communicating your needs with the sellers agent.
8. Connections to the Best Service Providers
With experience, you realtor has made connections to home service providers and they know who does the best work. Ask your realtor about the best inspector, repairman, utility company, or home warranty company available in your area.
9. Seeing all of the Homes
A real estate professional has the license to show you homes that are listed on the market and acts as a responsible party while viewing properties. For both security and legal reasons you may not be able to see homes that you are interested in buying, without a realtor present.
If the open house is your only opportunity to see the property, you may not be able see all of the details you would like to see before making an offer.
10. A Buyers agent is with you from first step to closing day.
Buying a home can be a complicated process with lots of paperwork, new vocabulary, and big choices. Having a Real Estate professional as your buyers agent to guide you every step of the way is a valuable asset to you.
At TexasLending.com you will also have a licensed mortgage consultant who will be your guide to the financial side of the home buying process.
Reach out to us to get pre approved for a home loan and start shopping for your new home.