Mortgage Loan Process Do's and Don'ts
February 12, 2019 by Fred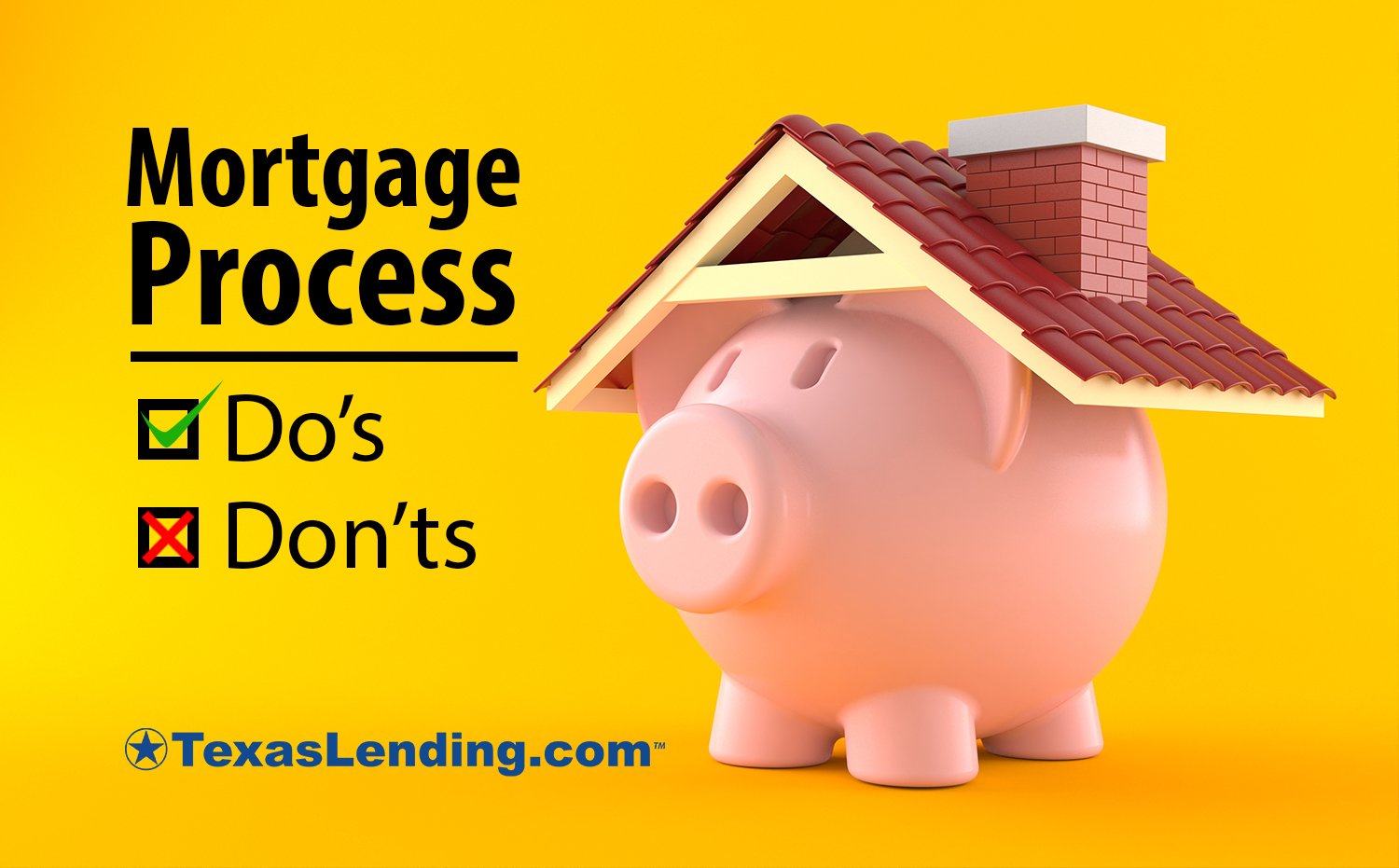 These are some basic guidelines for keeping your mortgage loan process as quick and easy as possible. Since no checklist can cover every situation, the most important thing to remember is to make your lender aware of any potential changes to your income, assets, or debts. We are here to help; don't hesitate to call us with any questions or concerns.
The Mortgage Loan Process "Do's"
DO begin shopping for your property insurance. You will not need evidence of insurance until your loan is approved, but waiting until the last minute may delay the close of escrow.
DO keep originals of all pay stubs, bank statements, and other important financial documentation.
DO provide all documentation for the sale of your current home. (i.e. sales contract, closing statement)
DO keep a "paper trail" of any large deposits or balance transfers.
DO bring a cashier's check for the amount of your closing costs made payable to the title company closing your mortgage. (Please note that the check must be verified from the account or it can hold up the loan funding.)
DO take your valid driver's license or passport to closing with you for identification purposes.
DO take all parties to the closing, even a non-purchasing spouse. Everyone must sign some or all of the documents.
DO reply to communication from your loan officer and processor during the mortgage loan process.
The Mortgage Loan Process "Don'ts"
DON'T change jobs/employer; if your employment situation does change, let your lender know as soon as possible.
DON'T change banks or move funds within accounts during the mortgage loan process.
DON'T change your marital status, getting married or divorced will delay or possibly cause a denial before your mortgage closes.
DON'T be late with mortgage, rent, or credit payments. Continuing to pay every obligation is critical.
DON'T apply for new credit cards or purchase other items on credit, even items which offer deferred payments. Wait to buy furniture, appliances, or a new car until after your mortgage closes.
DON'T close any credit card accounts or consolidate debt or credit cards.
DON'T co-sign a loan for anyone. Even if you're not the one making the payments on that loan, it increases your debt to income ratio.
DON'T forget that we are here to answer your questions and guide you to success.
If you are ready to buy a home or refinance your current mortgage, reach out to us to get started today.