Our Favorite Holiday Traditions at Home
December 17, 2018 by Fred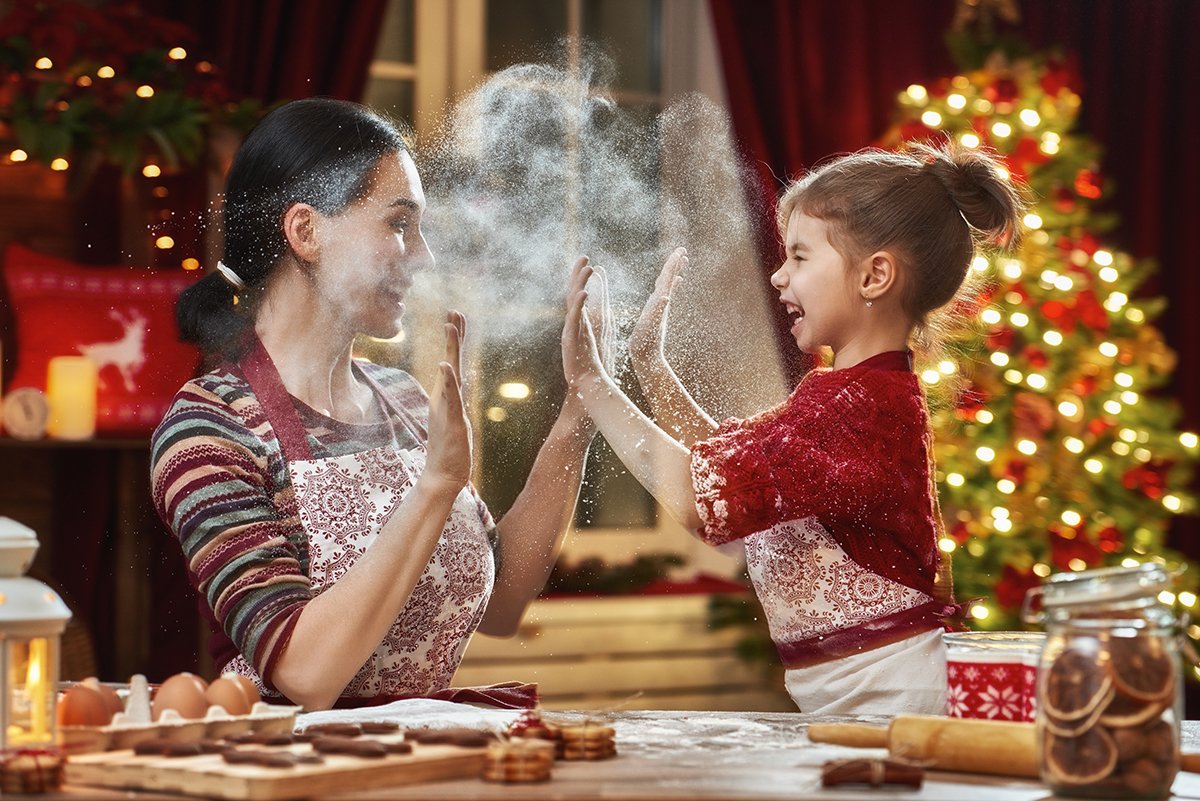 Sometimes the best gift you can give to your family is the memory of spending time together. This week we are sharing our favorite holiday traditions with you.
We hope you find joy and inspiration in these cherished holiday traditions from the homes of the wonderful folks at TexasLending.com
Keepsake Holiday Traditions
"Since I have kiddos, I like to get them a special ornament for the tree every year. When they have their home they will have 18 years of ornaments on their tree." – Melanie

"Opening one present on Christmas Eve. Getting a new Christmas tree ornament that reflects something of significance that happened that year. Having a tangerine in the toe of my stocking. My daughter has her own children now and she carried on the tradition." – Michelle

"One holiday tradition we do while gathered around a holiday meal is to take turns going around the table and telling each other at least one thing they are thankful for or blessed with for the year.  It opens up hearts, produces gratitude and great dinner conversations." – Katie

"When our kids were young we made clay ornaments with their hand prints. I love to look at how they grew each year. We also take a family portrait in front of the tree each year. Memories are priceless."

"Baking Cookies for Cookie Exchange with neighbors and bringing cookies to work.  I also buy the following for each family member, something they want, something they need, something to wear and something to read." – Karla
Family Time Holiday Traditions
"Getting the whole family together in one home to watch "It's a Wonderful Life" – Peggy

"After all the shopping is done we like to bundle up the kids and make a big thermos of hot chocolate and drive through neighborhoods in Highland Park to see all the home decorated with Christmas lights and scenes. I got to do this as a kid and we are trying to pass it on." – Dennis

"My dad's side of the family takes luggage and walks it around the block with all the family after midnight on New Year's to signify traveling to the next year or something like that. I never got the significance of it but that's what they do." – Jairo

"I grew up in the high plains where the land was flat, but we always had snow in December. My Dad would pull me, my siblings, and cousins around one at a time on a round disc sled behind the tractor in an open field. If we weren't the one on the sled we were laughing on the side of the field together." – Fred
Delicious Holiday Traditions
"Because so many in my family must make several stops every Christmas Day, years ago we started having Christmas Brunch at my house with everything we can think of for Breakfast/Lunch. Bacon, sausage, ham and plenty of eggs and pancakes. French toast and donuts, Mexican egg casserole and tamales. We graze and exchange presents, laugh and drink Mimosas and relax for as long as we can on a day that can easily rush by in an instant." – Don

"Making Christmas cookies with my mom is one of my favorite traditions. We had a few go-to recipes, but my favorite was Wishing Stars. Wishing stars have orange zest, ginger, and cinnamon, and they are decorated with a simple white royal icing in snowflake patterns." – Fred

"My wife is Italian, so we have Seven Fishes on Christmas Eve. . The Italian: Festa dei sette pesci, is an Italian-American celebration of Christmas Eve with dishes of fish and other seafood. Delicious." – Daniel

"I have been making gingerbread houses with my kids for over 30 years.  Sometimes, when I need a quick house, we purchase the pre-packaged houses, but usually we make our own gingerbread, cut out the pieces and then put it all together and decorate it.  My kids all love to eat the tasty trimmings from the cooked pieces and the house smells wonderful with the aroma of cooking gingerbread mixed with the smell of our Christmas tree.  The final product is a wonderful decoration – at least until it becomes desert." – Diana
TexasLending.com is a family owned company, and we know that a home is not just about having a roof over your head. We wish you and your loved ones a holiday season filled with joy and cherished holiday traditions.
As always we are here to help you reach your goals of home ownership or refinance your current home. Reach out to us, anytime, with your mortgage questions at Texaslending.com