Best Mortgage Lenders in Texas: Top 10
December 10, 2018 by Fred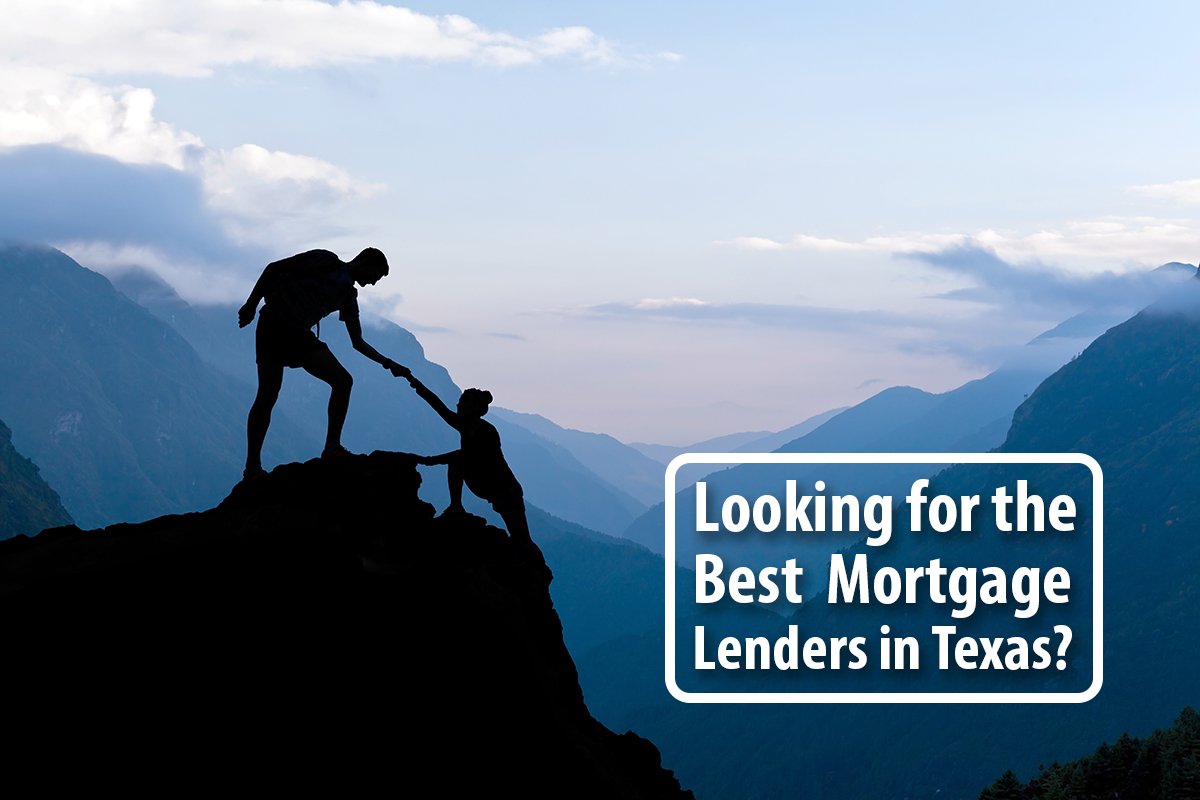 At TexasLending.com, we aren't just saying that we are among the best mortgage lenders in Texas, we work to help you succeed. It is an honor to be voted as the Consumers Choice Award, Best Non-Bank Mortgage Lender for 12 years in a row in Dallas/Ft. Worth. That is only part of the proof that we are the best mortgage lenders in Texas. With a number of helpful resources and programs in place, we are confident that your experience will confirm that we are the best mortgage lenders in Texas.
Here are the Top 10 reasons why we believe that TexasLending.com is one of the best mortgage lenders in Texas:
1. Great Rates
Mortgage rates fluctuate within the housing market, but TexasLending.com offers some of the lowest rates you can find in the market.
Read more about mortgage interest rates in this previous blog post.
2. Fast Track Pre Approval
Our fast track program for home buyers gets you on your way to home ownership quicker. While other mortgage companies offer pre qualification, at TexasLending.com we get our home buyers a fully underwritten pre approval. This gives you more buying power when making and offer and gets your loan closed faster once you have a purchase contract.
3. Free Pre Approval
There is no application fee associated with being Pre Approved at TexasLending.com.
4. Customer Edge Program for Home Buyers
Using our Customer Edge program gets you connected to a top Realtor in your area, and earns you cash back after closing your loan at TexasLending.com.
Learn more about the Customer Edge Program.
5. Keeping you Informed
Knowledge is power, and we give you the resources to be a well informed home buyer in our Blog.
Brush up on your mortgage knowledge anytime with these articles:
6. Technology
Submitting the documentation for your home loan is fast, secure, and easy with our Fast Track Docs portal. You can submit an application and your documents directly from your smart phone.
7. Fast and Efficient
Being a family owned business with in-house processing and underwriting departments means that we can work quickly to make sure your loan closes fast.
Learn more about "How long it takes to close on a home" in this previous blog article.
8. Mortgage Coaching
If you aren't quite ready to buy a home and need some time to build your credit or savings, we are ready to help. A conversation with our licensed mortgage consultants will help you have an idea of how close you are to your goal and what next steps you should take.
These articles are the perfect place to start setting your home ownership goals:
9. Aspire Loan
We have mortgage loan options for you if you may not qualify for a traditional mortgage. If you have a credit score just below the required minimums or have a non-traditional income we have mortgage specialists ready to help you with more home loan options.
10. Customer Loyalty Program
In the future if you decide to refinance your loan, TexasLending.com loan, we will refund your appraisal fee on your refinance to demonstrate our gratitude to you as a returning customer. This is our way of rewarding our loyal customers and putting a few hundred dollars back in your pocket.
Learn more about our Customer Loyalty Program.
We strive to be among the best mortgage lenders in Texas. If you are ready to buy a new home or refinance your current home, we are ready to show you why we are the best mortgage lenders in Texas.