Insider Tips for Your Online Home Search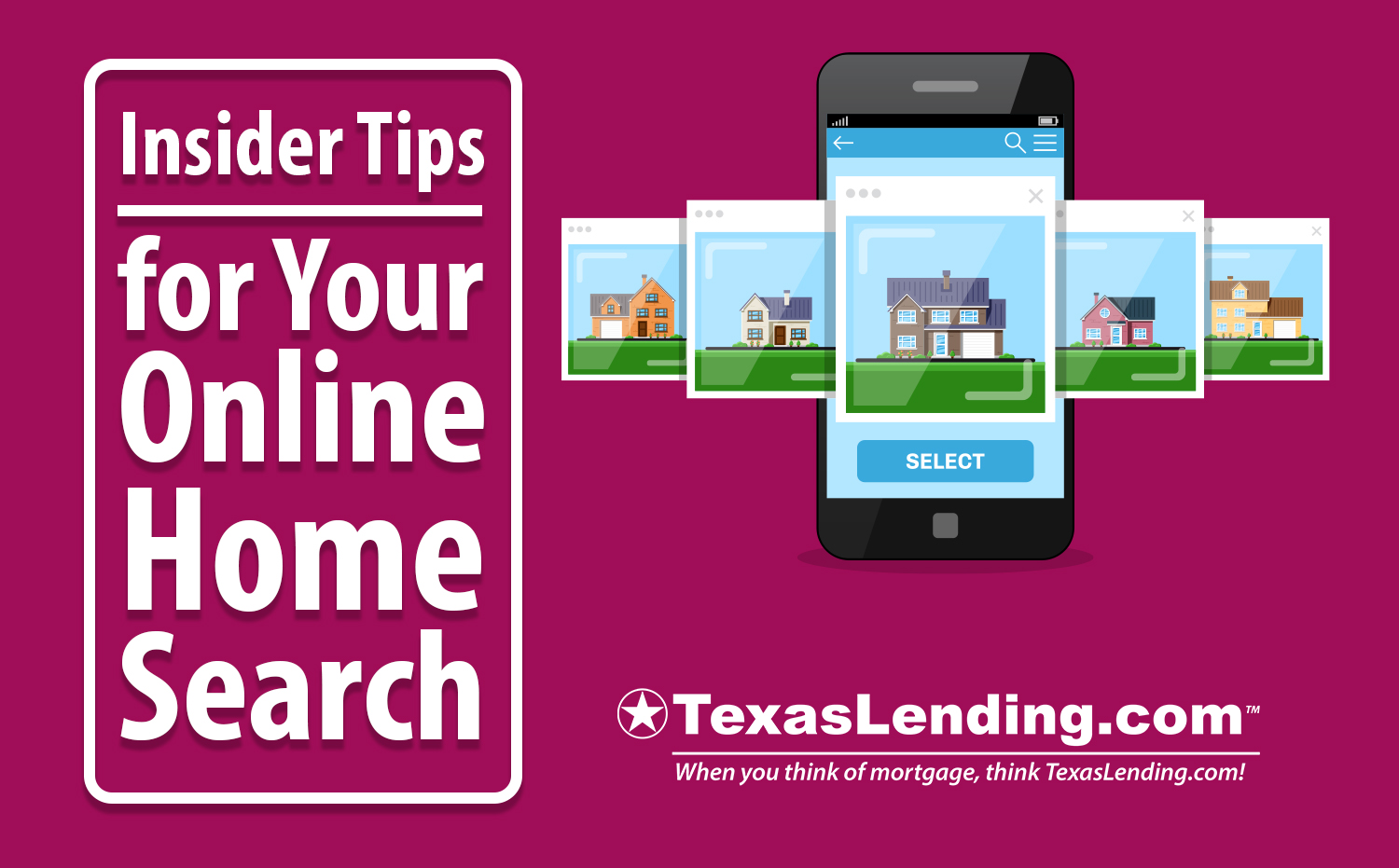 Searching for homes online is the number one way that home buyers first get information on homes listed for sale. Technology makes viewing homes fast, convenient, and available to millions of people. While technology has brought a wealth of information to the palm of your hand, there are a few things to consider in your online home search.
In this article we will help you with some insider online home search tips:
1. Listings Aren't Always Accurate
In your online home search, it's important to understand that the listings you find online aren't always accurate. Popular home search apps often provide estimated home values and sale prices based on their algorithms. These numbers are ONLY an estimate and don't reflect actual home values.
Some home listings may show homes for sale, but they can already be under contract or even sold before the listing is taken down. The best way to get accurate listing information is to have a great real estate professional on your team.
2. Realtors Have Real Time Information
Popular online listings may not always show up-to-date information for your home search. You can bet, however, that a great realtor knows their market and will provide you with current information. Real estate professionals have access to MSL (multiple listing service) which gives them the most up to date information on each home listing.
Seller's agents are ready to provide you with all of their experience and knowledge to help you be successful in buying a home..
3. Pictures Don't Tell the Whole Story
Real estate professionals can hire great photographers to take very nice pictures for the online home search listings. However, even great quality pictures can't truly give you a feel for the space of the home.
If you are serious about buying, you need to see the home in person. Open the closets and cabinets. See the views from the windows, see the space in the garage, and get a feel for the neighborhood. Online home searches can't replace the sights, smells, and feel of the experience of being in the home.
4. Get Pre Approved
Homes listed online can sell quickly, especially in a competitive market. Having pre approval for a home loan means that you will be ready to buy when you see the right home for you.
5. Narrow Your Search
Another advantage of having pre approval for a home loan is knowing how much home you can comfortably afford. When you narrow your search to homes in your true price range, you will not be wasting time on listings that are not within budget.
Learn more about estimating how much home you can afford in this previous blog article.
6. Location Location Location
Don't forget to look at the community amenities, school district, and crime rates. One of the biggest advantages of doing an online home search is the access to information on the neighborhood.
7. Be Prepared
Being prepared to make an offer during your home search is easy when you are pre approved. You should also be prepared for the mortgage process. When you are connected with one of the licensed mortgage consultants at TexasLending.com, you have an expert on your team to answer any mortgage questions.
In this blog article, we outlined how you can prepare for buying a home and closing on your mortgage loan.
At TexasLending.com we want to see you succeed in your home search. We are here to help you from start to finish. Reach out to us today to get started with pre approval.