10 Staycation Ideas: Make your home the place to be this season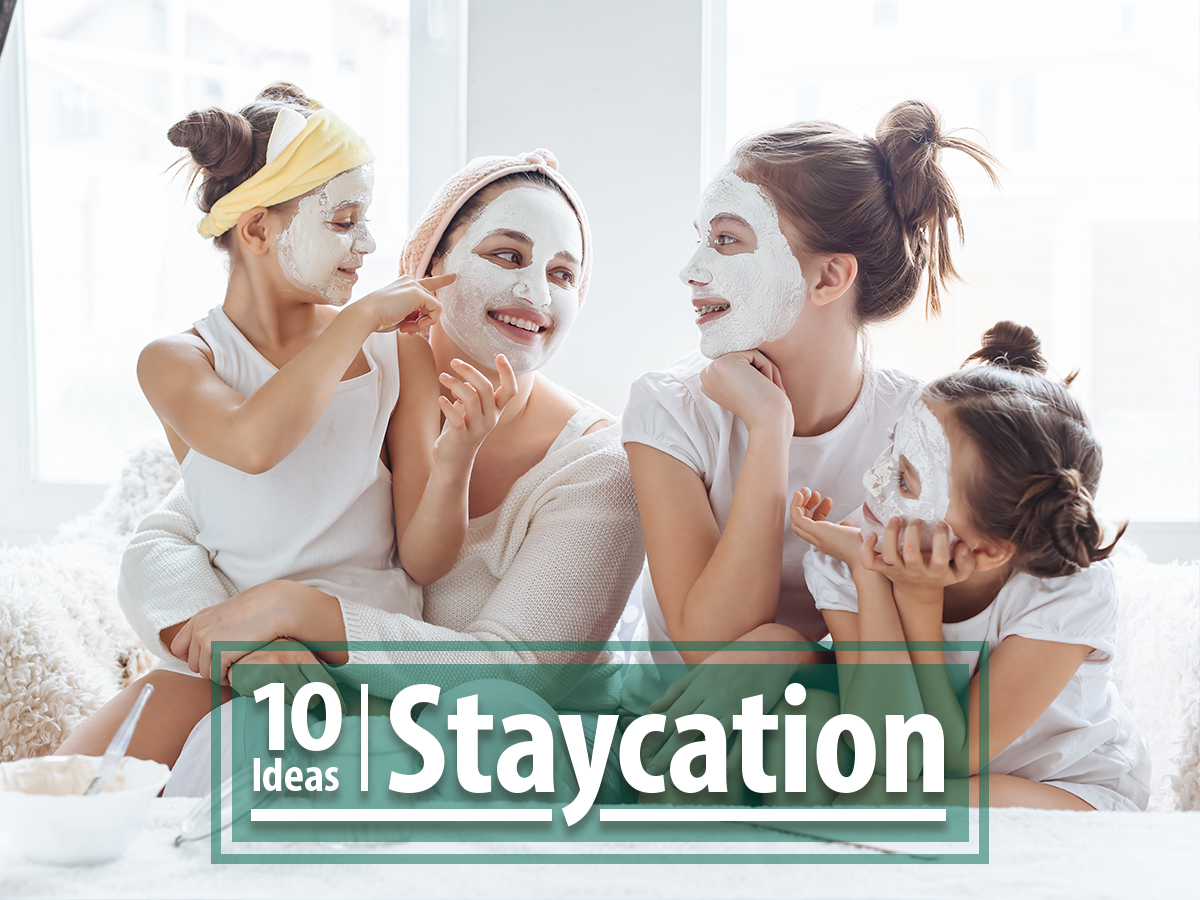 If you are planning a vacation in the next few months, you may be able to save a few dollars by staying at home. Even though you skip the travel, you don't have to skip the fun. Take a few days off to spend some time at home.
These staycation ideas will not only be a fun way to spend your vacation, but they are also great ways to build memories in your home.
1. Backyard Camping
Bringing some of the elements of camping to your own backyard may be a fun way to reconnect with your family. Build a campfire in the fire pit, then share stories and s'mores. Put up a tent and spend a simple night under the stars.
2. Big Movie Night
Wouldn't it be fun to make an event out of movie night? Build a pillow fort, make an awesome snack bar, invite the neighbors, and watch a classic movie together.
3. Rediscover the Local Entertainment
If you haven't been to the local hot spots in a while, it could be time to spend a day adventuring there. Consider touring a local vineyard, hiking in a state park, or exploring new exhibits at the museum.
4. Unplug
We spend a lot of time connected to technology. Your staycation time may be better spent without the distraction of a screen. Give yourself a few hours or days without being tethered to technology.
5. Get Adventurous in the Kitchen
Take a visit to your local farmers market and make yourself a really good meal or two. When you are on a staycation, cooking doesn't have to be about the quick and easy meals that fit into your regular schedule. If you are a foodie, cooking up a decadent meal may be the perfect staycation idea.
6. Give Your Favorite Space a Makeover
Have you been itching to take on a new project? If you are feeling creative taking a staycation, gives you the time you need to really invest in a space makeover project.
7. Read a Book… or Three
If you have missed the great escape you can find in a great book. Now is the time to indulge in a book or to in a comfy spot at home.
8. Go on a Crafting Spree
Break out your easel and let your creativity fly. Creating is fantastic for your mind and it's the perfect staycation activity.
9. Volunteer
Helping someone in your community could be a more rewarding experience than you could imagine. Volunteering can provide you with a new perspective and a sense of purpose. Spend a day or two of your staycation serving a cause that is important to you.
10. Have a Spa Day at Home
Perhaps the most important part of a staycation is to feel rejuvenated. Make an oasis of relaxation for yourself and treat your skin, mind, and muscles to some extra attention.
These 10 ideas were designed to inspire you to make the most of your time at home. We want our customers to have happy and healthy homes, which is why we create articles to help you with all aspects of home ownership. Enjoy your home with a staycation of your own.
If you are ready to buy a new home or refinance your current home, utilize the mortgage experts at TexasLending.com to reach your goals. It's easy to apply.