How to Know You Are Ready to Buy a Home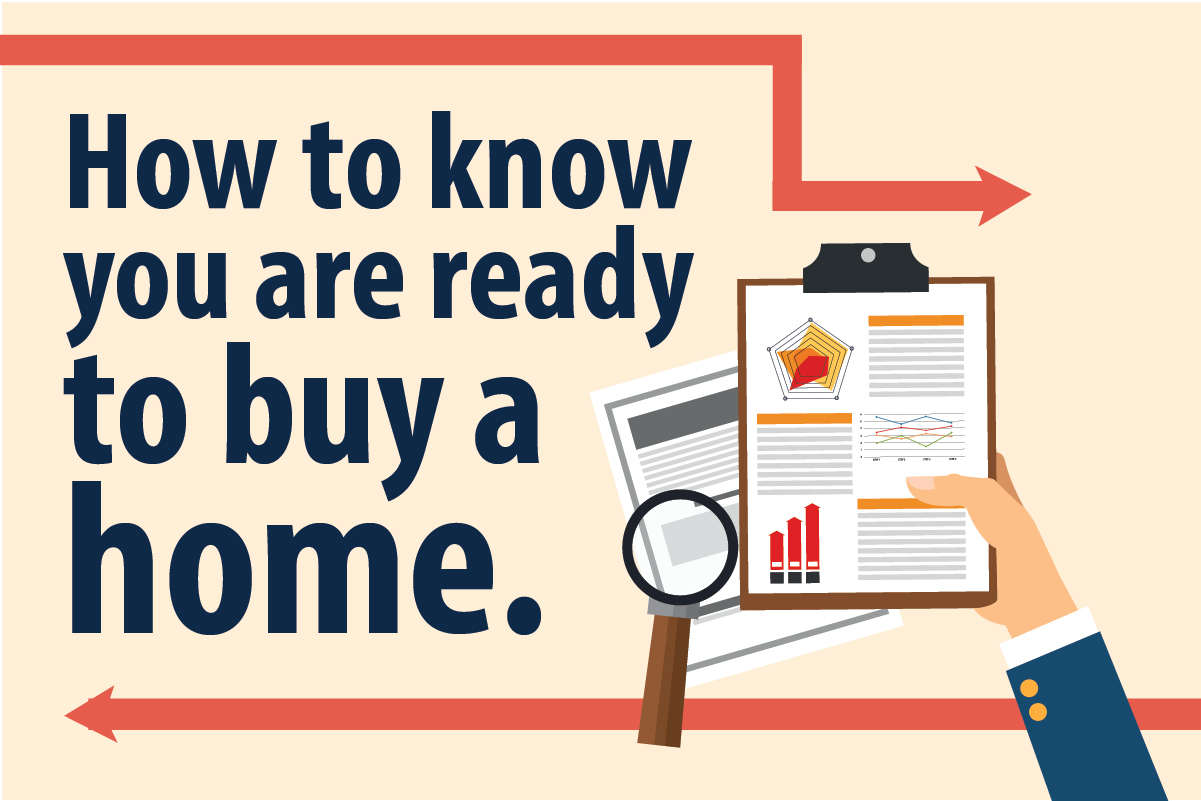 Being ready to buy a home is about more than just knowing the number of bedrooms or the ideal neighborhood of your dream home. Buying a home isn't an impulse buy, you need to know that you are well prepared. This list provides a few key factors to knowing that you are ready to buy a home.
Credit
Having good credit means that have proven you are a responsible user of credit. Your credit history will show that you pay your bills on time, keep the balances low on credit cards, and use different types of credit over time.
If your credit shows any credit issues then your score will reflect that. Likewise, if you have no reported credit issues your score will reflect a good history. In a previous blog post we talked in depth about managing a good credit score. We recommend a healthy FICO credit score of 600 or above to qualify for a home loan.
Budget
There are a lot of factors to consider when you are setting a budget for buying a home. Calculating your monthly income and expenses can be a challenge if you don't know what to expect. This is where it is useful to have a mortgage expert on your team.
A licensed loan officer can talk with you about your income, expenses, savings, liabilities, and debt to income ratio. Having a full analysis of your finances gives you an in-depth look at your budget and the potential options for buying a home.
If you are currently renting, you are already paying a mortgage, just not your own. Rent prices are just as high or even higher than a mortgage payment. It is worth your time to speak to a loan officer about investing in a home of your own.
Financing
Having a Pre-Approval letter in your hand is the key to making a strong offer on the home of your dreams. Sellers want to know that you are prepared to buy and have financing already approved.
At Texas Lending we want to make the home loan process as easy as possible for our home buyers. That is why we give our home buyers a fully underwritten pre-approval before they begin shopping for a home, not just a pre-qualification.
We are here to help you achieve your goals of home ownership. Start the conversation about buying a home with one of our dedicated loan officers today.
Realtor
Did you know that the seller pays the realtor fees? That means you will have a real estate professional on your team to help you with knowledge of the local market. Buyers agents have the most up-to-date information on home listings. Realtors know what to expect in the home buying process and they measure their success by your success in buying a home.
If you don't already have a realtor on your team, we would be happy to connect you to a fantastic buyers agent in your area. Our Customer Edge program connects you to a great realtor and comes with a rebate after closing. Ask your Texas Lending Loan Officer about the Customer Edge program.
Once you have a solid understanding of your budget and what lies ahead, you are ready to buy a home. Utilize the industry expert knowledge of your loan officer and buyers agent to your advantage. We are here to help you!
Happy home buying!