6 Reasons to Apply for a Texas VA Home Loan
December 1, 2017 by Admin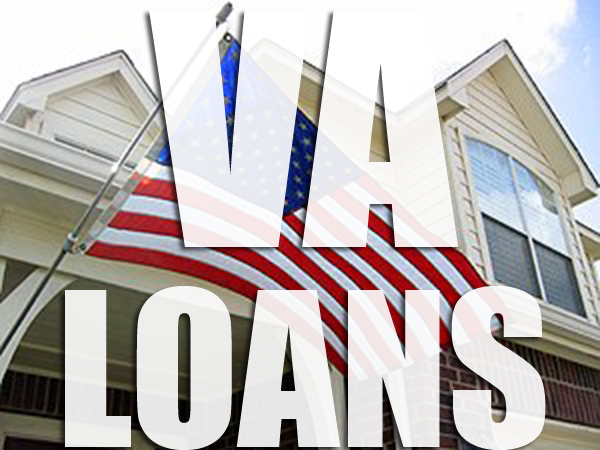 Potential homebuyers who are keen on purchasing a home usually don't settle with a single home loan option. More often than not, they put a variety of loan types on their list and spend a long time mulling over which one is the perfect fit for them. And yet the question remains: How do you choose the perfect home loan?
There may be no single formula to determine which home loan option is the best one for you. But as a mortgage lender, we believe that looking into the benefits of a home loan and carefully assessing how these benefits go well with your lifestyle, budget and mortgage preferences can get you closer to the right decision. In this blog, we will focus on the benefits of a Texas VA home loan.
You can purchase a home without money down.
Did you know that you can purchase a home without cash on hand? Most mortgage loan programs will require a downpayment, but if you opt for a VA loan, you can finance your home without a money down.
You can finance your home at a low interest rate.
If you are after low interest rates, choosing a VA loan could be a good call. VA loans offer competitive rates thanks to the guaranty backed by the VA. The rates for this loan are typically set at the conventional rate, but sometimes you may finance your home at an even lower rate.
You will not be required to pay private mortgage insurance.
No need to worry about private mortgage insurance if you are financing your home through a VA loan. There is no private mortgage insurance for these types of loans because a portion of the loan will be repaid by the VA through a VA loan guaranty.
You are guaranteed a quality home.
If you choose a VA loan, your potential home will be checked thoroughly for possible damages. If the VA finds some damages when it conducts its own home inspection and appraisal, repairs will have to be made before the home purchase is finalized.
You don't have to be overly conscious about your credit score.
Are you worried that your credit score will affect your loan application? Don't be. While other
mortgage loan options have a stringent credit score requirement, it's different for VA loans. VA loans do not have a minimum credit score requirement. However, your lender will still assess your income and debt.
You have access to other VA loan options.
You'll get plenty of loan options with a VA loan. Aside from using it to purchase different types of property, a VA loan also allows you to fund energy efficiency improvements in your home or customize your home to adapt to your disability, provided that you were disabled due to service.
Are you eligible for a VA loan?
Your eligibility is secured if you have served 90 consecutive days of active service during wartime, 181 days of active service during peacetime, or more than six years of service in the National Guard or Reserves. You may also be eligible if your spouse – who is a service member – has died or became disabled while in the line of duty.
VA loans are invaluable for qualified borrowers who want to pursue their dreams of homeownership. If the reasons we mentioned in this article convinced you to apply for a VA loan, we suggest getting in touch with a reliable mortgage lender to get you started on the next steps.
Texas Lending is a family-owned mortgage lending company in Texas that helps families achieve their dreams of home ownership. For more information about Texas VA home loans and other loan options for financing your dream home, you may contact our loan officers here.