Five Misconstrued Notions about Texas VA Loans
November 16, 2017 by Admin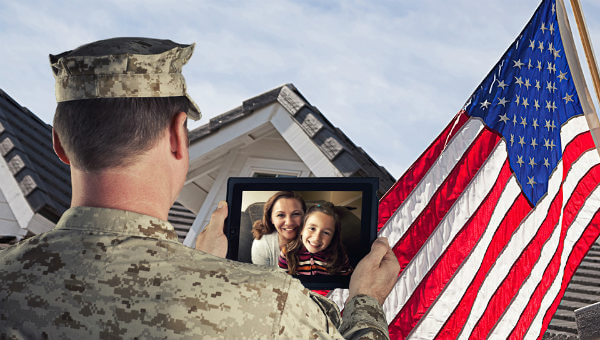 Accurate information is invaluable when you're mulling over the best mortgage option. A perfect case in point is when you're thinking of securing a VA loan for your property in Texas, but couldn't quite get the ball rolling because misinformation was holding you back. To get these inaccuracies out of the way, here are the top five myths about VA loans and what the facts really are.
You can't secure a VA loan without a perfect credit score.
The credit score range is from 350 to 850. The latter being the perfect score. Are you required to have an 850 credit score when you apply for a VA loan? The short answer is no. The credit score requirement when applying for a VA loan is 620 – and that is a lenient figure.
You can't purchase a home without money down.
Most home loans require a minimum down payment, however, a VA loan is not one of them. If you are eligible for a VA loan and you meet the other minimum requirements set by the VA, the good news is that you can purchase your home without worrying about money down.
You'll find it hard to get through a VA appraisal.
The VA follows the Minimum Property Requirement (MPR). The guidelines in the MPR have clear standards when it comes to the property's safety, sanitation and structure. They will check the property's plumbing, heating and roofing. They will also make sure there are no leaks and termites in the said property. That said, the only time you will have difficulty with a VA appraisal is when the home in question does not meet these standards.
You are guaranteed a VA loan as a veteran.
Not all veterans can have access to a VA loan because there are minimum requirements and qualifications to be met in terms of years of service, credit score, and the type of home they want to purchase. When you hear lenders talk about a VA loan guarantee, they mean something entirely different. The VA loan guarantee, usually at 25%, refers to the amount by which the government will pay to the lender in case of a default.
You have to wait it out for years if you once filed for bankruptcy.
For conventional loans, the general rule is that you need to wait for at least two years before applying for a loan once you filed for bankruptcy. For VA loans, the waiting time required is much shorter. If you have 12 monthly on-time payments, you can already start applying for a VA loan even when you have a bankruptcy record.
It's easier to make the right mortgage decisions when you have all the facts straight. If you have more questions and need more clarification about VA loans, ask a mortgage professional to provide you with a clear and accurate answer.
At Texas Lending, we help families in Texas to prepare for purchasing a home through a VA loan by providing complete and accurate information that are indispensable when making an important mortgage decision. Call our loan officers today for a more in-depth discussion about VA loans and how they may work for your unique financial situation.