8 Negotiation Tips for Homebuyers
February 10, 2017 by Admin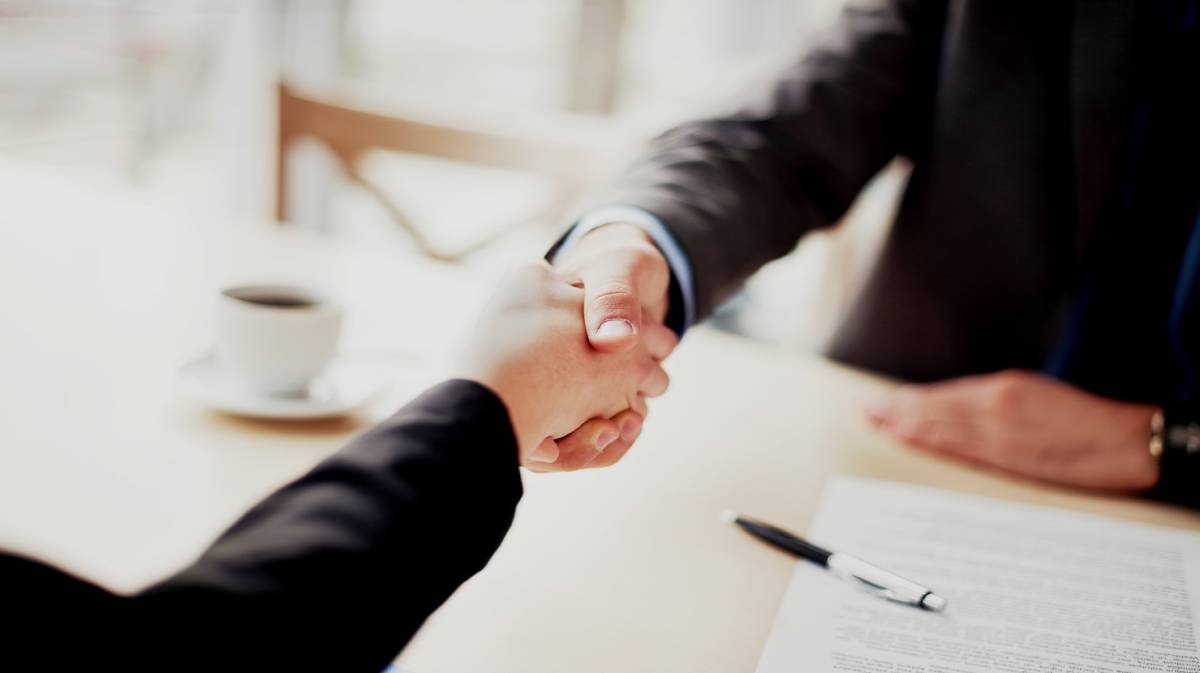 During the home buying process, negotiations are necessary because the buyer is trying to purchase the house at the best deal while the seller is trying to sell at the highest price. The buyer and seller need to negotiate so that both sides are content and a purchase price can be agreed upon. Most sellers are willing to discuss all aspects of the house from price to repairs so it's important to be prepared and ready to negotiate.
As soon as the seller receives a written offer from the buyer negotiations begin. The seller can decide to either accept and sign the offer, make a counteroffer, or reject it outright. During negotiations, communication between the buyer's agent and seller's agent will go back and forth in writing through email or signed forms until a final decision is made. But, how do you negotiate the best offer as a homebuyer? We'll be sharing 8 negotiation tips to help you buy the house of your dreams.
1.Find a Good Real Estate Agent
A good agent makes the biggest difference when it comes to negotiation. He or she can either make a successful purchase or break the deal. A good agent will be knowledgeable about the housing market and trends. While searching for the right agent, ask for recommendations from family and friends. Once you've found an agent, be sure to listen to their advice. They're here to help you throughout the home buying process and negotiations so that you can successfully buy a new home. Communicate with your agent frequently so you remain on the same page.
2. Research Homes, Neighborhoods and more
You need to do your research on the home, seller, taxes, and neighborhood. With more information, you'll be a confident buyer during negotiations. Gather as much information as you can through resources like Zillow, Realtor.com, Trulia, and Redfin. Use them to look up different properties and communities. Keep in mind that if there is more housing inventory than there are buyers, there is usually more room for negotiation. If there are fewer houses and more buyers, making a competitive market, there is less room for negotiation.
3. Home Value rather than Listed Price
Base your offer on the real world value of the home instead of the listed price. A good indicator of the true value of the home you're interested in is actual sale prices of similar homes – also known as comparables or comps.These comparable home are based on similar square footage, sale price, size, remodeling, and age. Your agent should have a Comparative Market Analysis (CMA) based on the comps to help set the best price you'd like to offer. If the house is below market value, you most likely won't be able to purchase for less. On the other hand, if the home price is above the market value, then you may be able to negotiate a lower price. Comps give you and your agent the best information available to set a price.
4. Find out Why the Seller is Moving
This may seem like menial information, but it is quite useful when it comes to negotiation. The more you know about the seller, the more you can put together a better offer with your agent. Ask a lot of questions about the seller and listing agent to be able to understand the situation and cause for the move. Are they moving because of a job relocation? Is their family growing and in need of a bigger home? Do they need to care for their elderly parents? Are they retiring? There are many different reasons why people move. By finding out why, especially if there is urgency, you'll be in a better negotiation position.
5. Be Willing to Walk Away
In the world of negotiation, a person has no real negotiation power unless he or she is able to walk away from an unsatisfactory final offer. With this mindset, you'll have the upper hand when negotiating a deal. Instead of being led by your emotions, you'll be driven by the facts of the negotiation. It may seem especially difficult when it's the house you really wanted, but don't worry! There are plenty of other houses. You may find an even better deal.
6. Move Quickly But Don't Rush
When you find a house that you like, be ready to move quickly. Set tight deadlines for your offer, usually a 24 hour time window for the seller to respond. Also, you need to respond as soon as possible to counteroffers. If you wait too long, the seller will not see you as a serious buyer and may find other buyers who seem more eager. This could lead to bidding wars, and you could lose your chance of getting the house at all. At the same time, don't rush your offer or counter offers. Be sure that the price and other items are all something you agree with as a homebuyer.
7. Don't Be Afraid to Ask
Many people are afraid to ask for certain things during a negotiation because they fear it will break the deal. There's nothing wrong with asking. Of course, this means ask within reason. You don't want to insult the seller by setting the price too low. There are creative ways to negotiate a home purchase, even if the seller is not willing to lower their price. Try asking for repairs or other items, like having the seller pay closing costs, in order to work out the deal.
8.Compromise is Inevitable
In order for a successful negotiation, both sides have to meet somewhere in the middle. There may be compromises on price, location, features, or size for both the buyer and seller. By preparing yourself to compromise during negotiations you'll be one step ahead.
Negotiating to purchase a home may seem overwhelming at first, but with these 8 tips, you'll be one step closer to buying your dream house. If you're interested in financing a home, email us at [email protected] or give us a call at 888-298-4828.