How to Get the House You Want in a Competitive Market
December 16, 2016 by Admin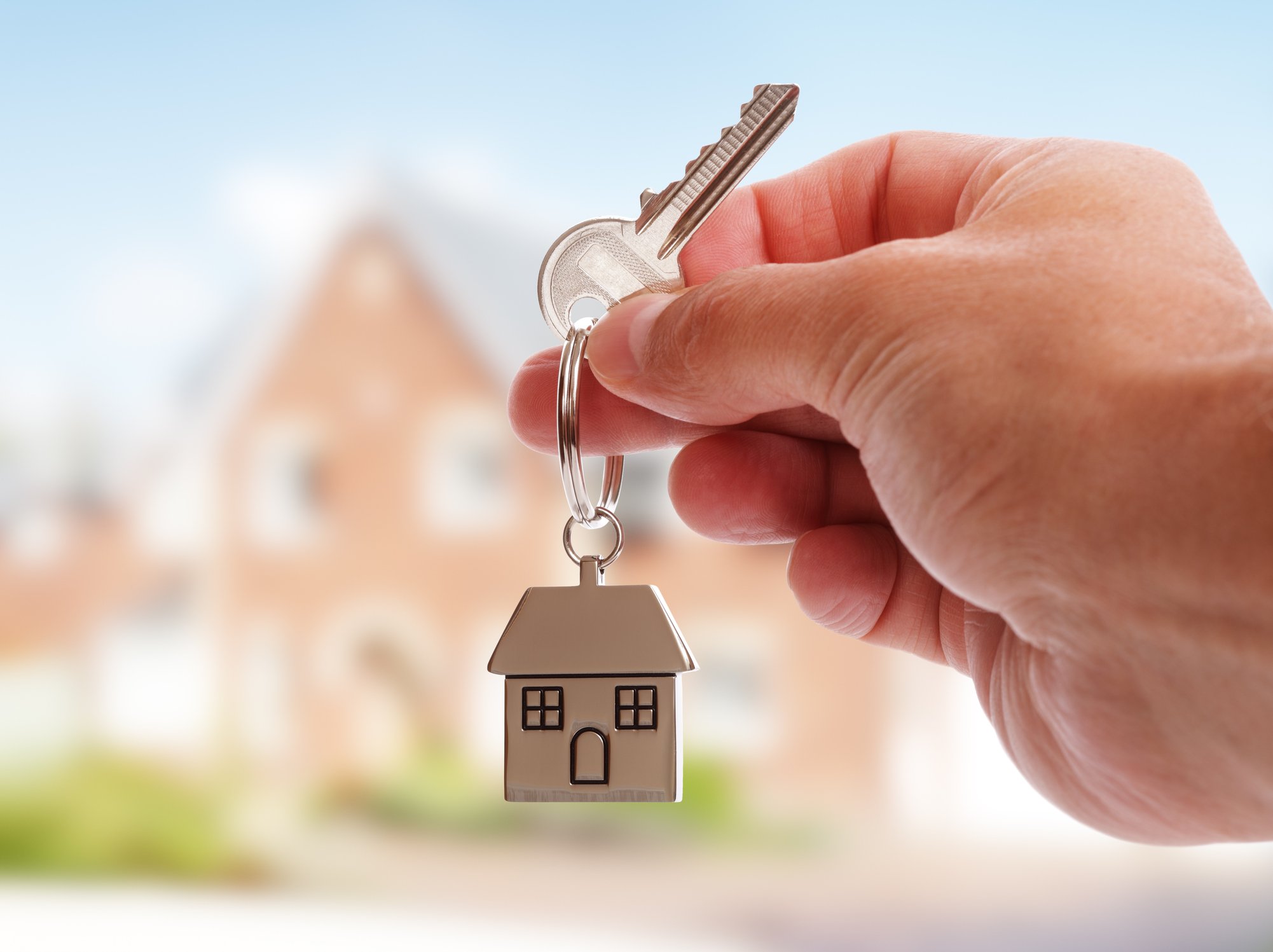 The U.S. housing market is having quite the year! The National Association of Realtors shows there was only a 4.4-month supply of homes for sale in February. A six-month supply indicates a balanced market between buyers and sellers. Less than that is considered a seller's market. Some red hot cities have seen historically low inventory. San Francisco, Denver, and San Diego have recently had only two to three months of unsold inventory. Buying a home in such a market isn't easy because many families are making competing offers for the same house, but it's not as impossible as it may seem. Wayne Gretzky once famously said, "You miss 100% of the shots you don't take." Here are some great tips on how you can get your shot to go in the goal. 1. Make Your First Offer Your Best
1. Make Your First Offer Your Best
Pet Benatar sang, "Hit me with your best shot." That's also a great concept to apply to home buying in a hot housing market. In a tight market, you may not get a second chance to make a revised offer. Make your first offer one that you can live with if it is accepted. Also, if you don't get the house, be satisfied knowing you put up a great offer.
Another tactic is to offer more earnest money up front. Going up to 3% of the offer or appraised price may be the deciding factor. Putting up a bit more cash indicates that you mean business. The seller and seller's agent will more carefully consider your offer if you make this move.
2. 20% Down = no PMI
The traditional rule is that if you put up 20% of the purchase price as a down payment, you can avoid private mortgage insurance (PMI). This can save you possibly a few hundred dollars per month after the purchase. Granted, this is a steep hill to climb for many people. Saving $40,000, $50,000, or $60,000 isn't reasonable for a first-time buyer without winning the lottery or receiving a nice inheritance from eccentric Uncle Ed. The good news is that even if you have to pay PMI because you don't have a large enough down payment, you can have a new appraisal done when you believe the current value of the house makes the loan principle less than 80%, and if it does, then you can drop the PMI.
The FHA has special requirements that can allow you to put down as little as 3.5% of the purchase prince. Granted, to balance this out your monthly mortgage will be relatively higher, and that can put more than a nice dent in your monthly cash flow. VHA loans can allow you to put nothing down, but certain requirements definitely apply.
3. Pay the Seller's Fees or Costs
There is a litany of fees in any real estate transaction: closing costs, inspections fees, report fees, title fees, escrow fees, doc fees, county transfer taxes, and Blockbuster late fees. Wait, I made the last one up. The rest are very real. Some are considered buyer's fees, and some are considered seller's fees. Usually, the seller's fees are fairly low. Offering to cover most or all of them can be a great move to make your offer stand out and make it an easier transaction. It's a general rule in business that everyone wants an easy transaction. If you make it easier for the seller, they may choose to go with your offer, even if it isn't the highest purchase price offer.
4. Shorten the Contingency Period
Making the contingency period shorter makes it easier for you and the seller if something goes wrong and you have to hit the eject button on the deal. Things that may influence the contingency period include mortgage approval, appraisal, and inspection. Getting these done as quickly as reasonably possible, while doing your due diligence, is a solid move.
You can also basically waive your contingency rights to ease things along. This may jeopardize your earnest money in the process. Do be very careful about waiving these. They are there to protect you and your money if a major issue is found during the approval, appraisal, and inspection processes.
5. Time Frame
Find out if the seller is moving right away or needs to take their time. A new job or other events can cause someone to need to sell quickly. Working with their timeframe to speed things along may be a key move to getting the deal done. On the other end, it's also very common for a seller to sell one house and then stay somewhere for a bit while buying another house. If this is the case, working with the seller to rent the house back to them, or allowing them to make the transition slowly may be the deciding factor.
6. Nearby Neighborhoods
Very often, there are neighborhoods that are undervalued relative to their surrounding areas. Buying a house outside of your dream neighborhood might bug you initially, but saving tons of money or getting more house for your budget are usually better options. In nearly any market there are properties or sections that are hidden gems. A hot market makes these harder to find, or possibly less of a bargain than if the market was cooler, but that's the way the game goes.
There is no substitute for the "boots on the ground" approach. A renowned real estate investor likes to go jogging or bike riding in the area around where he targets. He gets to see things you miss in a real estate listing or driving around in a car. He can also talk with people who live in the area and ask their opinions or find neighborhood scoop. Knowing that the house next to the one you want is owned by a crazy person is a very good thing to know. That's a detail that you'd never find out any other way.
7. Use the 100:10:1 Rule
Robert Kiyosaki famously uses the 100:10:1 rule. This mean he looks at 100 houses, makes serious offers on 10, and buys 1. How many properties do many folks look at before they start making offers like contestants on The Price Is Right? Certainly not 100. For many, that number isn't even close. Once you look at a lot of deals, certain patterns will start to emerge, and the good deals will start to stand out to you. This is especially true if this is your first time buying a home.
8. Business is Personal. Always.
One of the greatest lies ever told is, "It's not personal, it's just business." If you believe that, it's your lucky day! I have a bridge to sell you, and some oceanfront property in Arizona. Business always has a personal element to it. We tend to do business with people we like. This is also true in real estate deals. If the seller likes you, it doesn't seal the deal, but it does help. Redfin says, "A personal letter increased an offer's chances of success by 9% in 2013."
Build rapport with a seller's agent if possible. Your agent may know them personally or at least know about them. Use that as leverage. If the seller's agent is friendly, it can help your case.
Putting yourself in the seller's shoes is a smart move. Veteran home buyers or investors tend to ask, "What do the sellers need from us?" and "What will it take to get this home?" This opens up the conversation to questions others may not be asking.
9. Start Well Before You Start Actually Looking
Just like in sports or racing, the actual process starts well before you start looking for properties or making offers. Start by evaluating your savings and your monthly cash flow. Do you have enough margin to cover expenses if the air conditioner suddenly dies? Can you cover the cost if you get a serious hailstorm like we get here in Texas? None of these are fun scenarios … but they happen. Being blindsided is never fun, in sports or home ownership.
Make sure your credit is in good shape. If it starts with anything lower than a 6, take some time cleaning up your credit. If your score starts with a 7 or 8, you're likely sitting pretty, barring any unusual circumstances. Your credit score greatly impacts the interest rate you will be paying. Paying tens or even hundreds of thousands of extra dollars over a 30-year mortgage can be avoided by getting your credit score cleaned up and in order. It's not fun, but it pays dividends in the long run.
Having solid credit and finances allows you to be prequalified for a loan. Walking into a negotiation one step ahead may just tip the scales in your favor.
10. Don't Wait … or Do
Be prepared to jump if a great deal comes along. Even in a red hot market, great deals do happen. "Time and tide wait for no man," so be prepared to pull the trigger if what you're looking for comes available.On the other hand, there are certain market conditions that even Warren Buffett will not buy into, because he thinks everything is overvalued and the deals don't make any sense. A 'relatively' good price in a hot market could be a really high price in a cooler market. We've all jumped the gun and made a bad deal before. Just don't let yours come with a mortgage.
On the other hand, there are certain market conditions that even Warren Buffett will not buy into because he thinks everything is overvalued and the deals don't make any sense. A 'relatively' good price in a hot market could be a really high price in a cooler market. We've all jumped the gun and made a bad deal before. Just don't let yours come with a mortgage.
If you're ready to move forward with getting pre-qualified and start your home buying search, give us a call at (800)346-8047 or email us at [email protected].