Advantages of Living in the Suburbs
October 28, 2016 by Admin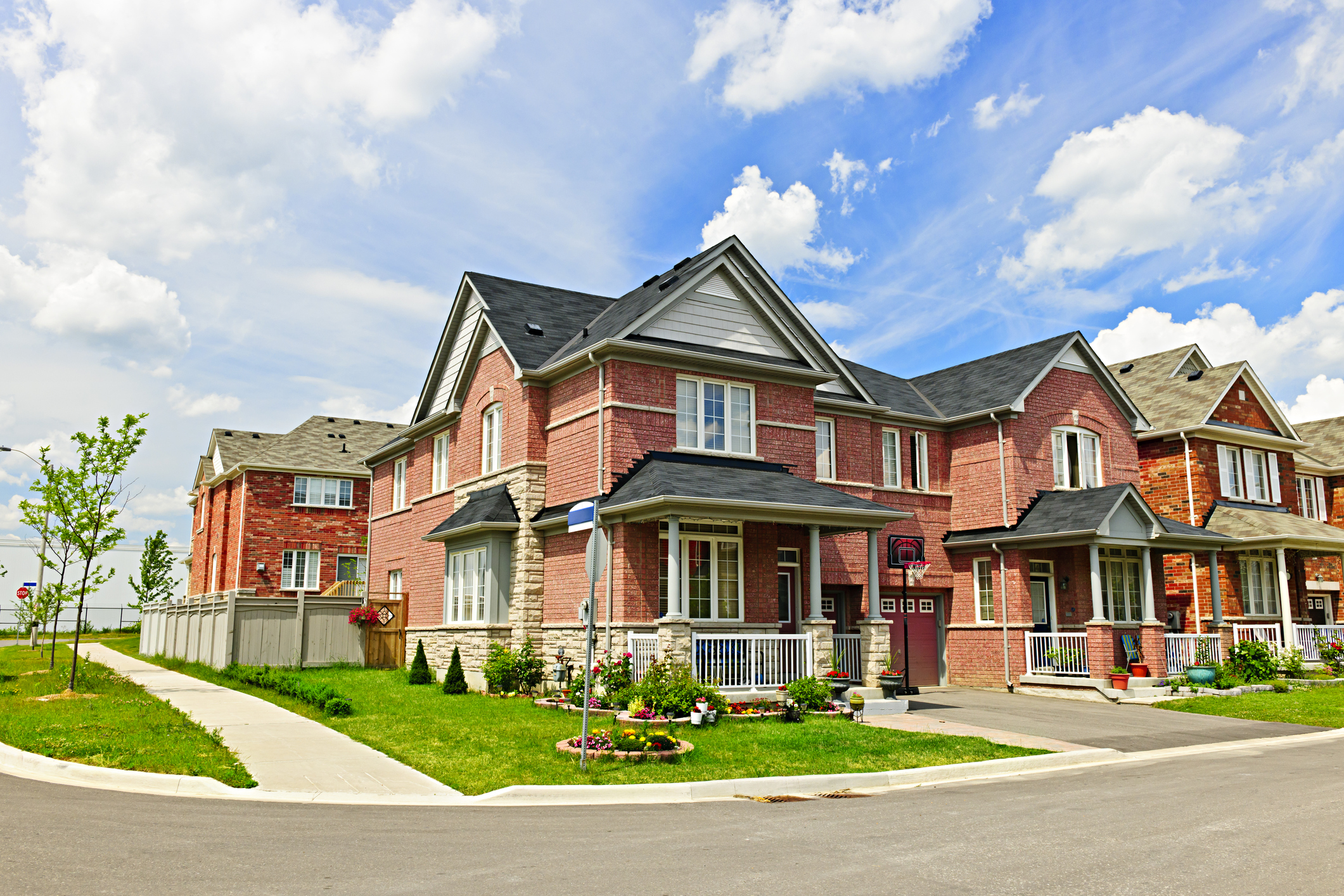 Last month we talked about the advantages of living in the city. Today, we're going to be talking about the advantages of living in the suburbs. The suburban life may not be for everyone, but there are a lot of advantages to living in the suburbs. We've gathered 5 main reasons on why people decide to live in the suburbs.
Affordability
In the suburbs buying a house or renting an apartment is usually cheaper than in the city. For the same amount of money you spend to live in a big city in a one bedroom apartment, you can live in a two bedroom apartment that includes parking and all utilities. Generally, you find more space for less money in the suburbs. Not only housing but other necessities are also lower in costs compared to the big city, which means you can save up more money for other expenses and even luxuries.
More Space
One of the main reasons people move to the suburbs is because they need more space. The city is usually crowded with people, homes, and buildings all right next to each other. In suburbia, there are bigger houses, which allows for more space and privacy if that's what you need. Also, houses in the suburbs have a bigger front yards and backyards. This is great if you are raising children or even a dog because they will have plenty of room to run around and play. Another benefit of living in the suburbs is free parking! It's such a hassle to find a parking spot in the city let alone free parking. But, the suburbs have big parking lots where you can park for free and your house has a driveway for your car as well.
Better Education
If you have kids or plan on having kids moving to the suburbs may be a good idea. Education in the suburbs is usually better. City schools are commonly underfunded and overcrowded, which lowers the education quality. In the suburbs, you'll pay higher property taxes but, you will definitely benefit with bigger budgets and better education. Also, suburban schools are in close proximity and roads & infrastructure are well-designed, which makes it safer for children to go to school.
Nature & Community
The suburbs is filled with nature from trees to wildlife. They also offer local parks where you can enjoy fresh air and natural scenery. Less pollution and cleaner air make the suburbs a healthier place to be. At night you can even see the stars because of less light pollution. The suburbs also offers close-knit neighborhoods. There are many opportunities for you to meet people in your neighborhood and have a strong sense of community.
Healthier Lifestyle
All the busyness and noise of a city can lead to stress and sleep disturbances. But, in the suburbs, there is a lot of peace and quiet. You can escape from work and stresses of a city, while still being close to people and necessities. Not only is suburban living healthier it's also safer. Crime rate is lower in comparison to the city making it safe for you and your family. If you prefer a more relaxed and laid-back lifestyle then the suburb is a great choice for you!
Disadvantages of Living in the Suburbs
Now, there are a few disadvantages when it comes to living in the suburbs. The commute to work may be long and excessive. Due to traffic and distance, it may take longer to get to work especially if your work is in the city. A longer commute also means more time is used on the road rather than doing something else. Another thing to disadvantage to consider when living in the suburbs is the need for a car. Suburban areas usually don't have dependable public transportation so you'll most likely need a car to go to work and other places. This can become costly considering you'll have to pay for insurance, gas, and maintenance as well.
If you're looking for a family-friendly and laid-back environment the suburb is a great place for you to live. If you're interested in buying a house email us at [email protected] or give us a call at (800)346-8047.