Advantages of Living in the City
September 30, 2016 by Admin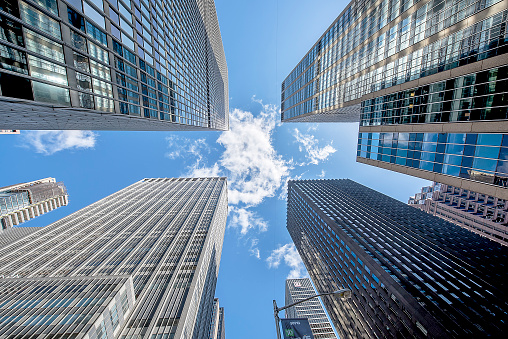 There are many factors that play into where you decide to live. Depending on your income, age, lifestyle preferences, family, cost, and psychographics, you may choose to live in the city, suburbs, or rural area. The city offers unique benefits that are not offered in other areas so we're sharing the top four advantages of living in the city.
Public Transportation
In the city, it is a lot more convenient and cost-effective to go from place to place. Urban public transportation systems are well-developed and can get you to any spot in the city. There are also endless options like buses, trains, trolleys, bikes, ferries, and trams. Most city public transportation systems are offered at affordable rates for city dwellers. By using public transportation you won't have to worry about gas prices, monthly payments, parking costs, insurance, and car maintenance. According to the American Public Transportation Association's (APTA) July Transit Savings Report, an individual can save, on average, more than $807 a month, which is about $9,686 per year! Not only does public transportation save you money it also saves you time – you won't be stuck in traffic and your commute is usually shorter.
Variety of Food & Attractions
The city offers a wider diversity of food, attractions, and entertainment. Compared to less populated areas the city hosts many different ethnic food restaurants and stores for delicious dining experiences. You can also experience various cultural attractions like museums, art galleries, and live theaters. You can enjoy the parks and gardens with your pets. Big cities host numerous concerts and music venues where you can hear your favorite band in person! The diversity offered by urban areas gives you the power of choice making it easier to find fun things to do, buy, and eat.
Networking & Social Opportunities
Because thousands and even millions of people live together in the city, there are unlimited opportunities to meet friends or grow your professional network. The city offers many different types of local clubs where you can meet people who have the same interests and hobbies as you. Not only are there social possibilities, but there is also great professional networking opportunities that you won't find in the suburbs or rural areas. Due to the vast number of people in the city,  you'll be able to meet many people in your industry and field to help grow your career. This could even lead to better job opportunities and learning experiences!
Overall Better Health
According to the 2016 County Health Rankings, rural counties have higher rates of premature death compared to large urban counties. People in rural counties also have higher rates of smoking, obesity, child poverty, and teen births. While large urban counties have lower smoking, obesity rates, and fewer injury rates. Urban areas also have better medical care and specialized services available. Emergency care assistance is more prevalent in big cities. This makes medical care more convenient and comforting for those living in the city.
With these top four benefits of living in the city, you'll have a better idea of if the city is the right place for you to live! If you are interested in learning more about home financing options give us a call today at (800)346-8047 or email us at [email protected].