Mortgage Rate Trends for 2016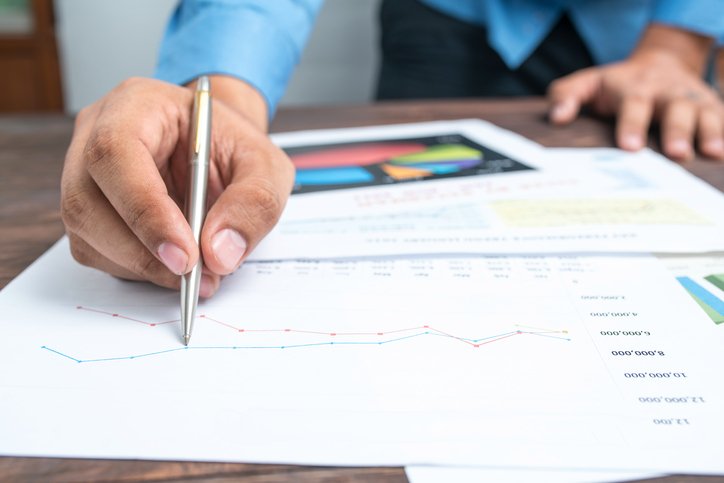 Today's mortgage interest rates are extremely low which means that homeowners pay lower monthly payments. Currently, it's cheaper to own a home than to rent in many U.S. housing markets and home buyers are definitely taking advantage of it. However, these low mortgage rates are actually not a normal trend in the housing market and they're expected to change soon. Mortgage interest rates have a historical 30-year average of 8.375% and today's rates are less than that. We're sharing everything you need to know about mortgage interest rates and tips on how to stay on top of the trends to get the best rates.
What Affects Mortgage Interest Rates?
Mortgage interest rates are affected by a variety of local and global economic factors like inflation, economic growth, the bond market, the U.S. Federal Reserve Monetary Policy and the housing market. Inflation rates affect the return for mortgage lenders so they carefully watch inflation rates and adjust their rates accordingly. Economic growth like gross domestic product (GDP) and employment rates also affect mortgage rates. Higher incomes and consumer spending cause mortgage interest rates to increase because the demand for mortgages also goes up. If there is a weakened economy where wages and employment are declining than lenders tend to decrease mortgage rates.
Bonds influence mortgage rates because they compete with each other as investments. Out of all the different bonds treasury bonds affect mortgage rates the most. The monetary policy by the Federal Reserve Bank has a strong influence on interest rates. They don't set the exact rates but depending on how they adjust the money it has a high impact on interest rates. Lastly, consumer demand and the availability of homes affect mortgage rates set by mortgage lenders.
U.S. Consumers' Expectations of Mortgage Rates
Fannie Mae measures U.S. consumers attitudes, intentions and financial conditions towards the mortgage and housing markets through a monthly National Housing Survey, which samples 1,000 households. Based on their May 2016 National Housing Survey there was an increase in U.S. consumers who expect home prices to rise up and expect mortgage interest rates to go down over the next 12 months. This just gives a general outlook on U.S. consumer's perception and attitude towards the mortgage and housing market.
2016 Mortgage Interest Rates Forecast
Many leading economists expect mortgage rates to rise again soon. Fannie Mae & Mortgage Bankers Association (MBA) also have economists who research and forecast housing & mortgage rate trends. They expect to see the rates rise, but they differ on exactly when they predict it to happen. Although no one knows exactly what is going to happen to mortgage interest rates there are a few ways that you can stay on top of them so that you have a better insight and understanding as a home buyer.
Keep an Eye on Market Trends
Look over the mortgage rate charts over the last week, month and even the whole year. There's definitely no guarantee that those rates will be consistent or follow the same path but looking at longer trends will be helpful when keeping an eye on where the mortgage rates might go next.
Sometimes it's better to leave the task of keeping up with mortgage rates to your lender because it can be difficult to track trends all the time. Your lender is there to help you make informed financial decisions and find the right rates for you.
Be Attentive, Quick-thinking & Ready to Act
This will allow you to be ready to lock in the best mortgage interest rate when the opportunity arises.
Check Today's Mortgage Rates
Keep track of current mortgage interest rates here. Be sure to calculate based on today's mortgage rates to see how much you would pay monthly and plan accordingly.
To learn more about mortgage rates and your eligibility for a mortgage send us an email at [email protected] or give us a call at (800) 346-8047.