10 Steps to Buying a House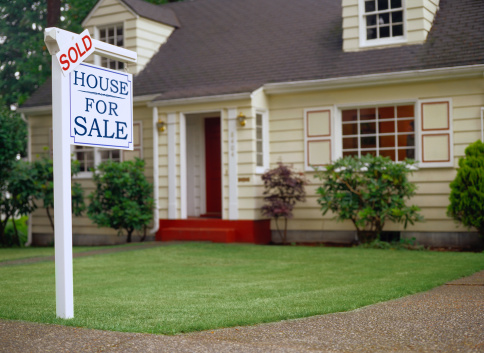 Buying a house may seem like it involves a couple hundred steps, but in reality, you only need these 10 steps to have the best home buying experience.
How Much House Can You Afford?
Buying a new house is a big investment. So, you want to be sure that you have all the right finances before investing into a new home. Spend the time to do a serious audit of your finances and determine a budget.
Use an Affordability Calculator to estimate how much you can afford on a house based on your income, savings, debt and assets. We recommend

this one

or

this one

.

Check your credit score. Every year you are allowed one free copy of your credit report.

Use our

Mortgage Loan Calculator

to determine an affordable monthly mortgage payment for your budget.
Find the Right Lender
Talk with family and friends to get recommendations on various mortgage lenders. Then, meet with the lenders to ask all your questions. Make sure the lender you choose answers all your questions thoroughly and makes you feel comfortable. Your lender is here to help you with all the finances during the home buying process. There are also many home assistance programs available for first time home buyers. If you are a first time home buyer feel free to check out our First-Time Home Buyer Program where we are a participating lender.
Get Preapproved For Mortgage
Now that you've checked your finances and found a lender, it's time to see what kind of mortgages you qualify for. Many buyers make the mistake of assuming that being prequalified and preapproved for a mortgage are the same. Below we've defined what it really means to be prequalified and preapproved for a mortgage:
Prequalification

is the initial step in the mortgage process. It's a very quick process where a lender looks at your overall financial situation and give you an idea of the mortgage amount for which you qualify.

Pre-approval

is the next step where the lender looks more deeply into your financial situation through an application process, an extensive financial background check and a current credit score report. Then, the lender provides a specific mortgage amount, which you are eligible to borrow before applying for a loan.
With a pre-approval you are one step ahead of the game and the home buying process will move a lot faster. Learn more loan terms through our glossary.
Find the Right Realtor
A realtor or real estate agent is another great person to have as you maneuver the home buying process. They have the in-depth knowledge on home buying and help you negotiate the purchase. This service is free for the buyer because the realtor is compensated by the seller. You can search online for a realtor at Realtor, Zillow, Trulia or Remax. Don'tt forget to ask friends and family for any recommendations.
Find a Home
You're finally at the step you've been waiting for. Be sure to create a checklist of items you need and want in your future home. This will narrow down the endless choices of homes and help you focus on only the right ones. Also, make a list of your neighborhood preferences like safety, commute, type of schools, local shopping and grocery.
Get a Home Inspection
The home inspection is a step that many home buyers tend to skip over but this is a very important step once you've found a home you like. A home inspection checks for any damages to the home's structure or foundation as well as any major or minor fix-ups that need to be done. Once a thorough home inspection is completed the buyer and seller will receive a report from the home inspector.
Make An Offer
Make an offer with the help of your realtor and don't be afraid to negotiate price. This may take longer than you think but always be ready if the seller says yes.
Select Your Loan
You've checked your finances, found a great team of experts to help you and found a home that you love. Next, select the right loan. Talk to your lender about the different loan options and choose the one that fits your finances and budget.
Close the Sale
Before you close, don't forget the final home inspection. Then, set a closing date that works for both sides. Make sure you know all the costs when closing. It may include appraisal fees, title fees, escrow costs, inspection fees, attorney fees, etc.
Move Into Your New House
Congratulations, the home is now yours. You've finished the home buying process and it's time to move in and enjoy your new home.
If you're interested in buying a house and want to learn about Texas Lending home loan options click here or call us at (800) 346-8047 if you have any questions.