Buying a Home in 2023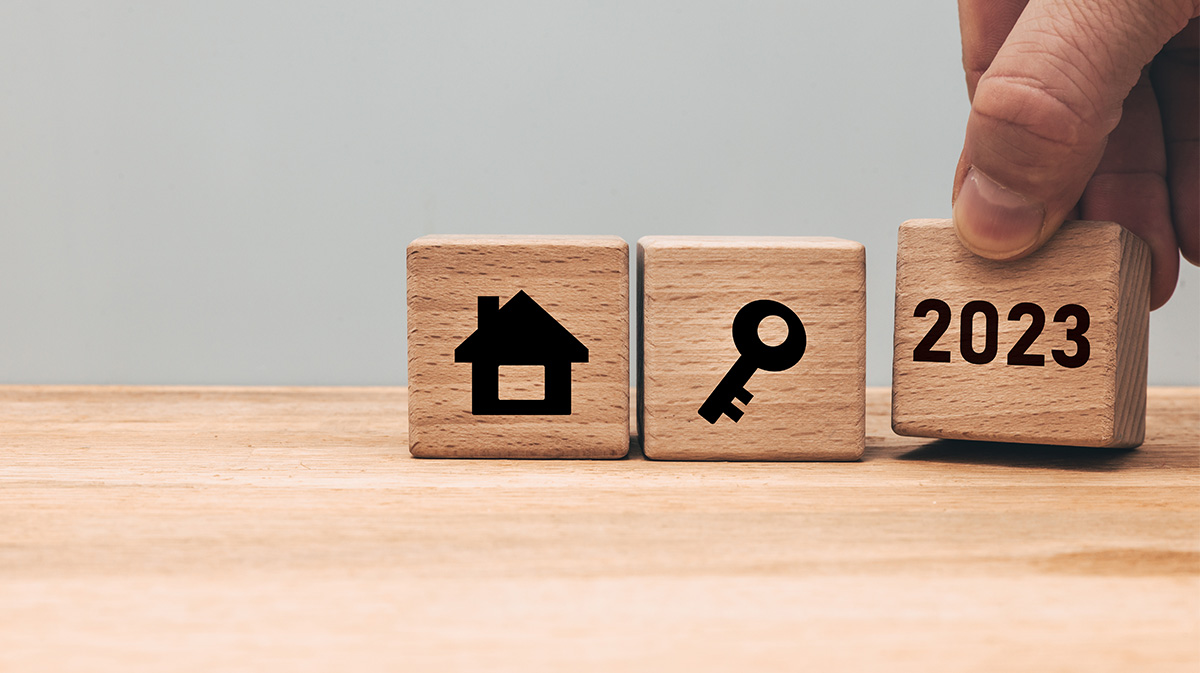 If you are planning to buy a home in 2023, there are some unique market factors to consider this year. You will also find that organization and financial preparedness, will make your experience significantly easier.
Let's talk about the 2023 housing market outlook for Texas home buyers and what you can do to be better prepared:
Market Outlook: Buying a Home In 2023
The housing market has seen tremendous changes in the last few years. After the rapid rise in home prices, lower interest rates, and frenzied competition in 2021, the housing market saw an unsustainable level of growth. Seeing a need for correction, the FED slowed down the rate of inflation with a scheduled series of interest rate increases in 2022. Finally, in the last quarter of 2022, home prices began a gradual decline. Homes were staying on the market longer and home buyers enjoyed more negotiating power in the market.
While we cannot predict exactly how the housing market will adjust during this time of re-balancing. We know that buying a home in 2023 is a unique time for potential buyers.
During the time this article is being published some home buyers are using the current "buyer's market" to negotiate for a seller-paid interest rate buy-down in their offer. This strategy can help to offset higher mortgage interest rates for buyers.
Buying a home in 2023 for many people involves a decision to either buy now with lower competition and higher interest rates; or wait for lower interest rates and navigate the higher competition. Interest rates are predicted to decline during the first two quarters of the year. As mortgage interest rates go down, more competition comes back into the market and home prices will begin to trend upwards. This is the reason current home buyers are approaching the market with a "buy now and refinance later" strategy.
See our most recent information in our Texas Housing Market Guide for Home Buyers. This article is updated monthly with new data and market trend information.
Being Financially Prepared
Applying for pre-approval on your home loan 30 to 60 days before you want to buy a home is a great idea. By planning ahead, you can make sure that your finances align with your timeline for buying a home.
Speaking with a licensed mortgage expert will help you gain an understanding of how much home you can afford. You will also learn about the best mortgage options for your goals.
These are the 3 primary financial factors that will help you get pre-approved for a home loan:
1. Steady and Stable Income
You will need to show that you can repay the loan in structured mortgage payments. A calculation for your debt-to-income (DTI) ratio will determine how much house you qualify for. Qualifying for a conventional mortgage, for example, means that your monthly debt payment obligations (mortgage included) cannot exceed 45% of your gross monthly income. A local mortgage consultant on our team can give you a look at the potential for different mortgage loan programs that fit your income scenario.
Read more about "How Much House You Can Afford" in one of our most popular articles.
2. Your Credit Score
A good credit score is required to qualify for most mortgage loans. Setting your goal to have a 620 FICO credit score or higher is a good target. The minimum credit score required to qualify for a conventional mortgage is 620, but with a 740 or higher credit score, you will qualify for the lowest interest rate pricing available for your mortgage.
Learn more about "Building Your Credit Score Before Buying a Home" in this informative article.
3. Down Payment Savings
There are upfront costs of investing in home ownership. One of the primary upfront costs of buying a home is the down payment. Conventional mortgage loans can require as little as a 3% down payment for first-time home buyers, or up to a 20% down payment for home buyers looking to avoid Private Mortgage Insurance. You should save for a down payment and other costs of buying a home ahead of time.
Create a "Custom Down Payment Savings Plan" to help you set solid financial steps toward buying a home in 2023.
Getting Organized
If you are just starting to wrap your thoughts around buying a home in 2023, organizing your wants and needs can be helpful. Utilize our "Home Search Wants and Needs Checklist" to decide which home is best for you. Think through the location of the home, the features of the home that are most important, and your financial plan. This will help you set a target for buying a home in 2023.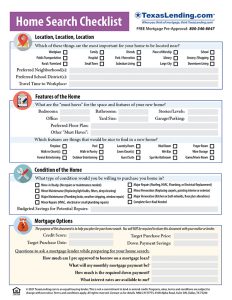 We are here to help answer all of your mortgage questions during your 2023 home-buying experience and beyond. We are the team of local mortgage experts on which you can rely.
If you are ready to get pre-approved for a home loan, or you just want to ask questions about your mortgage options, reach out to us today!